Our posts may be a bit shorter this month, and don't blame us if we miss a few. We're likely just a bit tired from running around the ranch. That's right, we're finally back workamping at Vickers Ranch again. And it feels good to be home.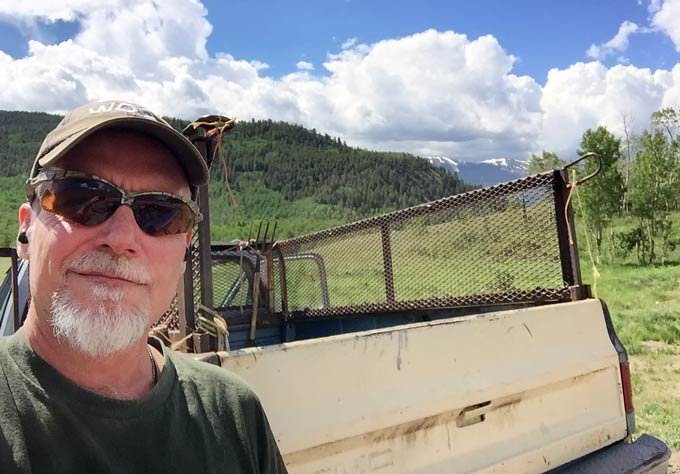 Call us crazy, but right when our own online endeavors have us busier than ever, we decided to return to the ranch for some good hard work, with good people, in a great place. It's only been one day, but I was quickly reminded why I love Ranch workamping.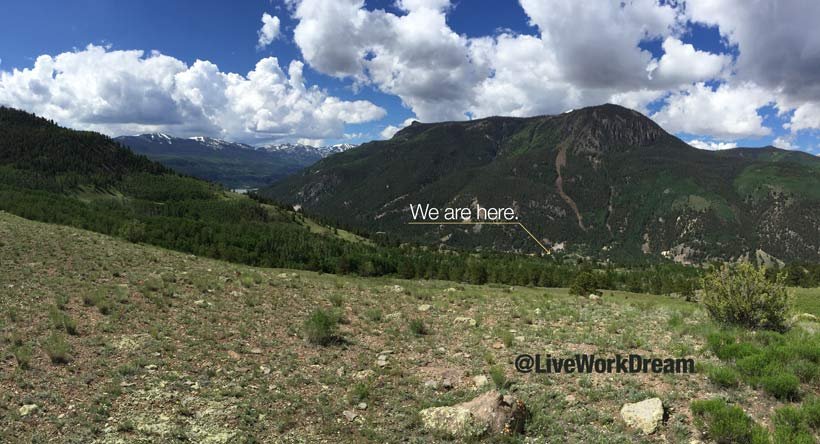 It's been three years since our last deployment here. It feels like forever, and like we never left. We were welcomed back like family, and I told Larry this is one of three places where I feel at home after 12+ years on the road.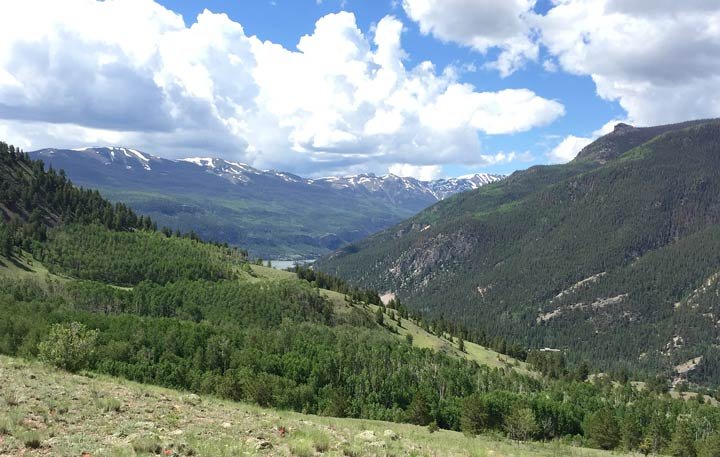 Roaming around the ranch was just like riding a bike. I picked right up where we left off, pitching in on whatever needed to be done. A pitchfork and broom were the workamping tools of the day.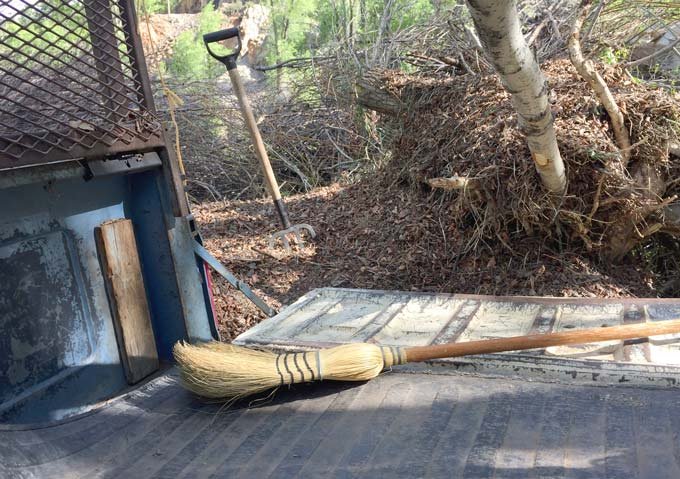 One of my first projects was to dump the truck filled to the brim with brush. And the brush pile is getting rather large.
Next I organized the Ice House and cleaned up the wood shop. It was a dirty job day. After nursing a running injury for the past couple weeks, I'm happy to be easing into the hard work, of which I'm sure there will be plenty more.
It was a sad first day back on the ranch.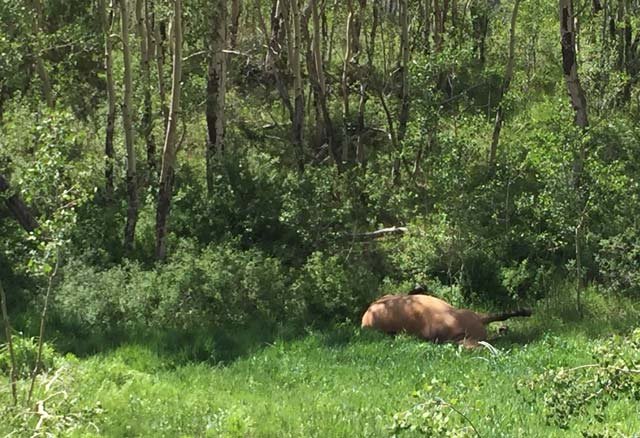 At least I didn't have the dirty job of dealing with the dead horse, like I did during our last season here in 2016. That's no fun, but colic is painful. And this horse was hurting. Until I heard the gunshots in the stall next to our workamping RV site. But that is life – and death – on the ranch.
I did leave another old friend up on the ranch road a few years back…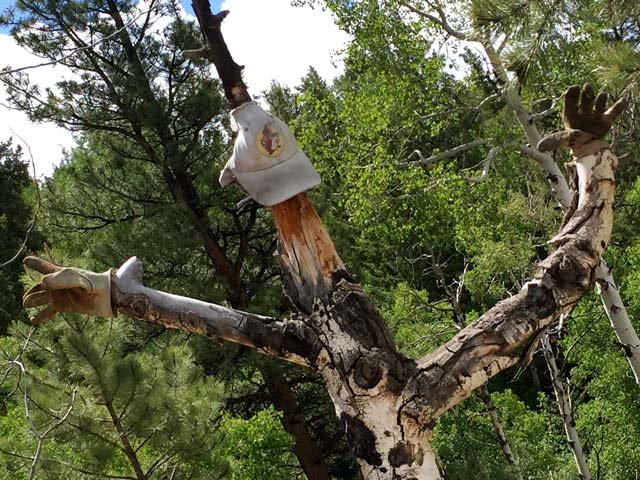 And I'm glad to see him still there, and aging rather well. Yes, that's a Buc-ee's hat, and it once was black.
Stay tuned for our next dispatch from the dude ranch…not many dudes left anymore, now that there are only a few rental cabins left! Maybe that means it won't be such a hard summer after all.
Where did we find this wonderful workamping job? Why Workamper News of course!