We've got many more than five Dinosaur National Monument photos for this weeks Friday Five. So many in fact, that it calls for the creation of a whole new gallery here. Scroll down to browse them all, and I'll share a few highlights.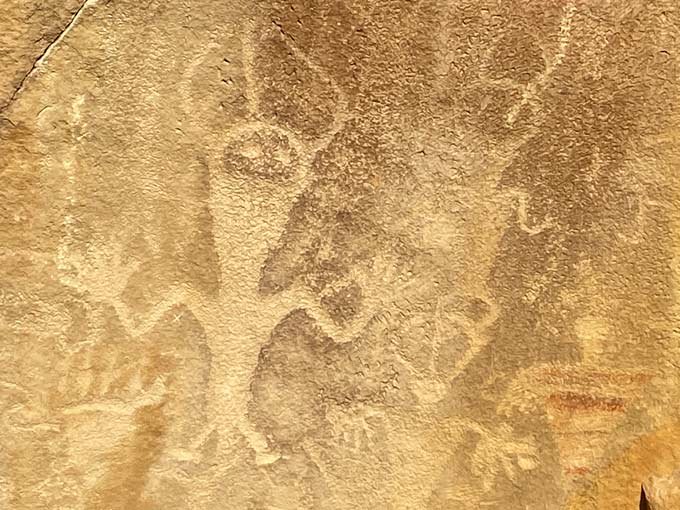 I didn't expect our Dinosaur National Monument photos to include so many petroglyphs, and pictographs. Do you know the difference? Petroglyphs are etched into the rock using a tool. Pictographs are painted. And there are various spots throughout the park to view both.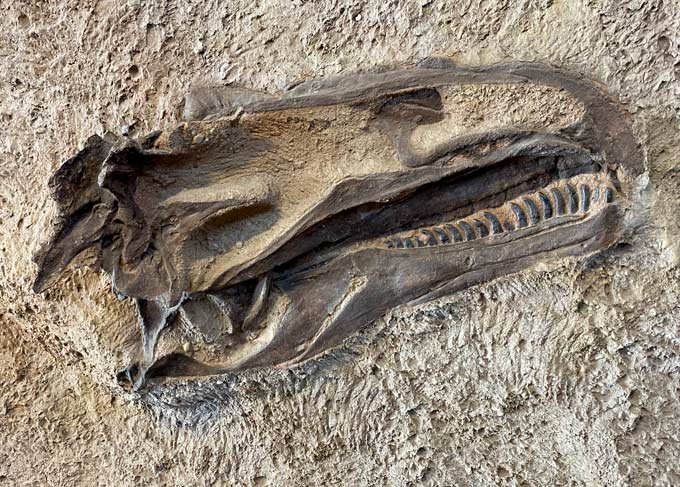 You really have to visit to do these Dinosaur National Monument photos justice. There's something surreal about seeing these beasts frozen in time, up close and personal.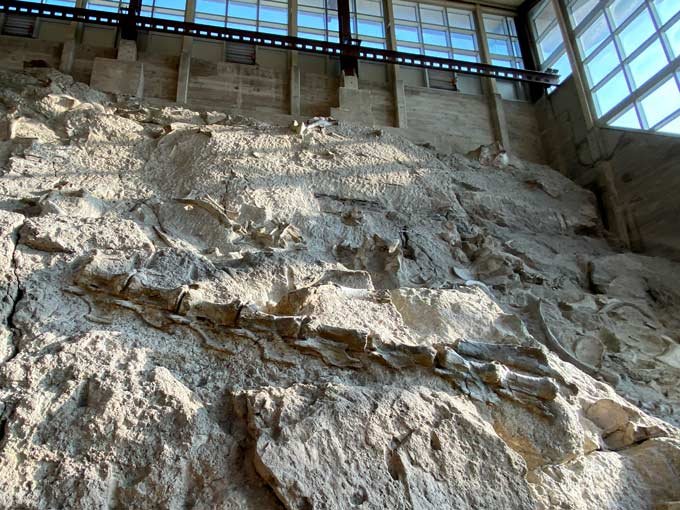 The Dinosaur Quarry Exhibit Hall is likely the highlight of any trip to Dinosaur National Monument. We had a nice ranger explain how this massive excavation site used to be much larger, before most of the bones and full fossils were taken away.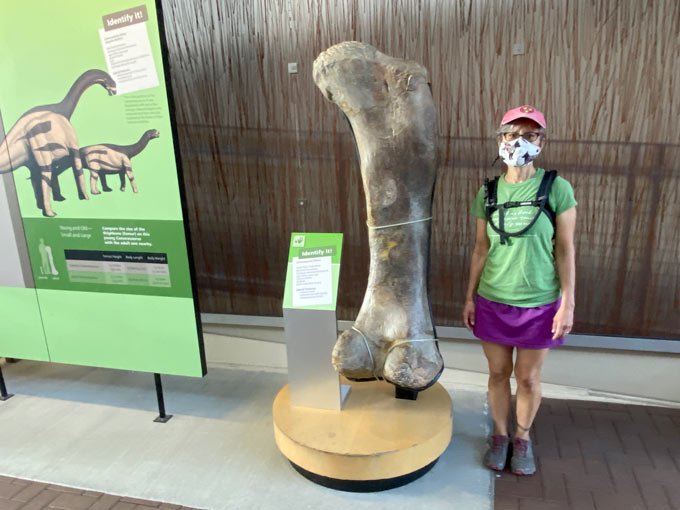 Not all our Dinosaur National Monument photos are of dinosaur bones and petroglyphs. There are various hikes, attractions, and other things to do around the park. Rene especially liked our trip to the Josie Morris Cabin.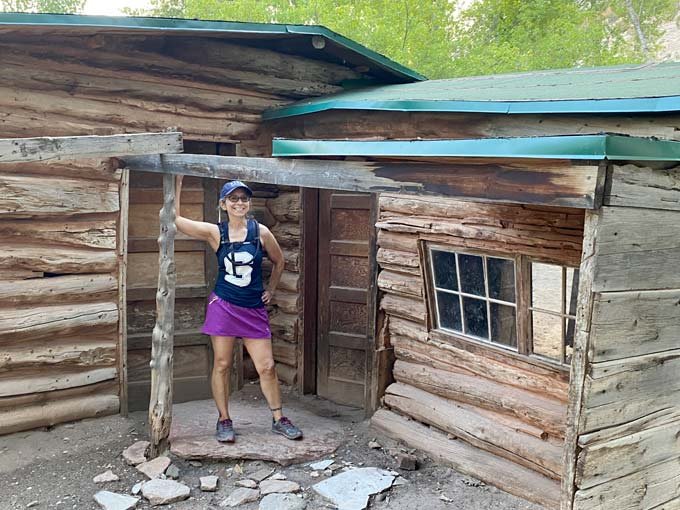 I liked the nearby short hikes into Box Canyon and Hog Canyon.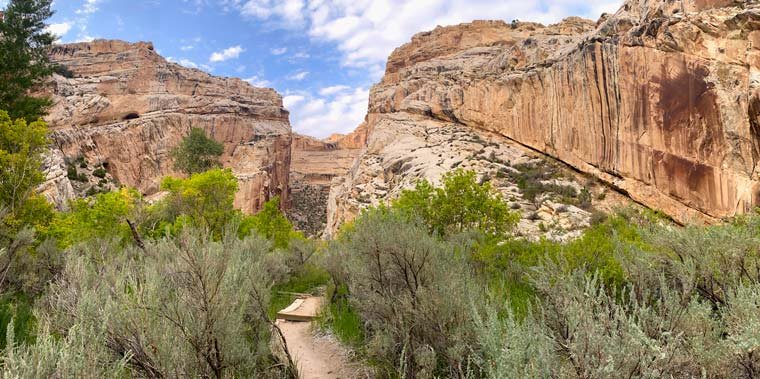 I even got in a little technical free climbing. Good thing Rene has a good zoom lens to get this shot of me working my way around an overhang… 😀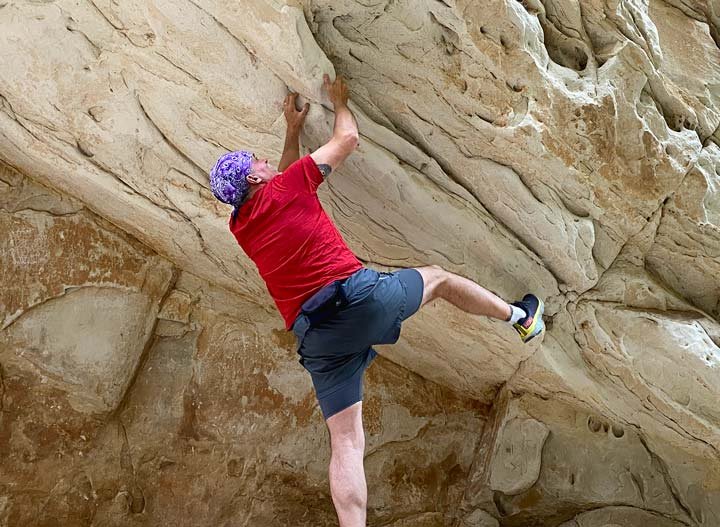 We did also enjoy a few long trail runs during our stay at Dinosaur National Monument. The park has many trails through incredible terrain. And there are a few great interpretive trails too. One is the Sound of Silence Trail. Check out this short video of our run along that and the Desert Voices Trail for more Dinosaur National Monument photos and views.
Browse All Dinosaur National Monument Photos
Click the gallery thumbnails below to see all Dinosaur National Monument photos from our first visit. Whenever we return in the again, we'll likely add more photos to this gallery. So you may see those first if viewing long after this post was published in December, 2021.
We enjoyed playing the tourist at Dinosaur National Monument. But we also were able to work every day, even though we had poor Verizon service. Thanks to our
Solis wifi hotspot
, we fulfilled our Live Work Dream once again!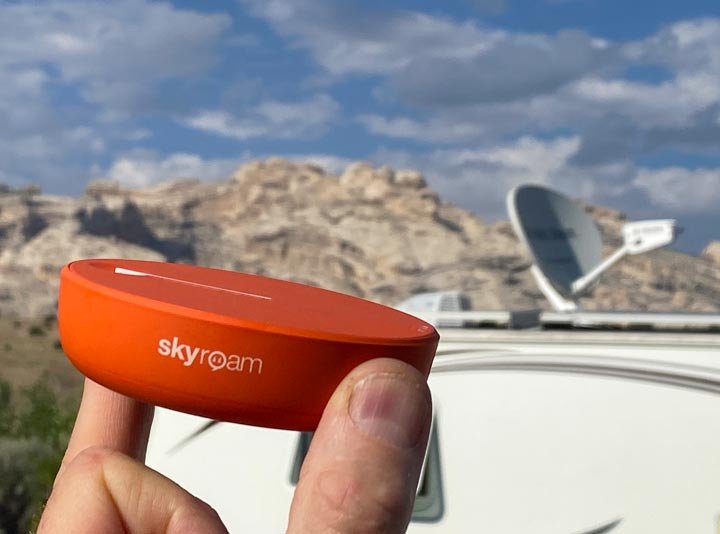 Got an idea for next week's Friday Five? Submit a subject with a comment below and I'll see what random photos I can come up with from our 14+ years of RV lifestyle galleries.