Thanks to our Solis mobile wifi hotspot, we were able to enjoy our stay at Dinosaur National Monument. We stayed longer than expected, because upon arrival we noticed there was very poor cell service. We were boondocking on the fringe of Verizon coverage at our spot in Green River campground. But with the Solis mobile wifi hotspot, we were able to continue working online everyday.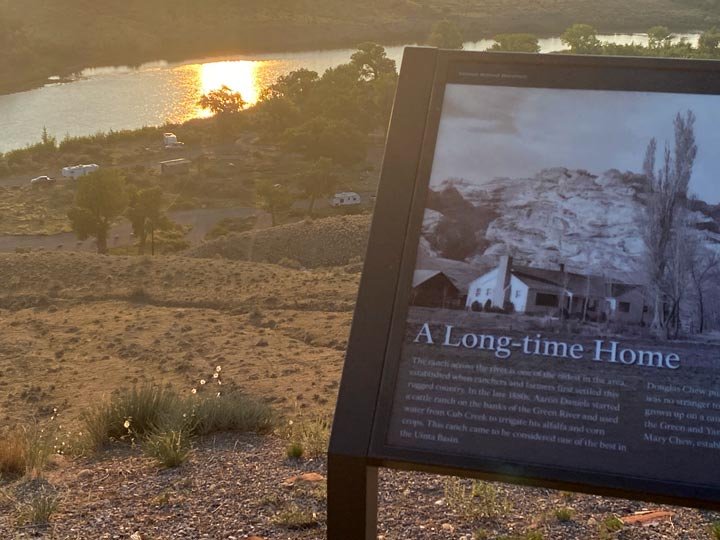 I'll share all the photos from our visit soon, I promise. But I wanted to share this news because full-time RVers and other digital nomads are always asking: What's the best mobile wifi for RVers?
For the record, yes: I do know "mobile wifi" is not cellular broadband internet. I'm certain most Live Work Dream readers know that too. But the questions I see most on social media are always about mobile wifi. That's a pet peeve of mine, because it is cellular broadband service that matters most for getting online with any mobile wifi hotspot. But I digress, yet again…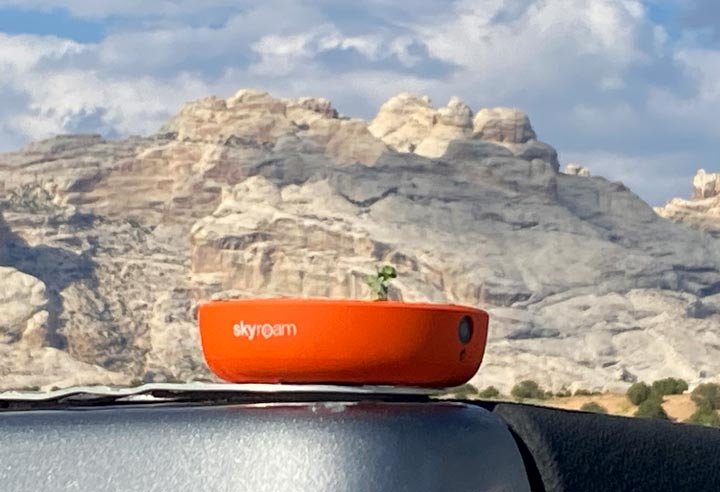 Why Solis When We have Satellite?
While we use the personal hotspot feature on our iPhones, finding a decent Verizon signal at Dinosaur National Monument is hit and miss. Therefore, there was no way we could have worked effectively without better service. And yes, we do have our RVDataSat satellite internet service. But being grandfathered into our original pay as you plan, that bandwidth is rather expensive. We save that for times we'll be in areas with no cellular service at all. However, we also have our WeBoost cell signal booster, and only needed some decent wifi broadband service for the few days we were there. So, I turned on our Solis mobile wifi hotspot and waited.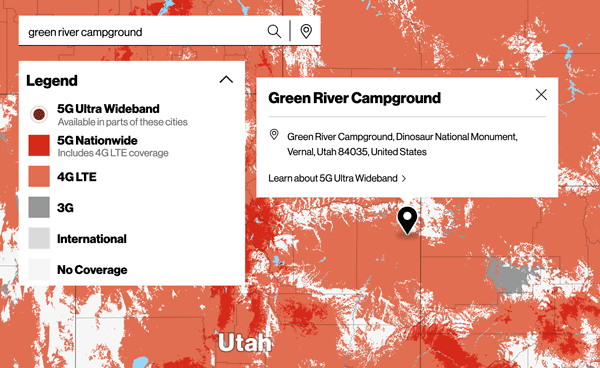 We only had to wait a couple minutes before we were back online and hard at work. How was this possible? The Solis mobile wifi hotspot works with any network carrier. It will find the strongest local signal to connect. With Solis, you are not locked into using any specific wireless provider. Solis delivers mobile data on-demand through multiple network partners for one flat rate. There are no contracts, no SIM cards to swap, and no surprise data charges or fees.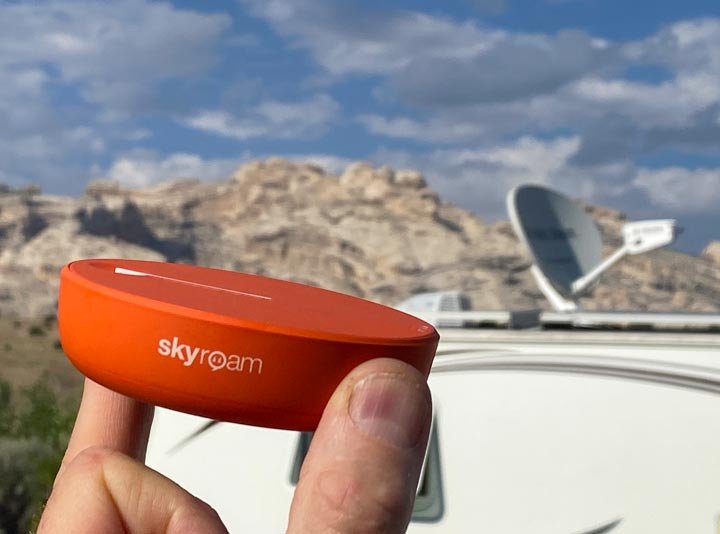 One of the best features I like about our Solis mobile wifi hotspots are the Data Daypasses. These allow us to apply a daypass for data on demand as we need it. And they don't expire so we have plenty stored in our account for the next time we do. The Solis app makes it simple to connect multiple devices. And you can easily use the browser based dashboard to view remaining data or apply a new pass when the day is up.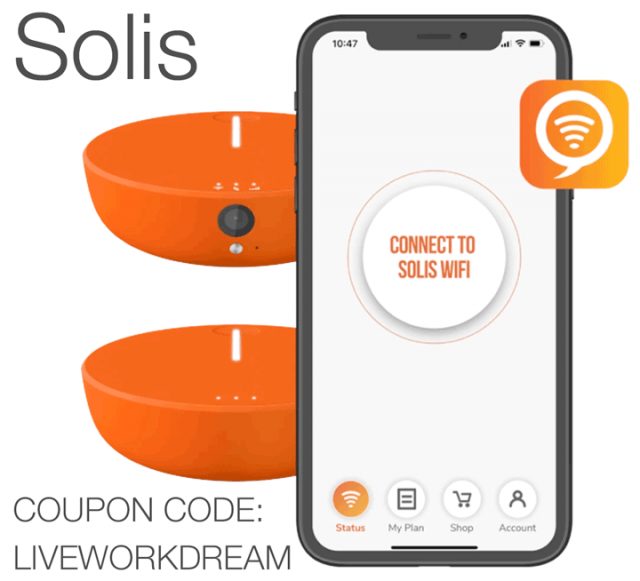 Save on Solis Mobile Wifi
Solis does provide provide various mobile wifi plans for additional savings, depending upon the amount you use and where you travel. Global Daypasses will work anywhere and never expire. For additional savings, those who plan to frequently use the hotspot, Solis also offers the subscription wifi plansfor the U.S, Europe, or Global use.
Shop for Solis & Compare Plans
"LIVEWORKDREAM" readers can apply current promotions using our coupon code!
Skyroam is Now Solis Mobile Wifi
If you're read my previous Skyroam reviews, you may be confused at this point. And that's understandable. In October 2021, Syroam rebranded the company to be Solis. This was a natural progression for brand awareness since the name of their product was the Skyroam Solis mobile wifi hotspot. The Skyroam brand is now Solis
We would like to announce the launch of our new brand SOLIS. Our new brand represents a plethora of Solis Hotspot users, remote workers to those who wanderlust.
Skyroam → Solis
October, 2021

The Solis mobile wifi hotspot is just one of the tools in our RV internet arsenal. We put it to the test with poor Verizon service in Dinosaur National Monument. And it proved that redundancy is best when it comes to having reliable internet access anywhere!
See how Solis works for yourself. And if you need to get online everywhere you go, consider adding a Solis mobile wifi hotspot to your nomadic broadband toolkit.