Easter Island in Texas? Ground Zero, New Mexico? The Buddha in San Francisco? Living the Good life in Nebraska? What on earth could all this have to do with the Prada Store in Marfa? It must mean another completely random collection of photos from our 14+ years on the road for this week's Friday Five.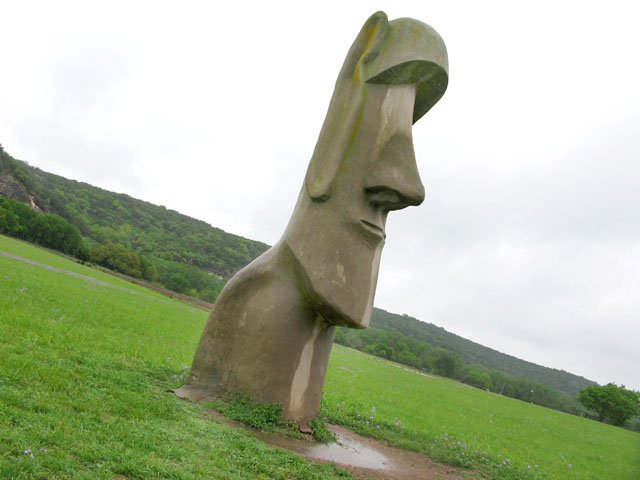 No, we haven't taken the RV to Easter island. At least not yet. We found this massive Moai at the other Stonehenge – the one near Hunt Texas. That was the day were were driving around in the rain before barely escaping another unexpected RV catastrophe.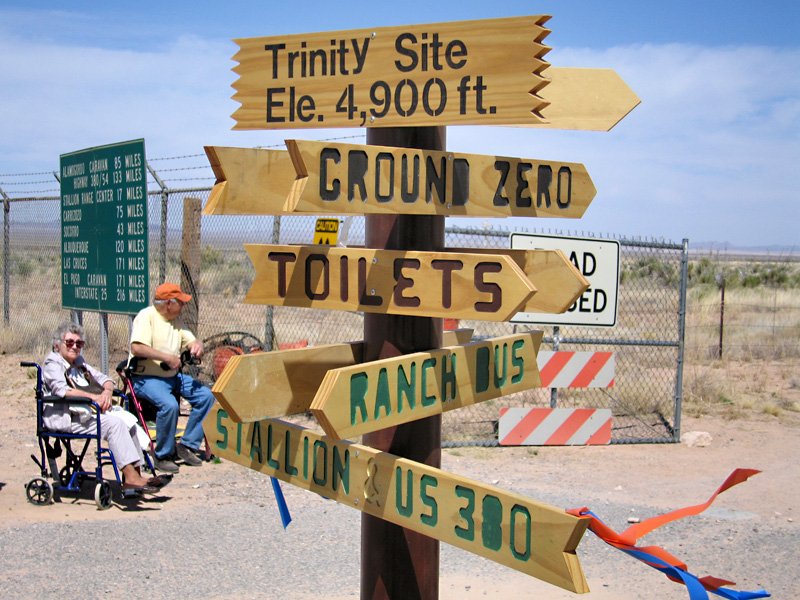 We have been to Ground Zero. No, this other one in New Mexico. Jumping in the Wayback Machine takes us to our tour of the Trinity Test Site.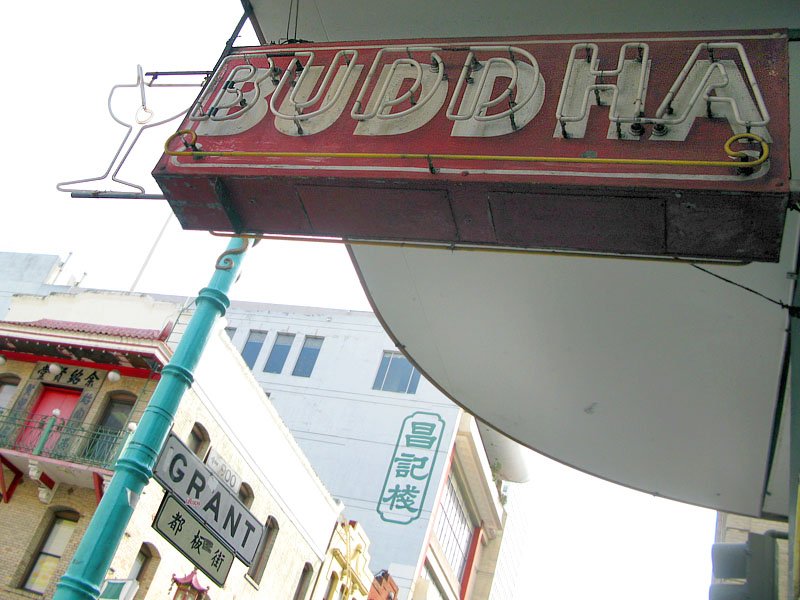 December of that same year – 13 years ago – found us back in San Francisco. And no, we didn't take the rig to Chinatown.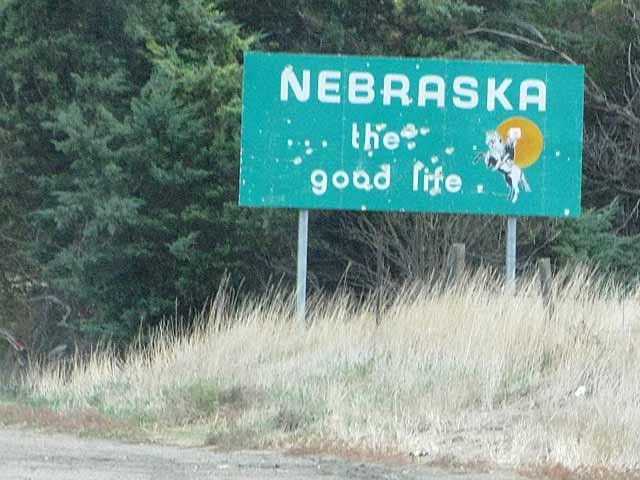 I wonder if you ask any Nebraskan, if they'll tell you they're livin' the Good Life. I'm sure many might. But enough to call it a state motto?
Fast forward six years to when we discovered The Texan Wears Prada. I do not recall that slender sharp dressed man, he was sure in the right place at the right time. But we sure do need to get back there to see how that whole TXDOT debate ended up.
How's that for a quick fix for five random pix? Tune in next week for another Friday Five! And, suggest a topic to see what I might find from all the photos in our Live Work Dream Galleries.