As promised in my last post describing not so typical ranch workamping duties, here are some random photos from more recent ranch workamping photos. As it turns out, I apparently published a similar collection of photos from ranch workamping projects from another not so typical week at Vickers Ranch back in 2019. Considering, I skipped the recent Friday Five, here goes…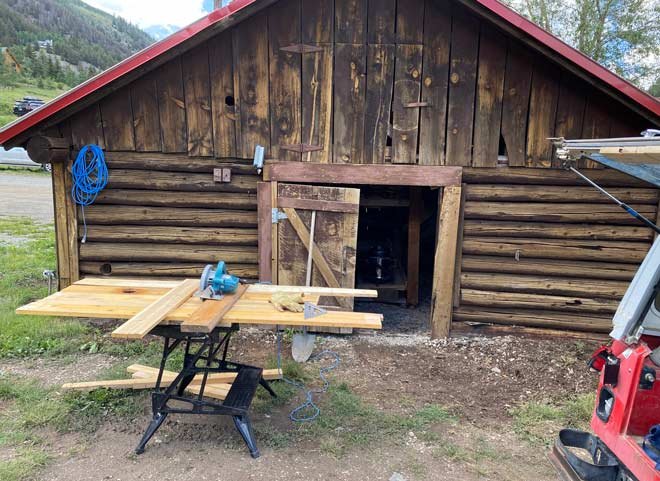 What exactly is the Ice House? For those of you hanging onto the edge of your your seat since my last post, I'll answer that with these few ranch workamping photos. This is the original Vickers Ranch Ice House, dating back to who knows when. The ranch has been in continuous operation for more than a hundred years. The way the building is tilting and sinking tells me it could easily be that old.
The Vickers Ranch Ice House is where we store all sorts of reclaimed lumber. When we showed up this year, one of the doors was missing. I took it upon myself to build a new door from recycled wood.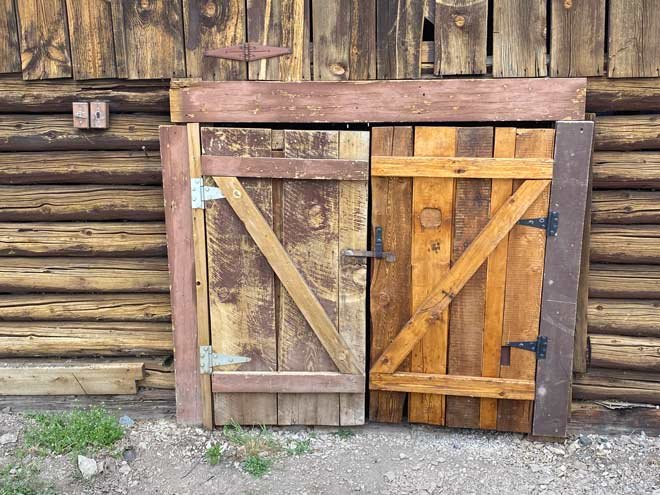 Considering what I had to work with – and the response I got from others – I think I did a pretty good job at making a matching door for the old Ice House. After all, I didn't want it to look too new!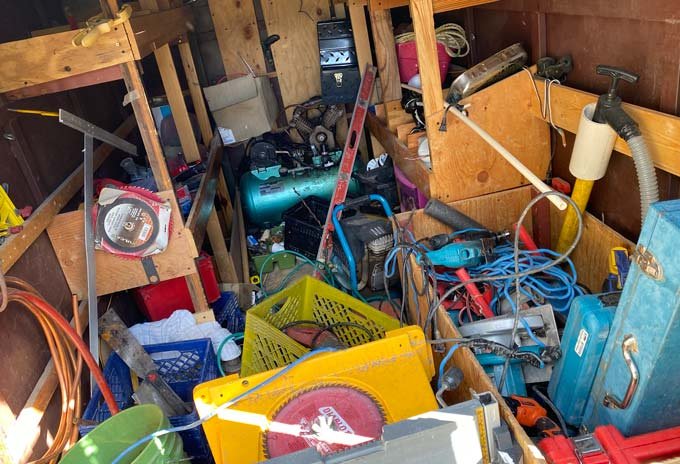 Of course, this ranch workamping project meant finding the right tools for the right job. Finding the scrap lumber was much easier. Searching for the tools turned into another ranch workamping project. My first jobs every year we return to the ranch are usually cleaning up the shop. What I found in the tool trailer this time was a shock, even by Vickers standards.
Well, it took some doing but we can actually find tools in the trailer now! Rene helped me untangle all the cords. And, there's even more room now to make and even bigger mess. Stay tuned for more ranch workamping photos for next week's Friday Five collection. Or, check all our Live Work Dream galleries for more workamping and nomadic lifestyle photos from our 14+ years on the road.