We've only been back workamping at our favorite job on Vickers Ranch for about a week. I've already got at least a hundred new photos to sort through for our Live Work Dream Galleries, plus quite a few videos to produce. With only a couple days off, I'm barely getting caught up on all our online work, let alone finding time to prepare photos and videos. I finally dumped the camera of photos from our temporary House Life, before we left. So for this week's Friday Five, here's a random selection of recent photos from us hitting the road again.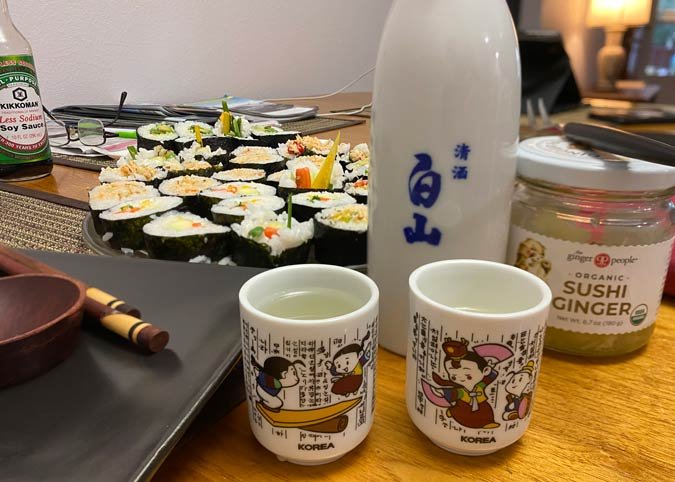 There's something to be said about having a big kitchen with plenty of room to spread out in the sticks and bricks.
It allows me to make a big mess preparing homemade vegan sushi.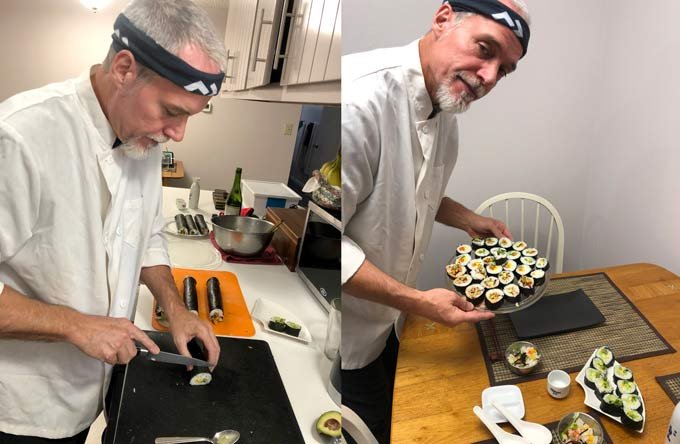 Oh, we've made it in the rig before – the big mess that is. But in such a small space, it ends up being an even bigger mess! And, we never quite get to put out such a spread like we did for our celebratory meal before hitting the road again.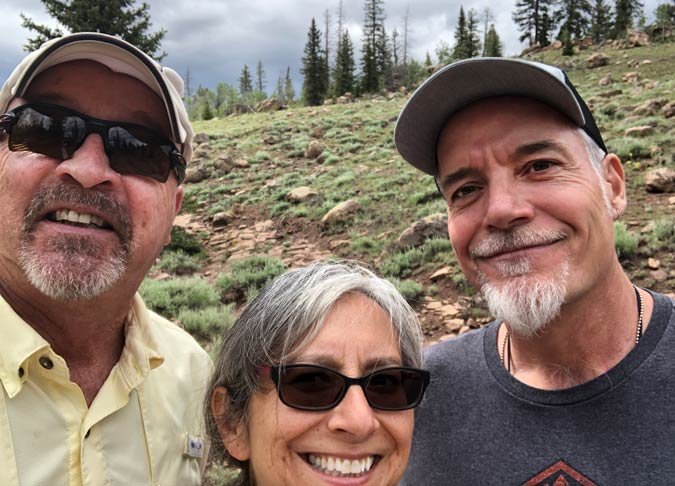 On the way to the ranch, we stopped to visit our good friend and long-time LiveWorkDream reader Larry at Campground of the Rockies. It was great to catch up, and I clearly owe him some bourbon now.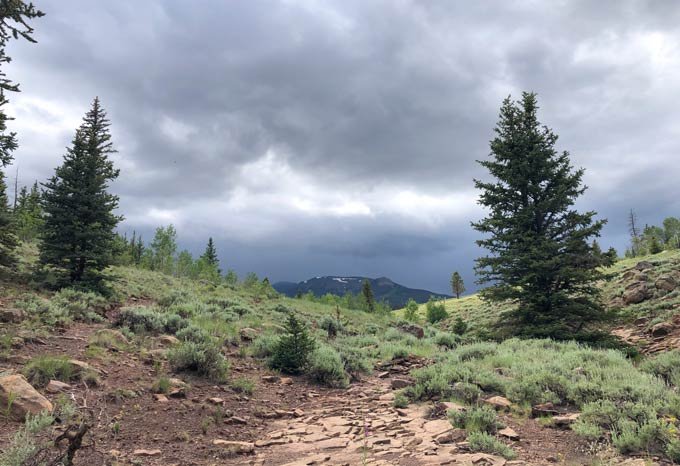 We've driven by CORA many times since hitting the road 14+ years ago. We even considered looking into purchasing a site a while back. But until now, we'd never stopped, nor noticed that it had access to such beautiful backcountry.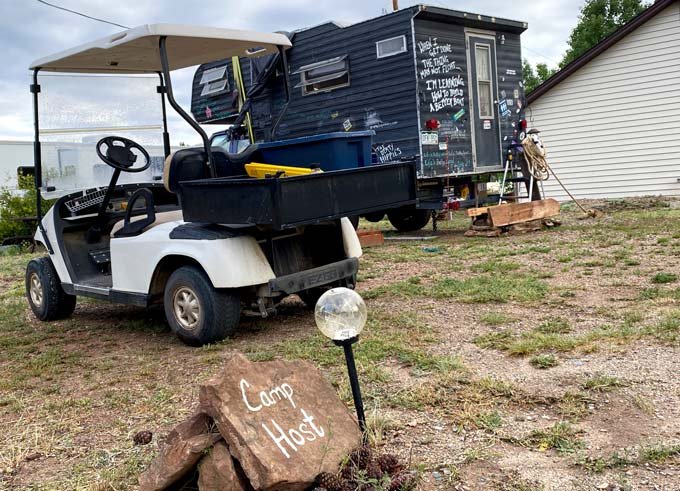 Running around the campgrounds, I got a kick out of this kooky camp host set-up.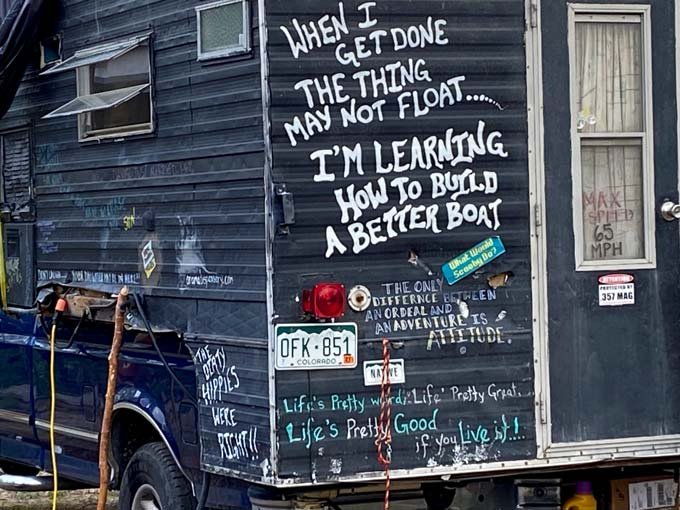 I shared the photos in my Workamping Group, thinking it would bring out the trolls with their nasty comments. But everyone was civil, and shared photos of many "normal" and some less than usual workamper rigs.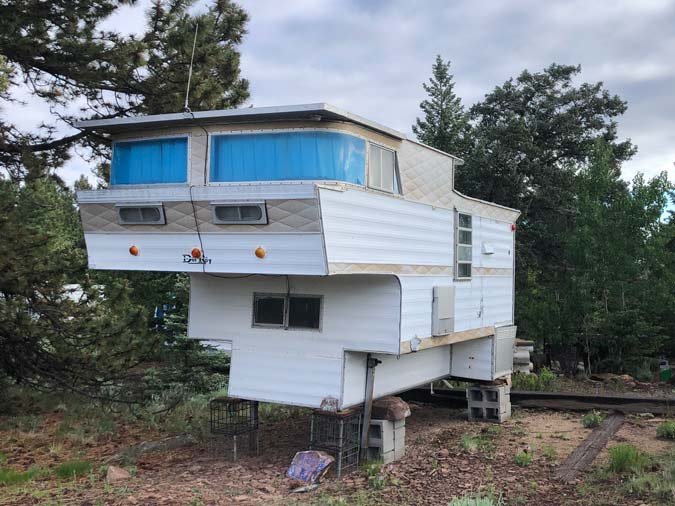 We also found this cool old camper their. So I added that to our Cool Campers Gallery.
Our final stop before getting to the ranch after hitting the road again was boondocking at what's left of Blue Mesa reservoir puddle. We finally had a chance to put our RV DataSat to the test again after being stationary or with hookups for so long. I'm happy to report, it saved the day once again. Our satellite internet is just one of the ways that allow us to work from anywhere.
That's already way more than five photos, so bear with me…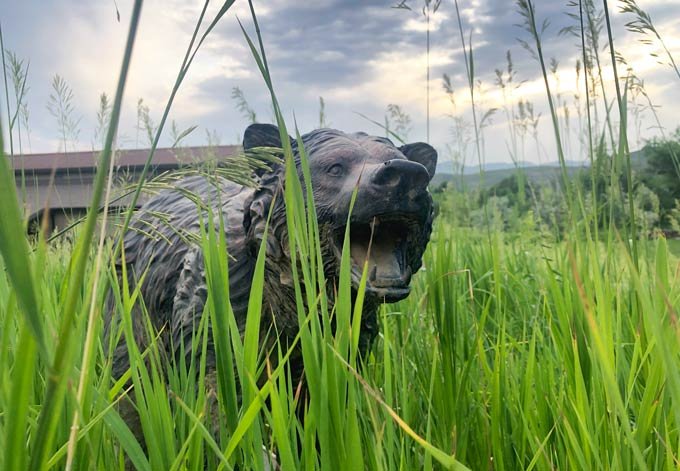 Stay tuned for more fun photos and exciting videos from our workamping adventures this summer! If, that is, we have the time to do our job, maintain our business, and enjoy this awesome lifestyle! 🙂