Wondering how to repair truck toolbox lock? There's one way to replace it for free! Before I start sharing tons of photos and videos from our workamping job at Vickers Ranch, I wanted to give a quick shout out to Highway Products for their excellent product warranty and customer service.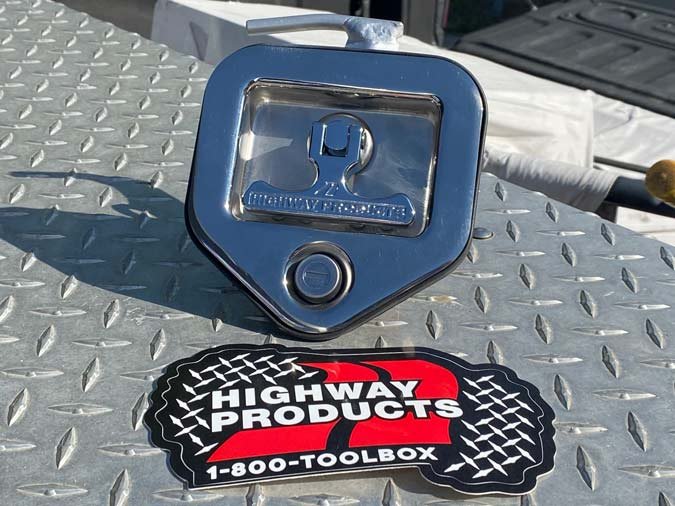 Did you know you can repair truck toolbox lock handle assembly for free? There's only one way: that's if you purchased a Highway Products truck toolbox. It has been 14+ years since we first had our Highway Products truck toolbox installed. When the toolbox handle locking mechanism stopped working I was concerned. For starters, the toolbox lid flipped up a few times on the highway. (There was that one time when we exited HWY 10 quickly in El Paso, only to find ourselves on the way to Juarez. But I digress.) Then I realized our truck toolbox handle no longer really locked. It opened with little force. Eventually, we kept it closed with a bungee cord.
When "Googling" for a replacement, I discovered that Highway Products offers a Lifetime Warranty. Good for them. Did I mention we've been on the road 14+ years with our original Highway Products toolbox? Well, all it took was one email. Sure enough, Highway Products stood by their lifetime warranty. They asked me for measurement of my broken toolbox lock. I sent them a photo, measuring my old toolbox handle.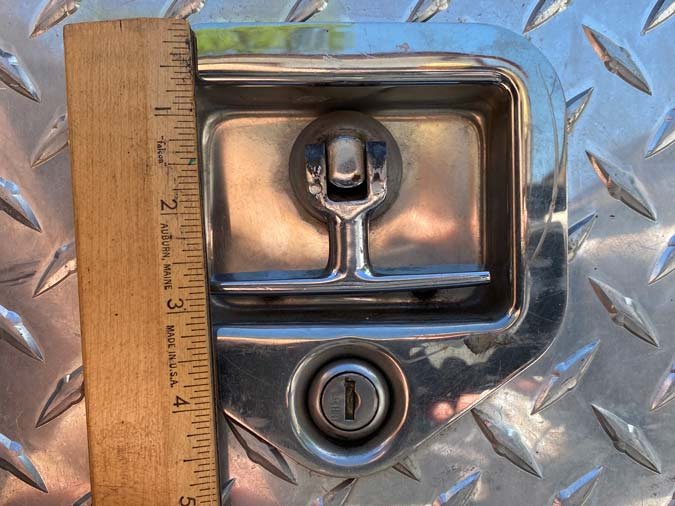 Within days, I had a brand new replacement Highway Products toolbox handle and locking assembly. To my surprise – no big surprise, really – they sent me their newest and improved replacement toolbox handle, absolutely free! Thanks Norm.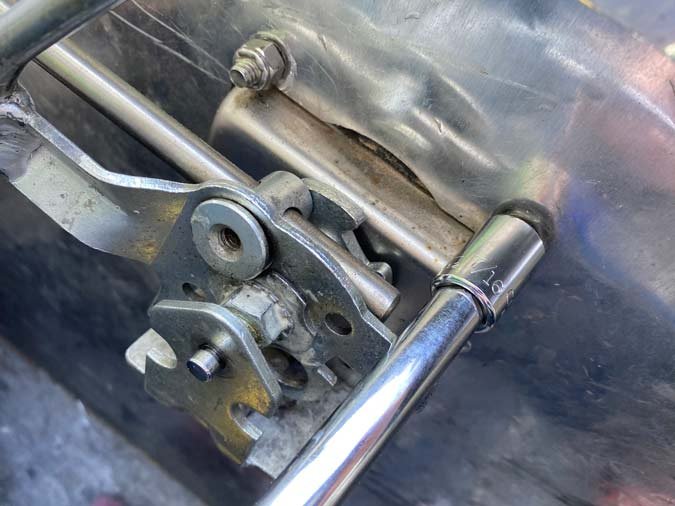 As was to be expected after a dozen years or more, there were certain challenges in replacing truck toolbox lock with new handle. The biggest challenge was removing my existing truck box lock.
After 14+ years on the road, the original set screw holding the slave locking catch rod in place was rusted out. I eventually got it off after removing the slave side retainer mount. I then maneuvered the entire slave catch rod assembly out so I could grind through the old retainer. Thanks Win. (He's our neighbor in Laporte.)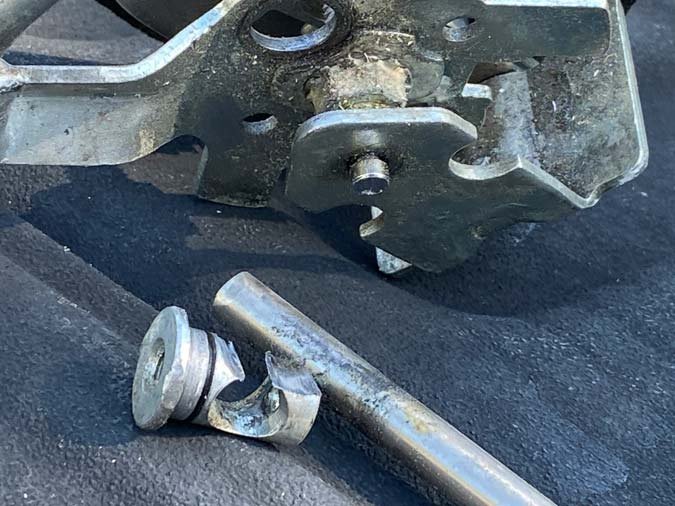 After that, it was just a matter to repair truck toolbox lock by installing our new and improved Highway Products truck toolbox handle. The problem with our faulty toolbox handle was that the original bolts in the locking mechanism had stripped.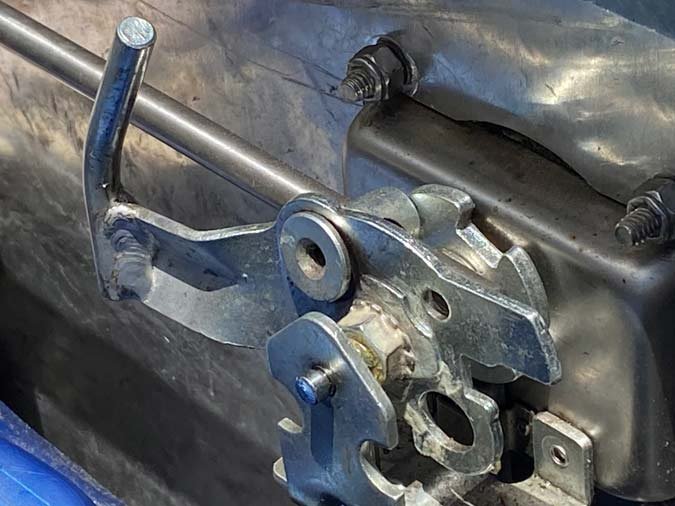 Once we received our new truck toolbox lock from Highway Products – and I removed the original handle lock – this was a pretty quick repair. First I removed the entire toolbox lock handle assembly by loosening the retainer nuts inside the box.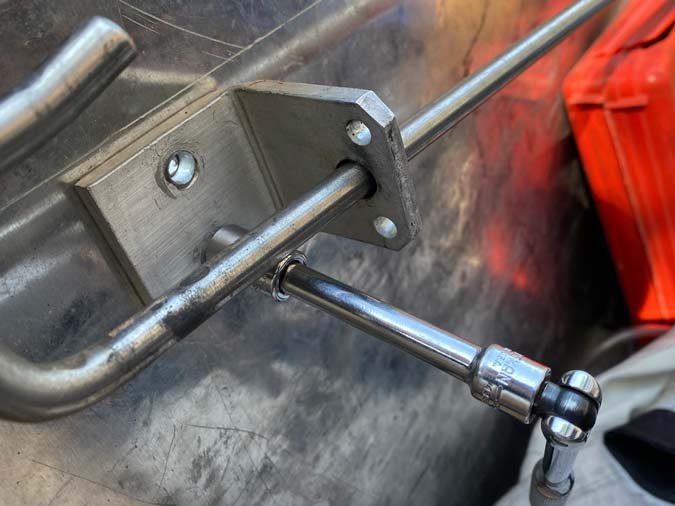 Next, I released the slave mechanism catch on the opposite side of the toolbox. By feeding the slave catch rod through the removed handle hole, I was able to get the entire locking mechanism out. (You shouldn't have to do this if you can get that slave catch rod set screw out!)
Installation was much easier, in our case. To repair truck toolbox lock and handle, remounting the slave catch rod holder in place was simple enough. Reinstalling new toolbox handle took a little grinding and filing. But such is the price to be paid for replacing our new Highway Products toolbox handle lock – for free!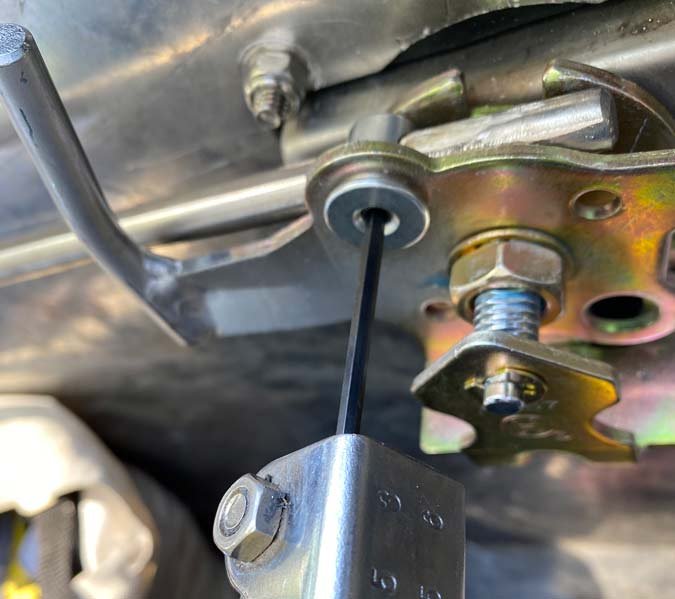 Making the new lock handle fit in our Highway Products toolbox didn't take that long. Installing toolbox lock handle was a pleasure. The product improvement is a noticeable difference – with new heavy duty components.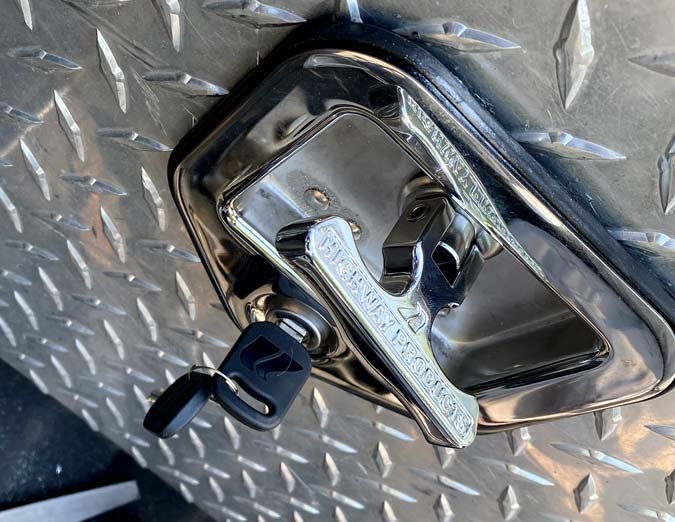 I don't expect to ever have to repair toolbox lock handle ever again. But if I do, I'm certain Highway products will warrant their lifetime guarantee again. Though I'm certain their replacement parts will be even more heavy duty by then.