We've been finding wonder on the road ever since we left the default life behind 14+ years ago. The surprise of finding the perfect boondocking spot after after traveling way too far off road on rugged terrain is simply wonderful. I see wonder in the beautiful Arizona sunset, spotting a bald eagle where I never knew they existed, or simply watching prairie dogs go about their business.
For some reason, many adults have difficulty finding wonder in the simple things. As kids, we never hesitated to find wonder in a rainbow, butterfly, shooting star or, well…prairie dogs. My suggestion: Never grow up!
Book Review:Find Wonder in the Ordinary
Bernie Freytag calls his new collection of memories, musings, and comical illustrations, "A Kids Book for Adults" but it is so much more than that. I recently wrote a full book review for Find Wonder in the Ordinary in our Be More Dog blog. You can check that out for complete details, I'll wait.
Bernie's short stories and observations remind us that finding wonder within ordinary things is a natural and often enlightening experience. I'm sharing this simple yet powerful book again here, because it shares many similar messages as our own Be More Dog: Learning to Live in the Now. Without the road trip that is, but it does feature a certain three legged dog.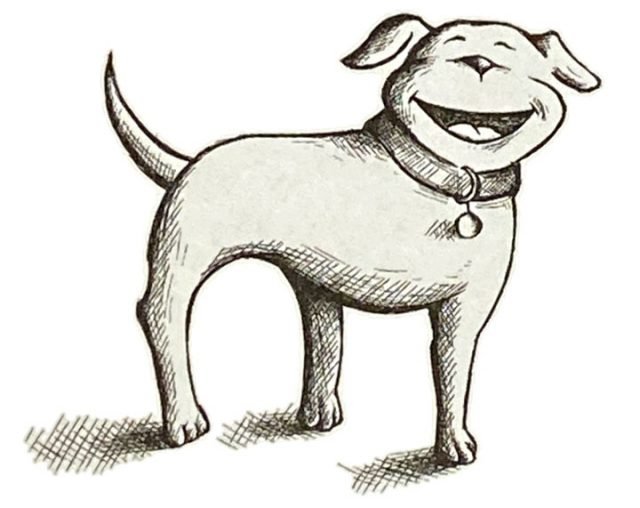 3 Paws Up to Floyd & Jerry
Bernie and I go way back, though we never really kept in touch over the years. More than a decade ago, he joined our Tripawds community after his dog Floyd lost a leg to the same cancer that eventually took our Chief Fun Officer Jerry from us. Bernie even generously shared his talent with the community by allowing us to create some cool cards and gifts featuring Floyd's Death Defying Feets. But did I just digress again?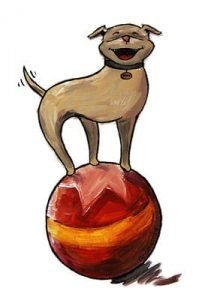 I recently noticed on LinkedIn that Bernie had published his book, in late 2019. Rene and I also published Be More Dog around the same time. That was just in time for the pandemic to put a damper on any book tour ideas.
I reached out to Bernie, and he agreed to swap books. I would have gladly purchased Find Wonder in the Ordinary on Amazon. But I really wanted an autographed copy, and here we are…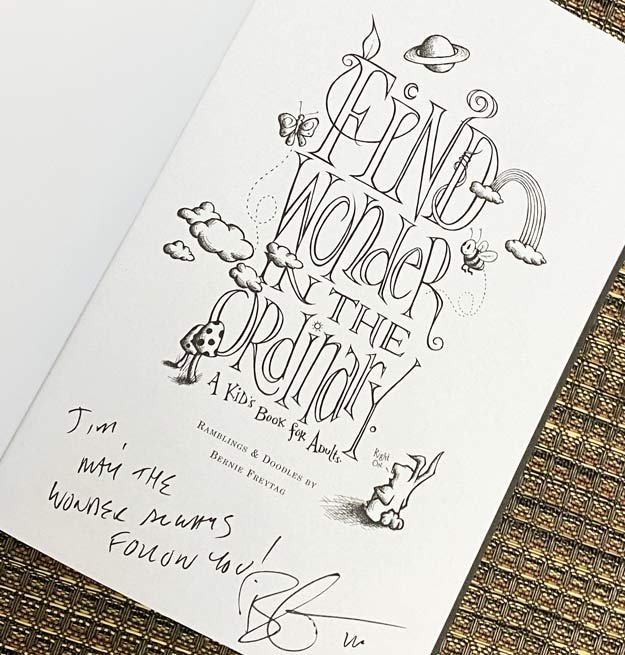 TL;DR Read Find Wonder in the Ordinary for amusing and enlightening observations that remind us about finding wonder in everything from sunsets and butterflies, to monkeys, music, string theory, and one particular prairie dog.
Everything is connected. Nothing is coincidence.
—Bernie Freytag, Find Wonder in the Ordinary
Finding Wonder in the Ordinary
If you read this blog often, you know that I often say there are no coincidences. Everything happens for a reason, and we are all connected. That's why I'm compelled to share the similarities in our stories. For starters, Bernie and I are both entreprenuerial artist types. Though I'll be the first to admit he is much more artistic. We both had three-legged dogs who changed our lives. And, we are also both workaholics.
Staring at a screen for 8 hours a day is counter-productive. And there is no way you should work 100% of the time you are at work…
Bernie often finds relief and inspiration by daydreaming. And I agree with his belief in the healing power of nature. Never underestimate a walk in the woods. Working from anywhere and making our own hours presents its own challenges. And there have been many long busy workdays when Rene and I have had to tear ourselves away from our desks for a quick dose of finding wonder in the sunset.
In many ways we need that Balance of what we have to do, with what we want to do. Inside that Balance there is peace.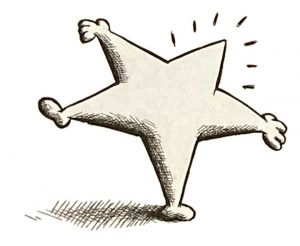 Find Wonder in the Ordinary is filled with short stories and observations that take us back to those childhood days of finding wonder in a butterfly, or black hole. Seriously, just sit still for a moment and wonder at how you are actually traveling at about 900 miles per hour.
Looking out into space on a clear evening may be the coolest thing there is to see. Not just for the stars, but for the possibility of more.
Finding Wonder in the Animals
With a few of his tales, Bernie ties science and faith together by exploring the balance in the universe. He proposes that the big questions in science often reveal more that cannot be seen. I agree that it is this unknown – or not yet known – which lead us to believe in something more than facts. And this is where Faith enters.
Oh, and he tells the reader all of this through a lot of stories about animals. Bernie shows us the beauty of finding wonder in the world of butterflies, spiders, fireflies, foxes, monkeys – and of course, dogs.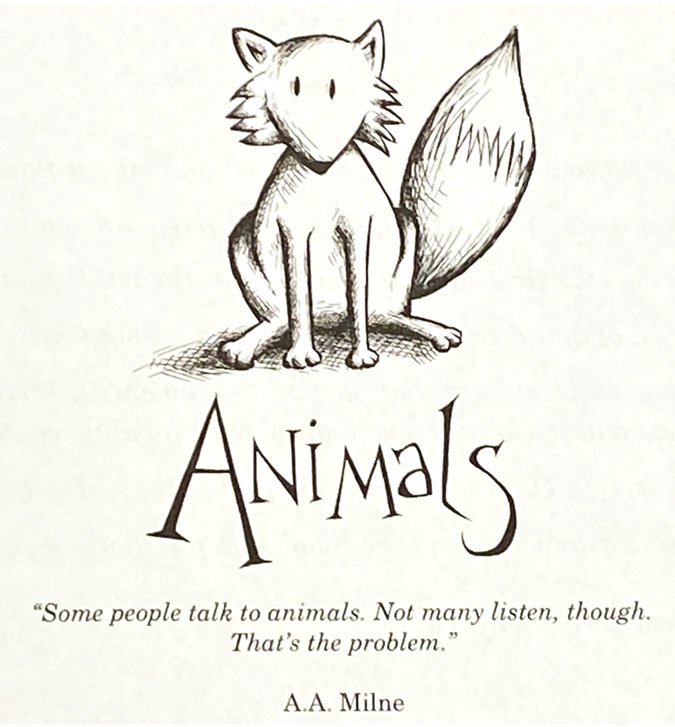 "Some people talk to the animals. Not many listen, though. That is the problem." — A.A. Milne
This was the first noncoincidence that struck me upon opening Find Wonder in the Ordinary. Along with his chapter title panel illustrations, Bernie includes thought-provoking quotes throughout his book. This one by the author of Winnie the Pooh is the exact same quote MUTTS creator Patrick McDonnell chose to start the foreword he wrote for our book Be More Dog: learning to Live in the Now.
Like I said: #nocoincidences
Balance is Beautiful
Balancing life and work is what our Live Work Dream is all about. It's why we started our own business in a remote rural town more than twenty years ago. Balance is how we remain sane working longer hours than we ever did in our previous life. It's how we can keep finding wonder with the cactus we find on Rocky Mountain hikes, or snow scenes we've seen in the desert. We've awakened early to watch the sun rise over the Atlantic Ocean. (A big deal for Left Coasters like us!) We've stayed up late to watch many a meteor shower. And we've been seen on more than one occasion hula-hooping at happy hour, because drinking and hooping is not a crime.
Life is full of these moments that will balance out the rest. It's within these moments that we truly feel alive.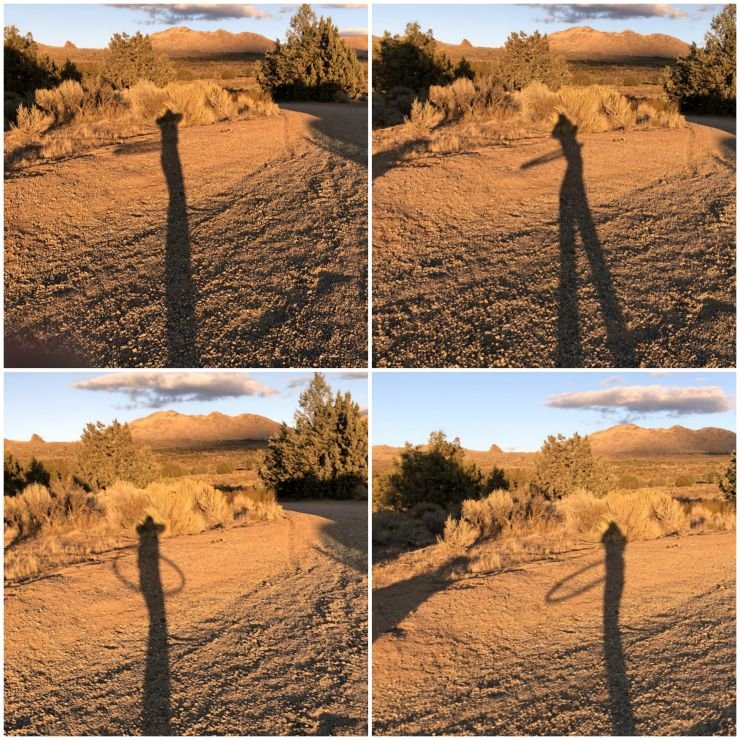 Each sunset is unique. Every day is unique. There's always something to look forward to in each and every day.
And there's yet another noncoincidence. Bernie wraps up Find Wonder in the Ordinary with that simple yet profound proposition. It is strikingly similar to one that plays a central role in Be More Dog book, and that is: Every Day is a Great Day.
Spoiler Alert
We learn early on that Bernie has had a couple close calls which continue to threaten his own mortality today. Perhaps these opened the pathways to his his incredible creativity. Something certainly inspired some rather twisted illustrations. But they must have helped him realize that reaching your destination is all about the journey.
I'm not sure where life will lead me from here. And I think that's the point, really. To wander through life without holding on too tightly or not holding on enough.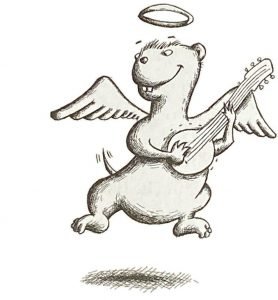 To "wander through life" or to wonder?
I wonder…
Hardcover, Paperback, Kindle & Audiobook