If you've never been to the high desert off Highway 395 in Northern California, put it on your bucket list. That is, if you enjoy wide open spaces, sagebrush and sunsets. We do, and just said farewell to this beautiful countryside, with one last high desert hooping hurrah.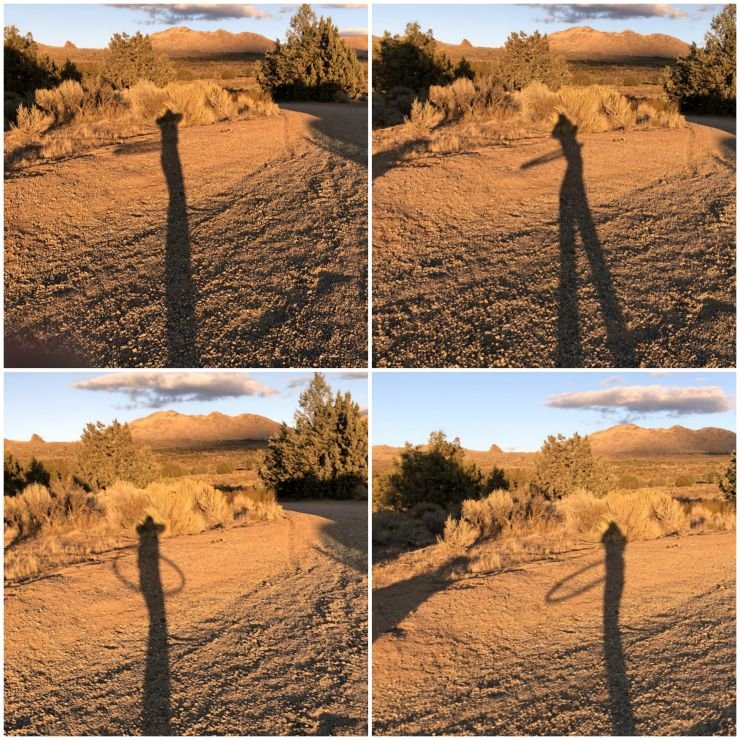 A High Desert Hooping Happy Hour Farewell.
We pulled into the Fort Sage OHV recreation area expecting to be overrun by off-road enthusiasts, but nothing of the sort happened. Maybe because it's getting cold and dark this time of year, but we practically had the entire place to ourselves for a week.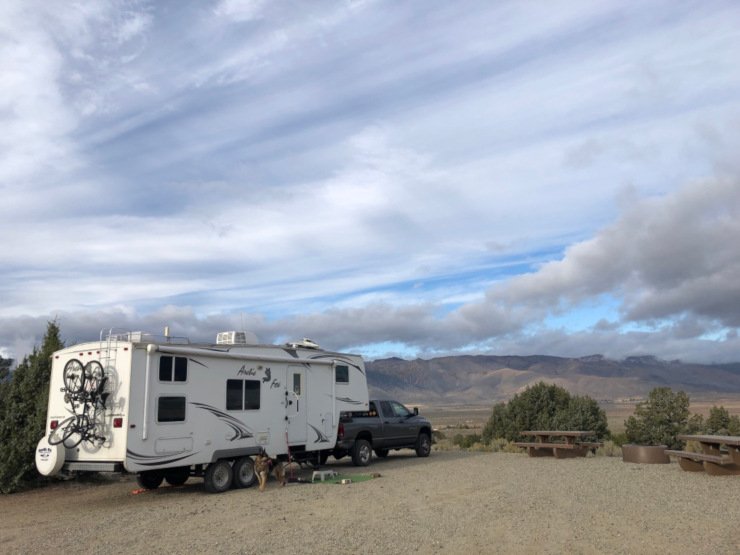 The BLM spot was free, and even had vault toilets, picnic tables, fireplaces and barbecues. Not that we used any facilities, since it was too darn cold to be outside very long.
I did find time for a little hooping action, but couldn't convince Jim to try hooping over his Carhart work jacket. I managed just fine with my heavy overcoat.
For six days we soaked in the solitude and appreciated the view, knowing that just down the road we had reservations for asphalt camping in Reno and our favorite cheap Las Vegas RV campground. And then, finally on November 15, we'll hook up for a whopping four months in the lap of luxury at the Fountain of Youth. At least our kind of luxury: hot springs!
There's no getting away from crowds now. Nor do we really want to. It's getting cold out there! Give me civilization and give me hookups, darnit!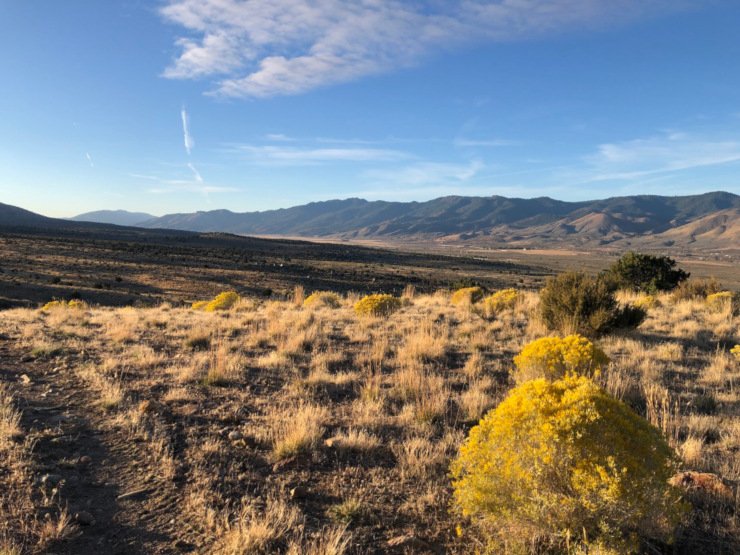 The mornings we spent at Fort Sage were so cold! So we warmed up by getting back into running. We did it ever so slowly, by run-walking the single track OHV trails early in the morning. At that hour there were no dirtbikes or side-by-sides zipping past (they arrived later). It was awesome.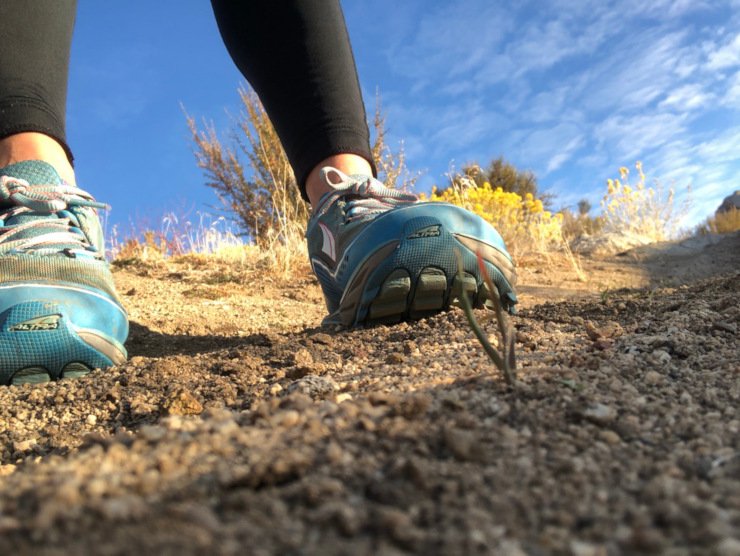 And of course Wyatt gave off-leash roaming a final farewell. Poor guy is a captive leashed animal for many, many months now that we're headed to civilization.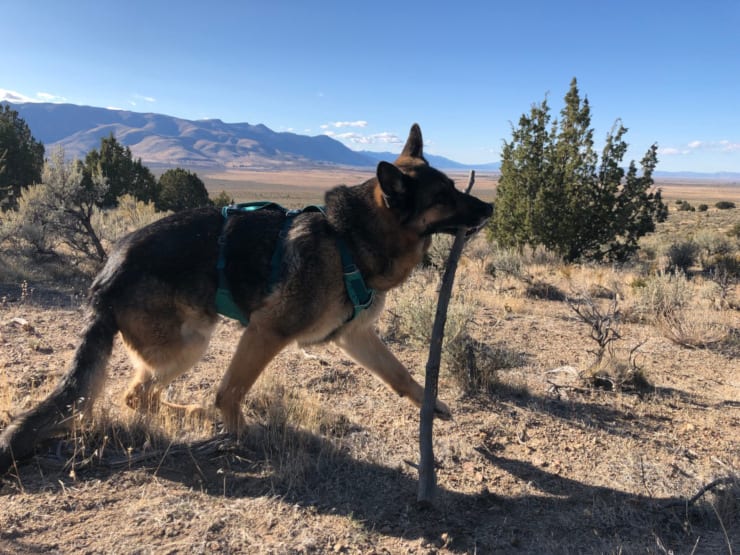 It was the best of boondocking times, and everything that we could hope for in a free campsite with wide open spaces and a gorgeous view. We'll miss this kind of thing, but know that come spring, great boondocking spots will still be there waiting for us.