Small towns like Grants, New Mexico are hanging on by a thread these days. The Route 66 Junkyard Brewery is proof that when you have the right hook, things come alive again.
Our Route 66 Junkyard Brewery Overnighter
Life's been crazy lately with the big Colorado move. But along the way we took advantage of our Harvest Hosts membership. The Route 66 Junkyard Brewery is more proof that it's worth the money. This RV club is a terrific investment in free overnight RV camping. (Check out all our Harvest Host stops we've enjoyed.)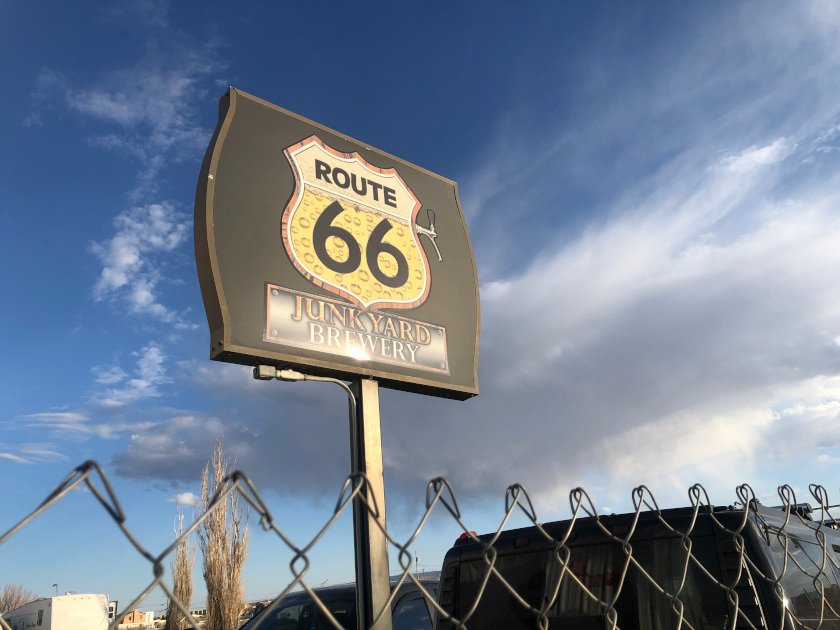 When Interstate 40 gutted Route 66 towns in the west, a few managed to hang on. Grants, New Mexico is one of them. Between the uranium mines of the past and beautiful outdoorsy destinations like El Morro National Monument (one of our favorite finds), this little community of less than 10,000 people has always been worth a stop.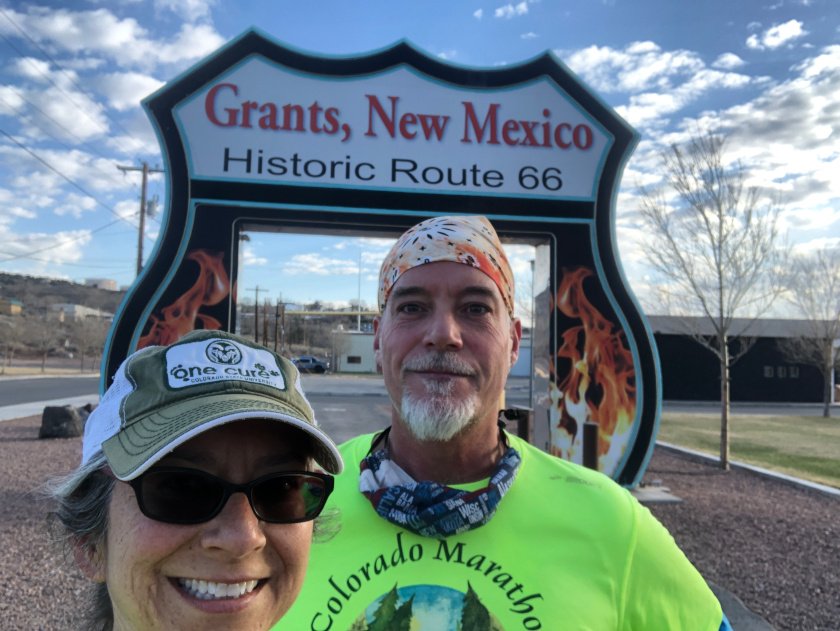 But now, it's really worth a stop thanks to a military veteran's thriving enterprise. The Route 66 Junkyard Brewery.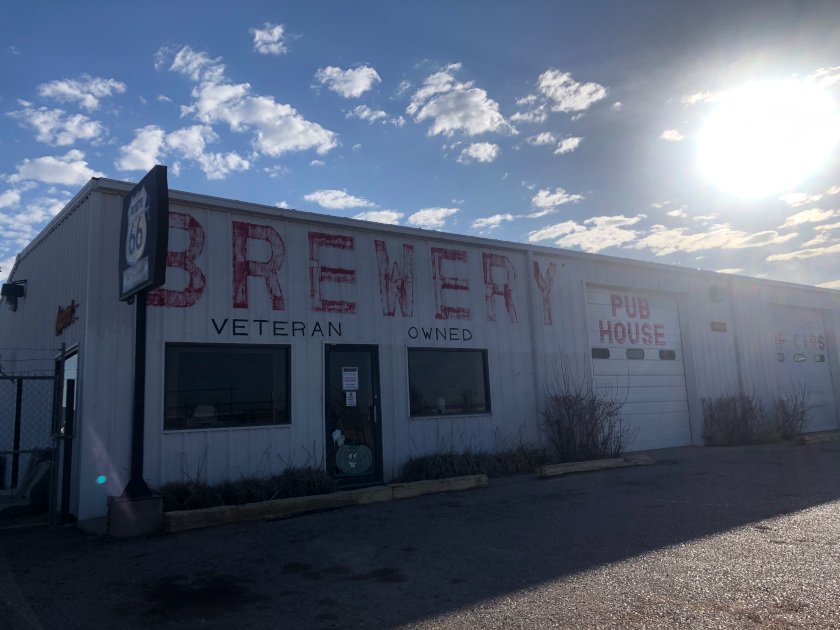 What a fun excursion to check out what is probably the world's only brewery inside an active junkyard! It was the first time we have gone out for fun anywhere since Covid hit.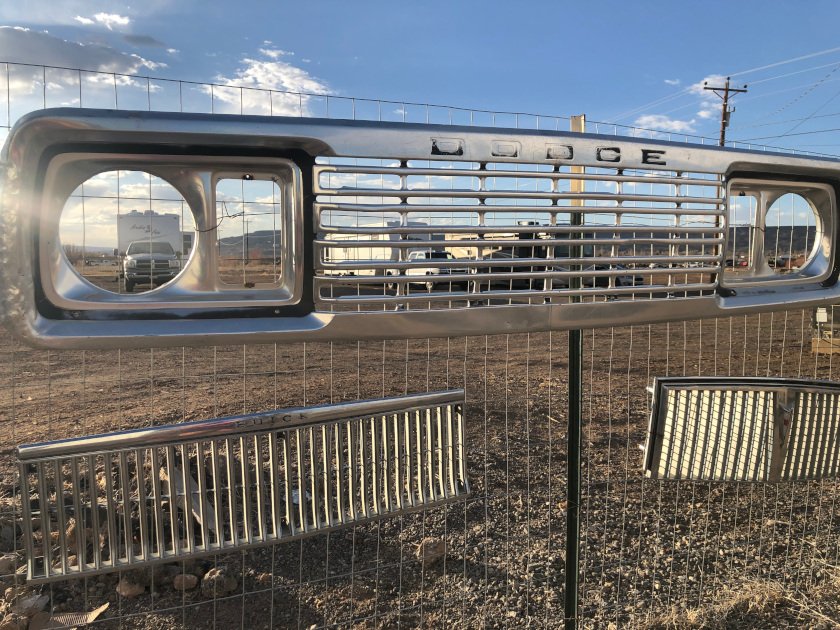 Yep, we will do anything to enjoy some free RV parking. Especially when good drinks and great people are included.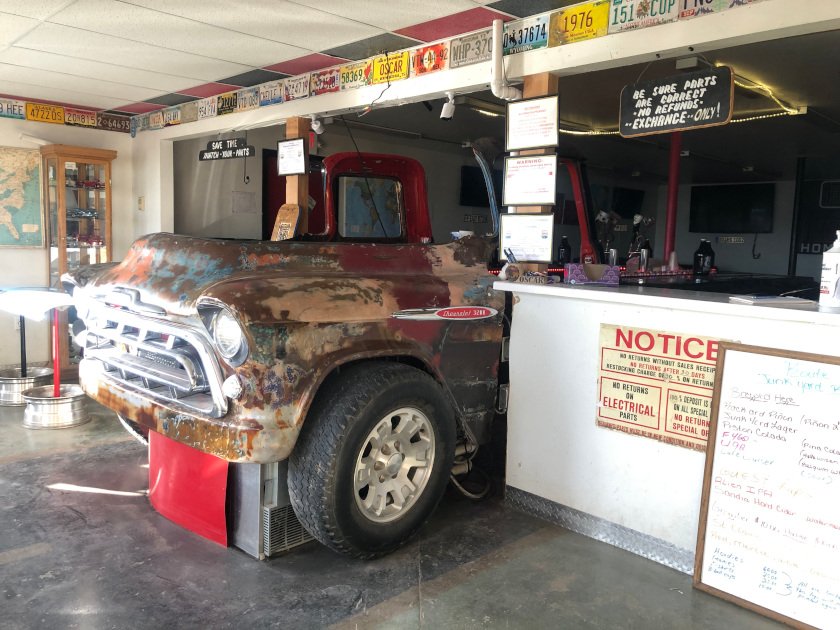 Located on the far east side of Grants, the brewery has ample room for at least 4 or 5 RVs. Just pull in and find a place to park. Then go inside and meet proprietor Henry. He's the big friendly guy behind the bar. You can't miss him. Ask him anything, he's happy to converse. Or heck if you need any parts from the junkyard, he will sell you some of those too.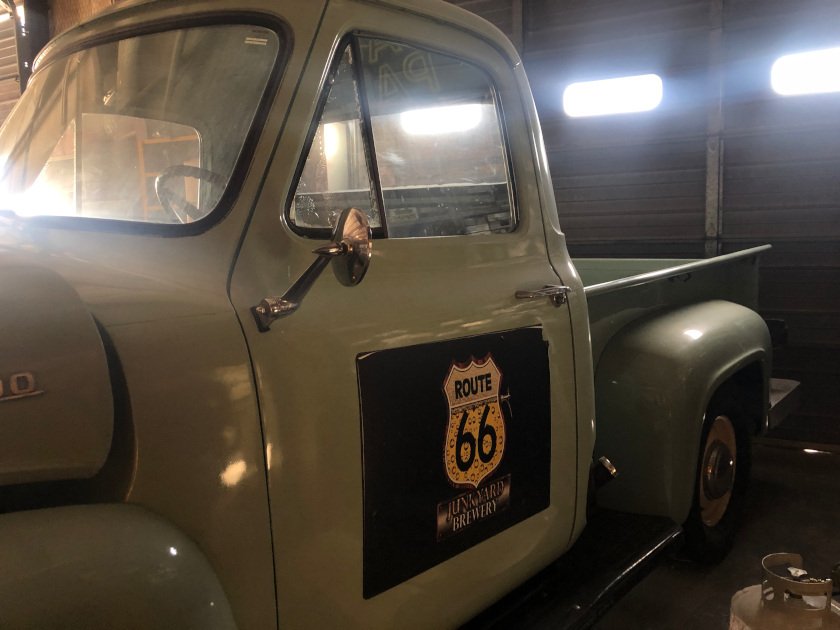 The Best Beer in New Mexico is in Grants.
Henry bought the junkyard as is. Later, he added the brewery. It was a good move. Jim says the Junkyard Lager was great, but Henry is known for his Rack and Piñón – which is spectacular. "There's magic in that glass," he told Henry. In true New Mexico form it's a Piñón flavored lager with hints of caramel and chocolate. When asked how he made such an amazing beer, Henry told us "I'm not beyond cheating to get what I want."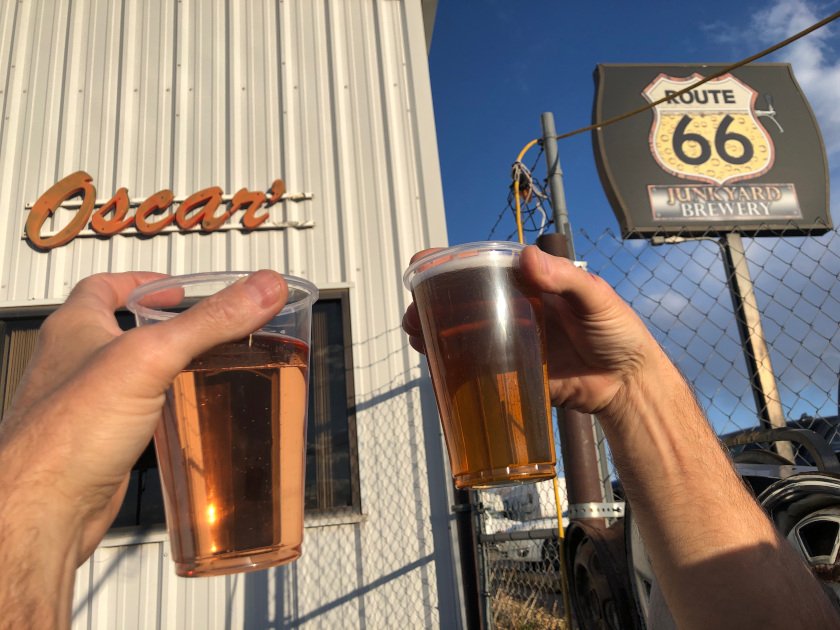 Now that I'm gluten free I didn't taste the beer, but did get to enjoy a locally made watermelon cider that was pretty tasty.
The used car parts furniture inside was all made by Henry's brother. You've never seen anything like this!
Every day, truck tailgates are getting stolen all around Los Angeles. Watch out. They're a hot commodity. Now I think I know why.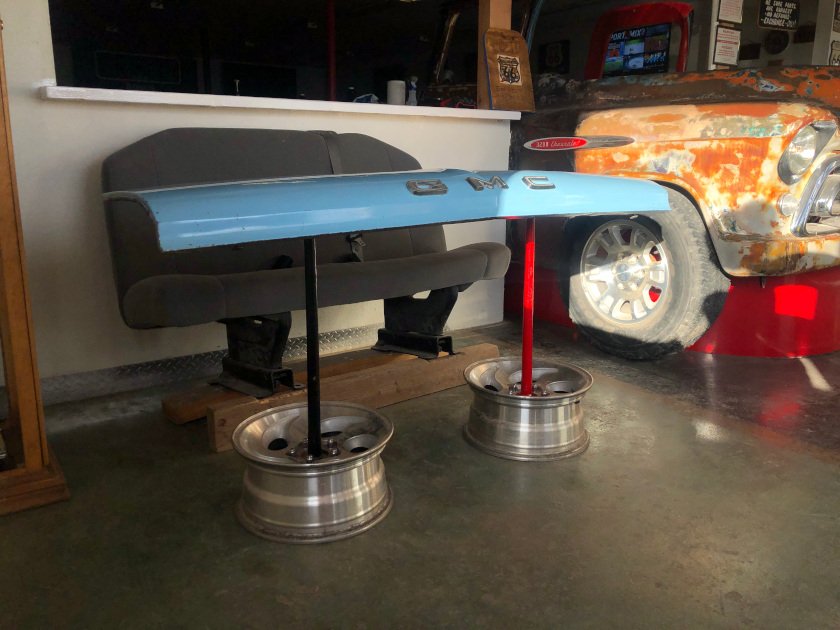 Outside, the Route 66 Junkyard Brewery shows drive-in movies when the weather is decent. At $25 bucks a car-load, it's the best deal in Grants, New Mexico entertainment. In fact, it's probably the only entertainment. And definitely worth the price of admission.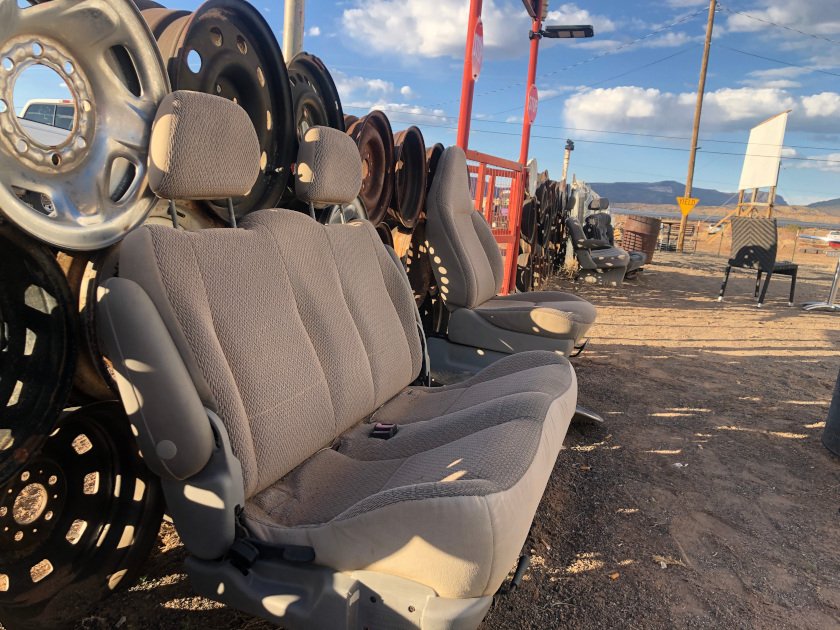 Farewell to Grants, New Mexico – for now.
Harvest Hosts free overnight RV parking etiquette means you only stay one night, unless the owner says otherwise. I'm pretty sure Henry would have allowed us to stay longer. But it was time to head north to Colorado, and we left the next day. I know one day, we'll be back.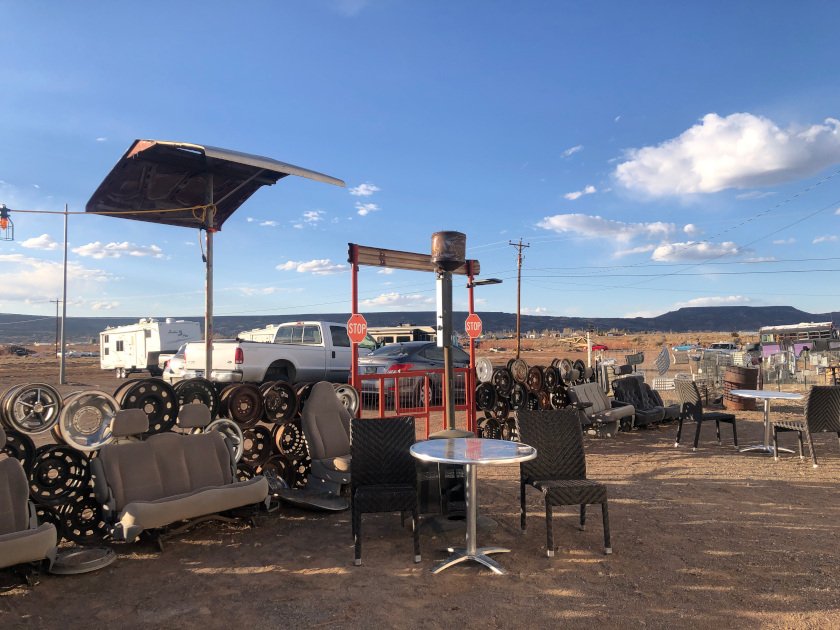 These kinds of road trip finds like the Route 66 Junkyard Brewery are the reason why we love RVing. We might be homeowners now, but we'll never stop seeking out America's best free overnight camping, good eats, and fun pit-stops wherever we roam.

Check out Harvest Hosts to find more fun overnight stops. Or find Harvest Host locations near you!