Recreational vehicles are not known for having the best RV mattresses right out of the factory. We kept ours longer than we should have, until the new cool Gel Foam Bed mattresses for RVs by Sound Sleep Products pushed us over the edge. Here's what happened when we replaced our factory RV mattress with a far superior product.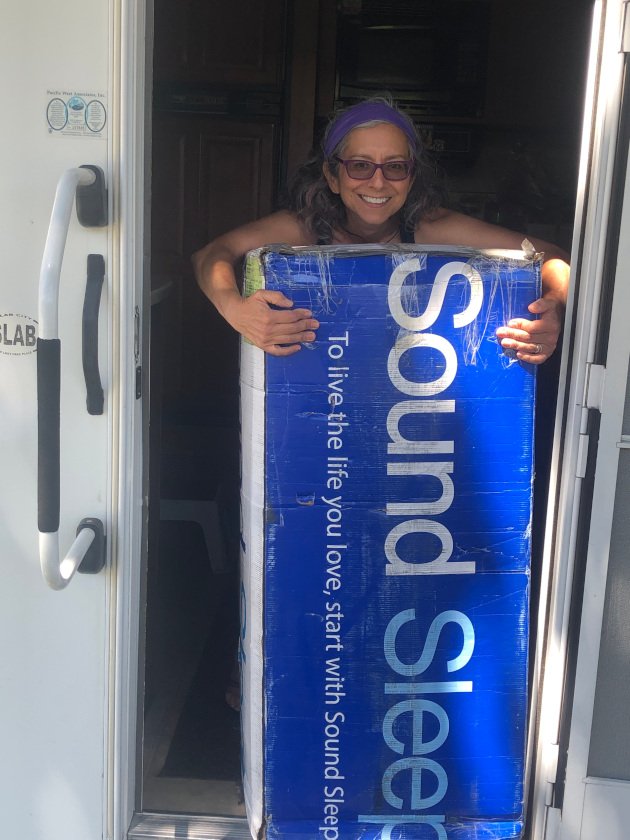 Upgrading to Better Sleep in the RV
Sleep is so important for good health. We know this! But replacing our 10-year old RV mattress was not something Jim and I looked forward to doing. Our last RV mattress replacement experience was an RV mattress mildew disaster that took months to resolve. Reliving that process was not something we wanted to do, until Sound Sleep Products got in touch with us. They are so excited (and confident!) about their new cool Gel Foam Bed Mattreses for RVs, that we were asked to review a mattress in exchange for product and an honest review.
At first we were skeptical about participating. Would this turn into another RV bedding disaster? We wondered, but after learning that Sound Sleep Products' RV mattresses come with a 365-Night trial period and a 10-year warranty, we knew their intentions were honest. The company simply wants to get the word out so we figured, why not?
Meet the Cool Gel Foam Bed Mattresses for RVs
Seven years ago was the last time we researched the best RV mattresses. This time out, we discovered that things have improved. For instance, Gelfoambed.com makes each RV mattress to order in Washington state. This means that no one gets a mattress that sat in a warehouse for months!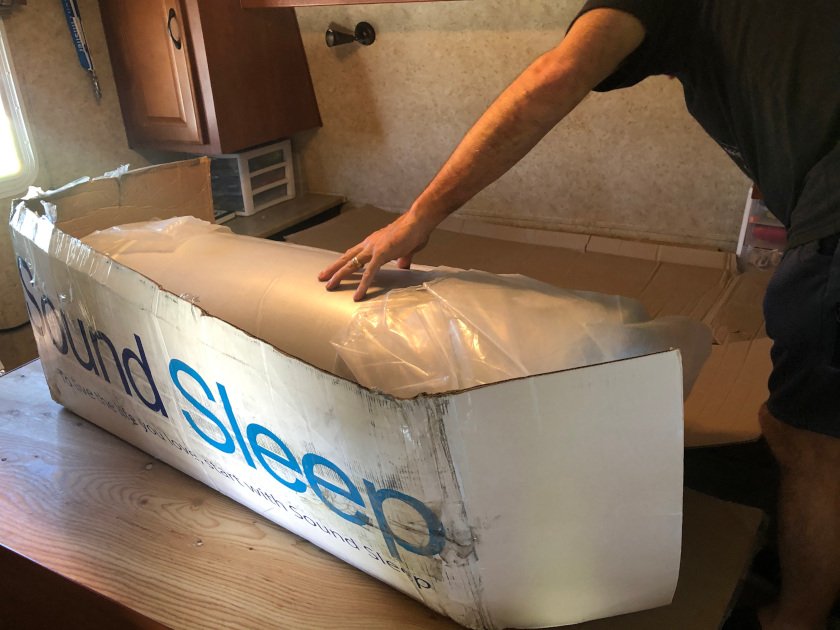 Made for residential and RV use, the company uses eco-friendly mattress materials certified through the CertiPUR-US® program.
From the day someone orders a mattress, it takes roughly 7-14 days to deliver with FREE shipping! The video below tells more but keep in mind that prices have changed for their traditional mattresses.
Gelfoambed makes the following RV mattress sizes:
RV Twin (34×74)
RV Three Quarter (48×75)
RV Short Queen (60×75)
RV Full (54×80)
RV King (72×80 — sorry, no short king sizes at this time)
You get two styles to choose from;
Miranda – This is the medium-firm version. (12-inch support)
Venus – This is the Plush version. (14-inch support)
The Miranda mattress is more popular among the two choices. Since our Arctic Fox fifth wheel bedroom has low ceilings, we went with this style. And oh we are glad we did!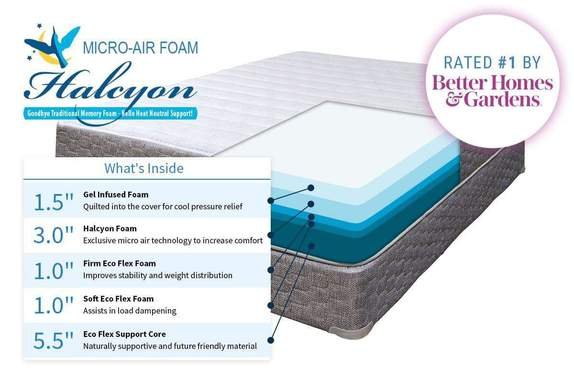 Our new cool Gel Foam Bed mattress arrived in a box much smaller and lighter than we expected. The day we unboxed it, the RV was parked in front of my parent's home in Los Angeles. Ditching our old RV mattress wouldn't be a problem, it could go out with their regular trash pickup. Here's what it looked like when we unpackaged the new mattress.
The entire process was ridiculously easy and took less than fifteen minutes from start to finish. I could hardly smell anything that resembled mattress off-gassing. "Why didn't we do this sooner?" I asked Jim as I lay down to test the mattress.
But before he could answer, I fell sound asleep taking a mid-day power nap in the hot afternoon. Was the mattress cool? Yes! I woke up without sweat, even though the air conditioning or fan wasn't running. Seriously! It's that comfy.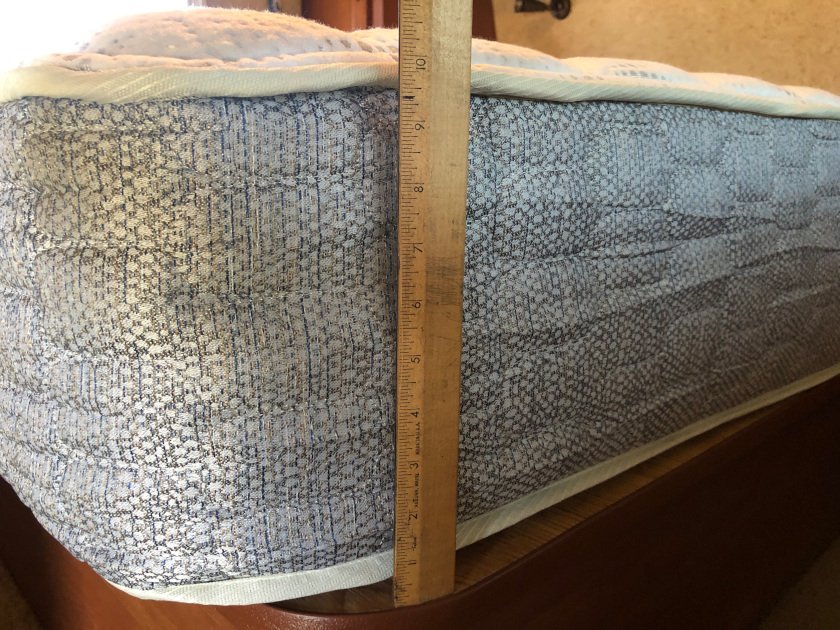 About the only downside is that this bed is nearly five inches higher than our old RV mattress. We will need to sit up slowly to avoid bumping our heads on the ceiling!
Save Now or Later, Your Choice
We usually publish reviews on Wednesday, but the company is having a HUGE Labor Day Sale right now so we wanted to get the word out to you.
Get $350 off your own Gel Foam Bed RV mattress, (sssh! coupon NOT required!)
Don't wait as long as we did to get a new RV mattress. This one is worth the investment, and your health and back will thank you for it.
By the way, if you are reading this after Labor Day 2020 or planning on ordering some other time, don't worry: the company is so cool they will still give you $350 off with our exclusive RV mattress coupon code "liveworkdream."
If you get your own cool Gel Foam Bed RV mattress, we would love to know what you think.