"Get a good look at those trees," I said to Jim as we pulled away from Camp COVID. "It'll be a while before we see those again."
We said goodbye to Oregon and drove down and deep into California's Central Valley. I wondered if any trees would still be standing next time we went RVing into the mountains. The Northern California wildfire season ignited hotter, wider and scarier than ever as we navigated into our new reality.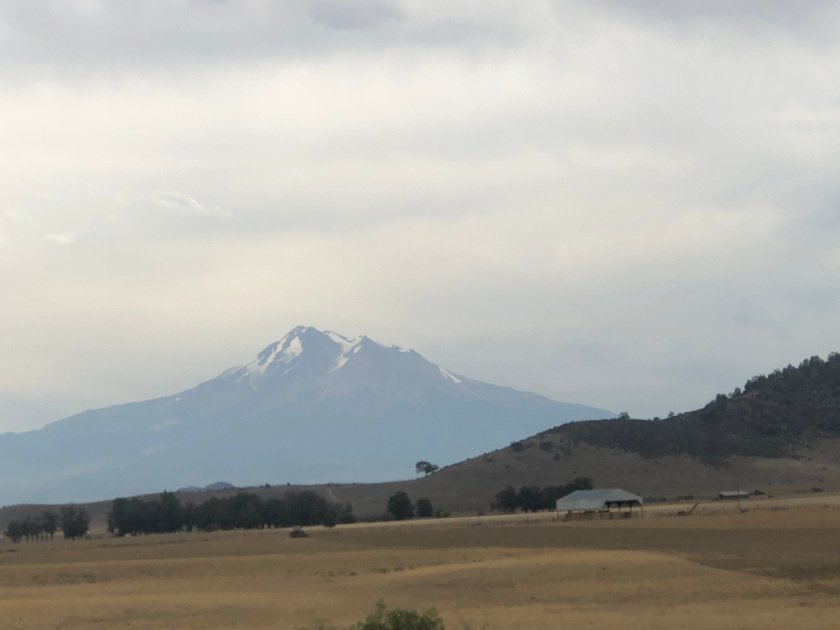 The eerie entry into the state was not welcoming at all. Anyone with the good sense to keep going would have gotten the hell out of there. But we could not. Family was waiting. Along the way, we passed too many RVs to count, all on the road to some place where the occupants would try to get a taste of what Jim and I have enjoyed since March. I can't condemn them for trying to escape reality. Life isn't easy these days.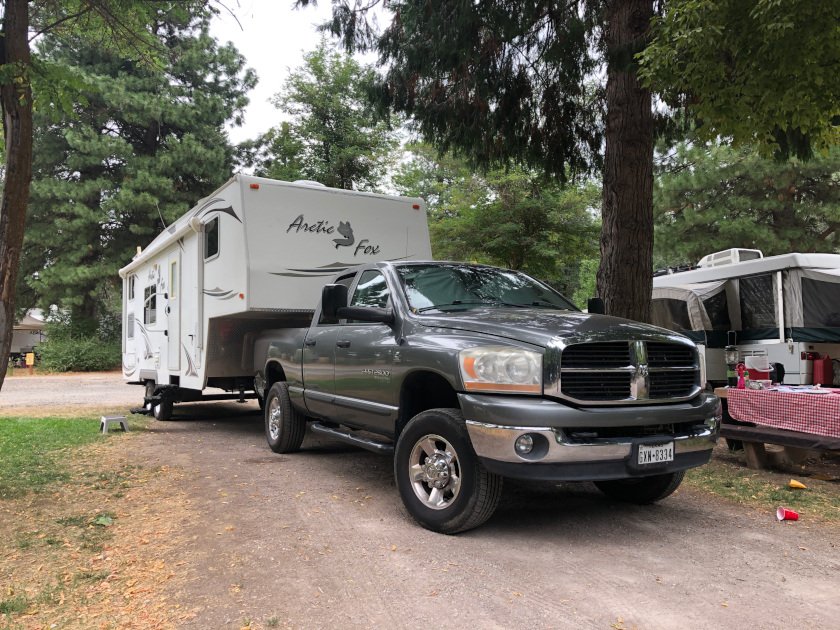 Oddly enough, the apocalyptic, smoky skies that smothered us between Sacramento and Los Angeles provided an odd sense of comfort. "This is the real world" I thought to myself, "like it or not."
One can only escape from it for so long. From the day we checked into Camp COVID in March, I knew that eventually we would need to deal with the pandemic reality that millions of Americans have confronted all these months. And dealing with it, we are.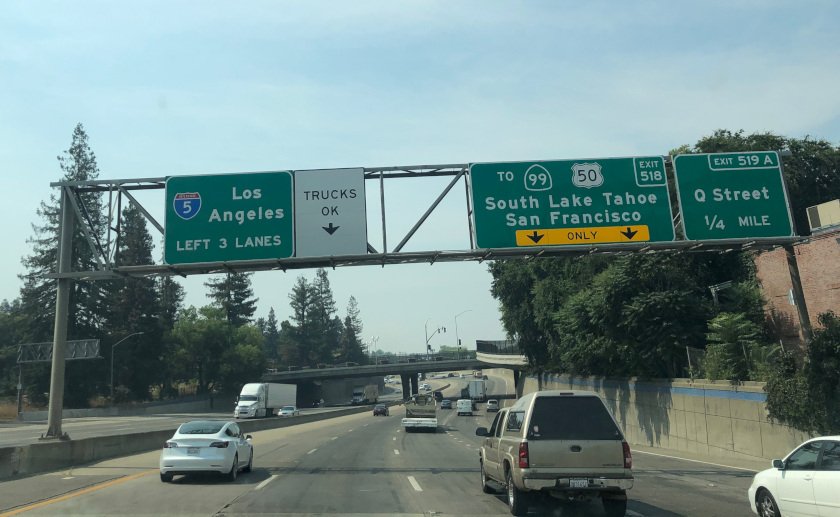 Since we arrived thirteen days ago, we've encountered more people than we have in the last six months. Our casual, worry-free runs are a thing of the past as we run the gauntlet of masked and unmasked neighborhood walkers. Suddenly, it seems like everyone in L.A. is interested in walking as exercise. Each morning, Jim and I are forced to outsmart their exhale stream if we want to stay healthy and save our sanity.
The scenery is drastically different here. No lush green forest, or soft dirt paths to ease the blow to my joints as I get my miles in. And there are no beautiful rivers filling the air with the sound of rushing water. Our environment is in stark opposition to Camp Covid, but the outcome is the same: getting outside kick-starts our endorphins and lightens our mood while we wait and wonder how long my dad has left on this earth. Some days it feels like he could be here a while, other days it feels like he's ready to check out now.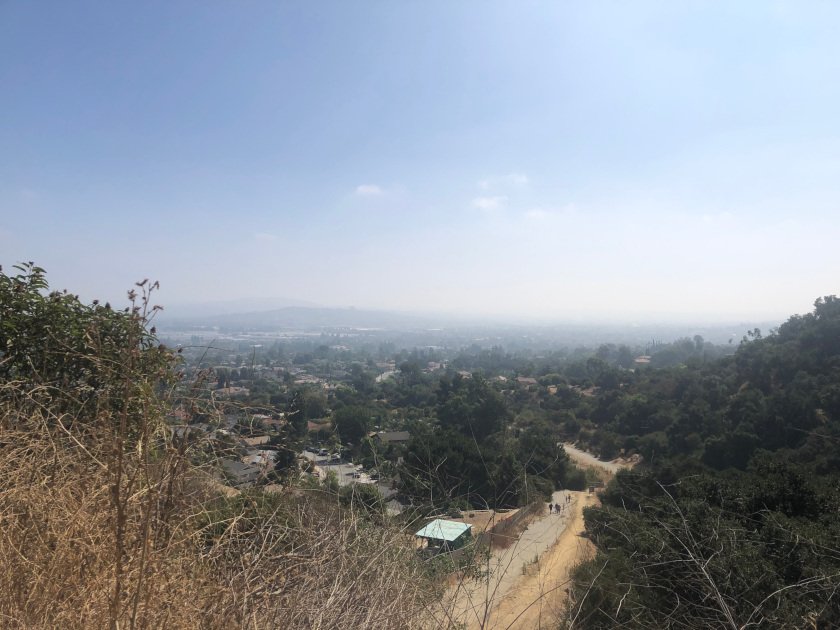 I could feel hopeless and depressed about how different life is these days, but I refuse. There's plenty to be hopeful about, even in these crazy times. Based on what I see out here in the big city, society is not collapsing. Here in L.A., most people are following common sense to stay healthy and stop the pandemic. I'm not seeing shortages of food or provisions when I order groceries from Instacart. And if you have the resources, you can get whatever you want delivered right to your door within a day.
The revolution is NOT being televised! The creativity I see here in the big city is helping people not just survive the pandemic, but thrive. Businesses are coming up with creative ways to grow, and people aren't just wallowing in fear and complaining. From pop-up restaurants to home delivery services, people are trying to make life better however they know how to do it.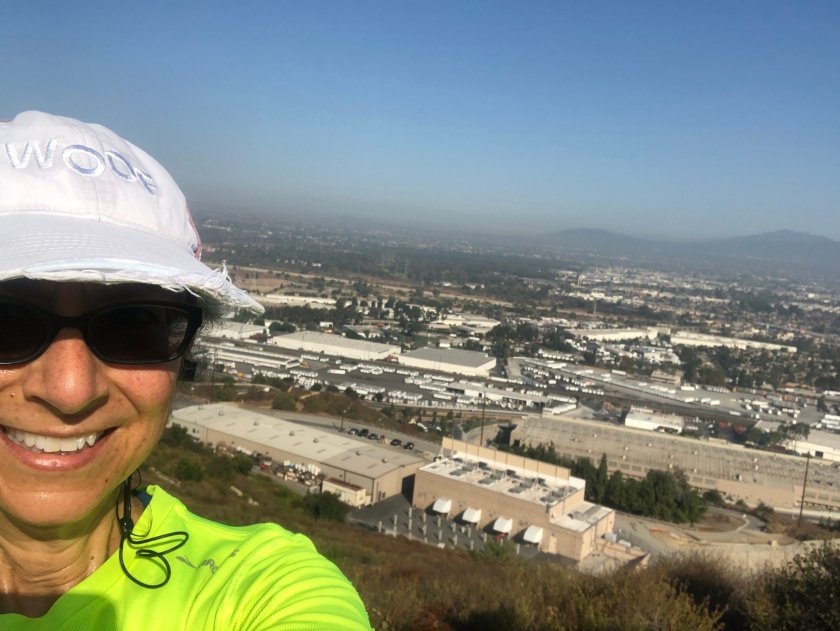 Sure, there are plenty of crappy situations and people are hurting like never before thanks to generations of bad government policies and poor leadership. But what I am seeing here in the real world is that human beings are more resilient than ever. Through the anxiety, the disparity and injustice, I see glimmers of hope for better days ahead.