Life has never been weirder now that the pandemic is the boss. But in my heart of hearts I know this situation will result in positive change. For instance, many employees are getting a taste of what it's like to work from home and call your own shots. I'm betting that for many of them, there's no going back to cubicle hell. That's why the timing for Adam Davidson's new book, The Passion Economy, is perfect. And if you stick around to the end of this book review, you can win a free copy!
Learn the rules of the Passion Economy for success in the post-pandemic age.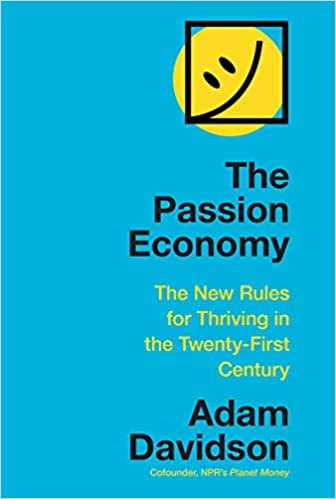 If you love National Public Radio like I do, Davidson's work will be familiar. He's the founder of the Planet Money segment and a terrific journalist who makes business and economics topics digestible for laypeople like us. In his new book, Davidson takes a deep dive into the future of entrepreneurship, small business and what it takes to survive in today's marketplace.
First, you'll learn the rules of the Passion Economy. Davidson outlines eight common sense rules for success. I was thrilled to see that his rules reflect exactly what Jim and I have been practicing since 2007. That's when we created our micro-niche Tripawds community for three-legged pets and their people. I loved how Davidson said, "you can never have too narrow of a niche." That's us!
"Pursue intimacy at scale."
Know what you love to do, and match it to the people who most want it. When you do, be responsive to your customer's changing needs. Our friends at Jewell Distillery are a perfect example of this responsiveness.
We just learned that Mike, the owner and serial entrepreneur, just started utilizing the alcohol byproducts of his distillery business to create WHO-approved hand sanitizer!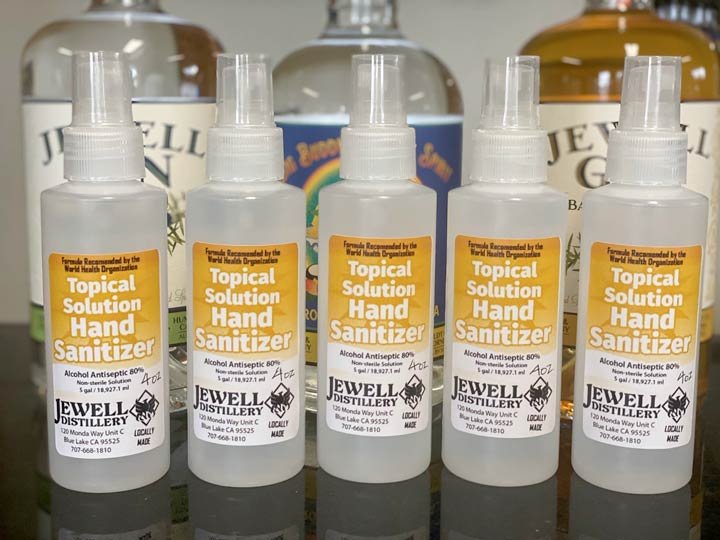 "Only create value that can't be easily copied."
Don't produce value at scale. Leave that for huge companies because only they can do it profitably. Instead, focus on a small, strongly opinionated customer base and produce things that are hard for other businesses to do.
"The price you charge should match the value you provide."
Don't copy other companies' prices. Your products and especially your services are as unique as your customers. Pricing must be as continually shifting and changing as your customers' needs.
"Fewer passionate customers are better than a lot of indifferent ones."
Drop the deadbeats, energy vampires and time sucks. Your time is best spent on things that add the most value for customers who clearly recognize that value.
"Passion is a story."
Your story is your brand, and if you tell it well, you'll create a tribe of profitable Zombie Loyalists who buy your product and freely let others know all about you.
"Technology should always support your business, not drive it."
Use big technology like Amazon to reach your customers, but if those customers can't distinguish between you and a larger competitor, switch gears. Create new products more closely tailored to their needs that help you stand out.
"Know what business you're in (and it's probably not what you think)."
Focus on the core value you deliver as a company. Don't rely on the package in which it gets delivered. This will allow you the freedom to create new packages and types of deliveries faster than big business.
This rule rang true for us. For example, Jim and I always thought our Tripawds community would revolve around our Discussion Forums. That's where our real value is located. But when social media exploded, members flocked to it. We resisted this delivery method at first, but now we embrace the Tripawds Facebook page and Instagram channel. It allows us to share information and products with a wider audience of current and former Tripawds parents, while driving them back to the Forums where our real value is located.
"Never be in the commodity business, even if you sell what other people consider a commodity."
Products that are easily replicated by another business are considered commodities, like coffee. Only huge mega-companies like Starbucks have the tools to package and sell it on a large scale and be profitable. But a passion business that wraps value around that commodity on a smaller, more intimate scale can be successful.
One of the best examples of selling value with a side of coffee is Overland Coffee. We met them at a Colorado Overlander Rally and loved their passion for a great cuppa joe in the outback.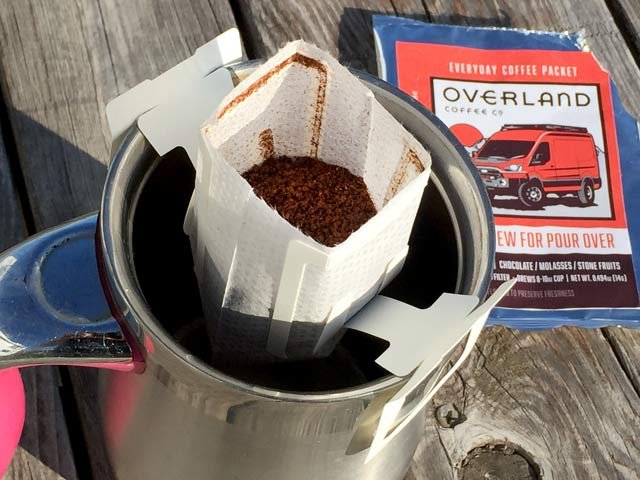 These are the basics of creating a successful business in the Passion Economy. But the best way to learn how to engage them is to study these concepts in action.
Read the rest of the book for inspiring examples of entrepreneurs who have followed these rules and carved out successful niches in their respective industries. Davidson interviewed dozens, from the General Pencil Company that took on Chinese competitors by honing in on the perfect audience of writing implements consumers, to the upscale boutique OCHO Candy company dedicated to reaching consumers in every socioeconomic level. Their stories show that anyone with the drive and the imagination can succeed in this new economy.
Follow the post-pandemic roadmap to success.
I'm not kidding when I say that this is a huge book and a long read. But whether you're a W2 worker or a 1099 earner, if you're trying to figure out "What's next?" The Passion Economy is a must-read.
"The opportunity exists right now for each of us to create the lives we want. We have tools, right now, that no human beings had before. We can use the very forces that upended the widget economy to thrive in the Passion Economy. We can use the full suite of technology–the Internet, artificial intelligence, robotics–and the increase in global trade to create special products and services and to find those people, spread thinly around the globe, who most want what we have to offer. Our work lives and our deepest passions can merge, happily, in ways that make us better off financially and personally."
Win a Free Copy of The Passion Economy!
I was lucky enough to get my hands on two press copies of this hardback book. And now one of them can be yours. The first two people to buy our Income Anywhere! e-book will each get a free copy of The Passion Economy. Be sure to scroll down the Income Anywhere info page for a coupon that lets you have it for just $4.95.