The world is overwhelmed with news about the Coronavirus. And I recently wrote about how COVID-19 changed our travel plans for the summer. So for this Phriday Photos collection, I figured I'd find some relevant pics to share from our 13± years on the road. After all, we've already created a crisis tag, considering there is no knowing how long this current one may go on – or what may come next.
Thankfully, our full-time RVing photo galleries are not filled with photos found when searching for "virus". Not even "sick" returned any results. Unfortunately, we do have our first upload with the keyword COVID…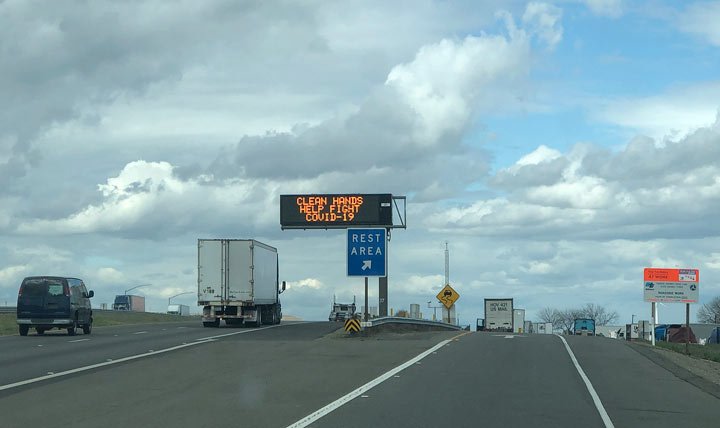 But after 12+ years of taking photos all over this country, certainly I could find something more. So I started with "crisis" and found this Golden Gate Bridge jumper crisis hotline phone photo from way back in 2008.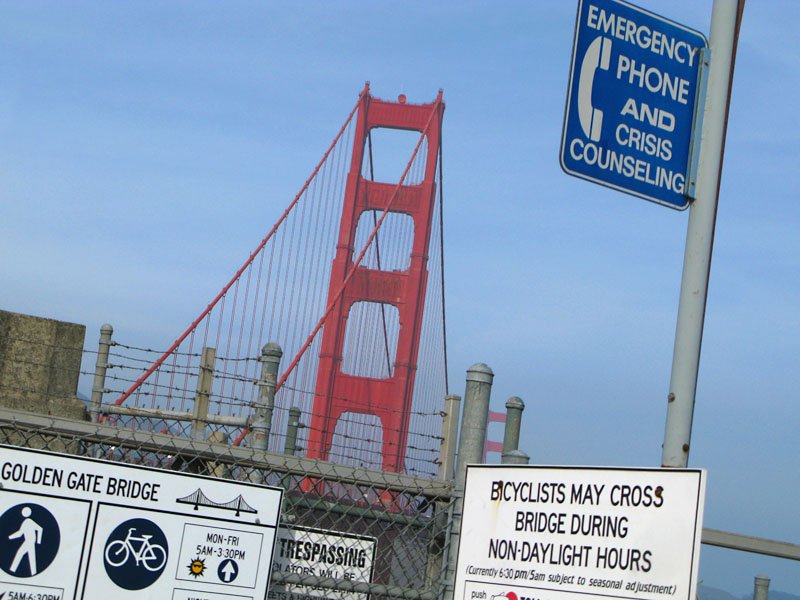 An image that did come up for "flu" was this Fort Collins fairy playing flute from 2011.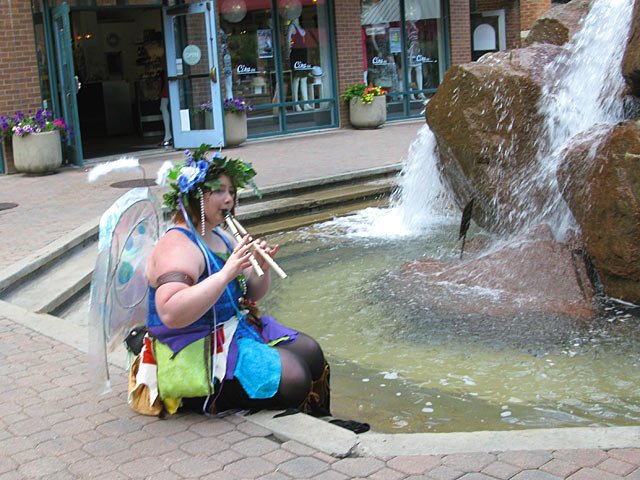 Another was of the rugged coastline at confluence of Columbia River.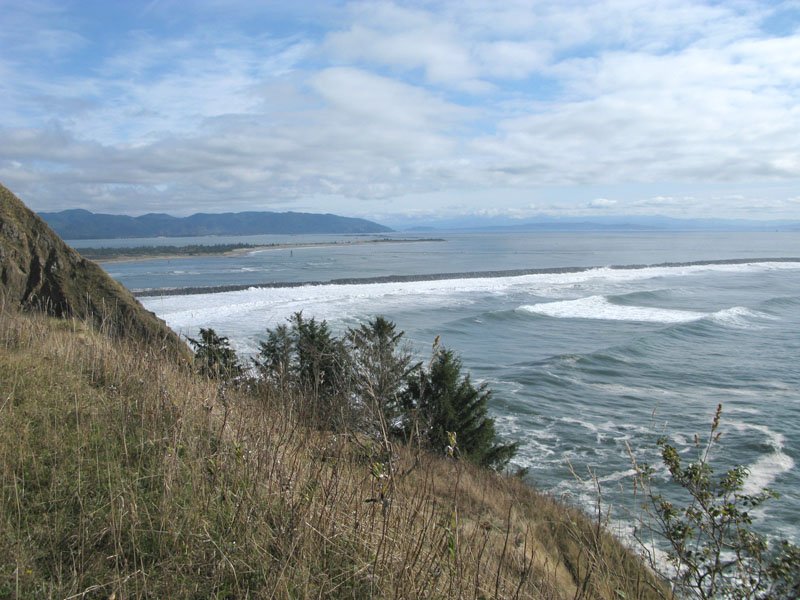 We have had a few emergencies on the road over the years, but the only photo found in our galleries for "emergency" was this emergency pit stop for the Team Agreda mobile HQ in December, 2011.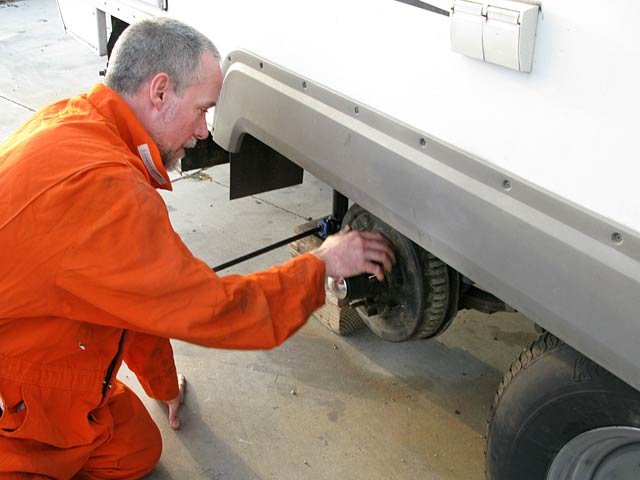 Checking our full-time RV travel maps, I recall now that was somewhere we pulled off the highway in Palm Springs after hearing a metallic scraping sound. A hub cap had broken loose and was caught inside the wheel. Gotta love those simple fixes!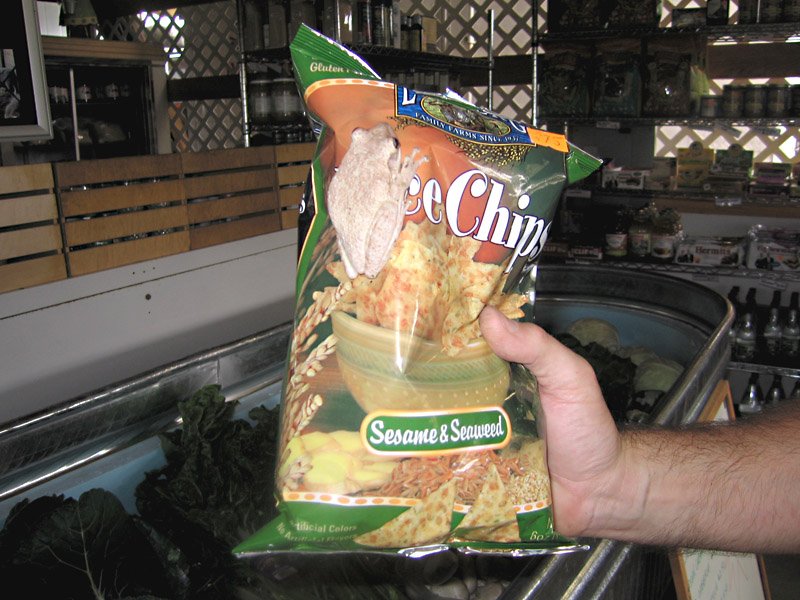 What with all the "panic" going on, I did find this tree frog on a bag of organic chips from our workamping job on the organic farm at White Rabbit Acres – with the caption: Don't panic. It's organic!
So I searched for "mask"…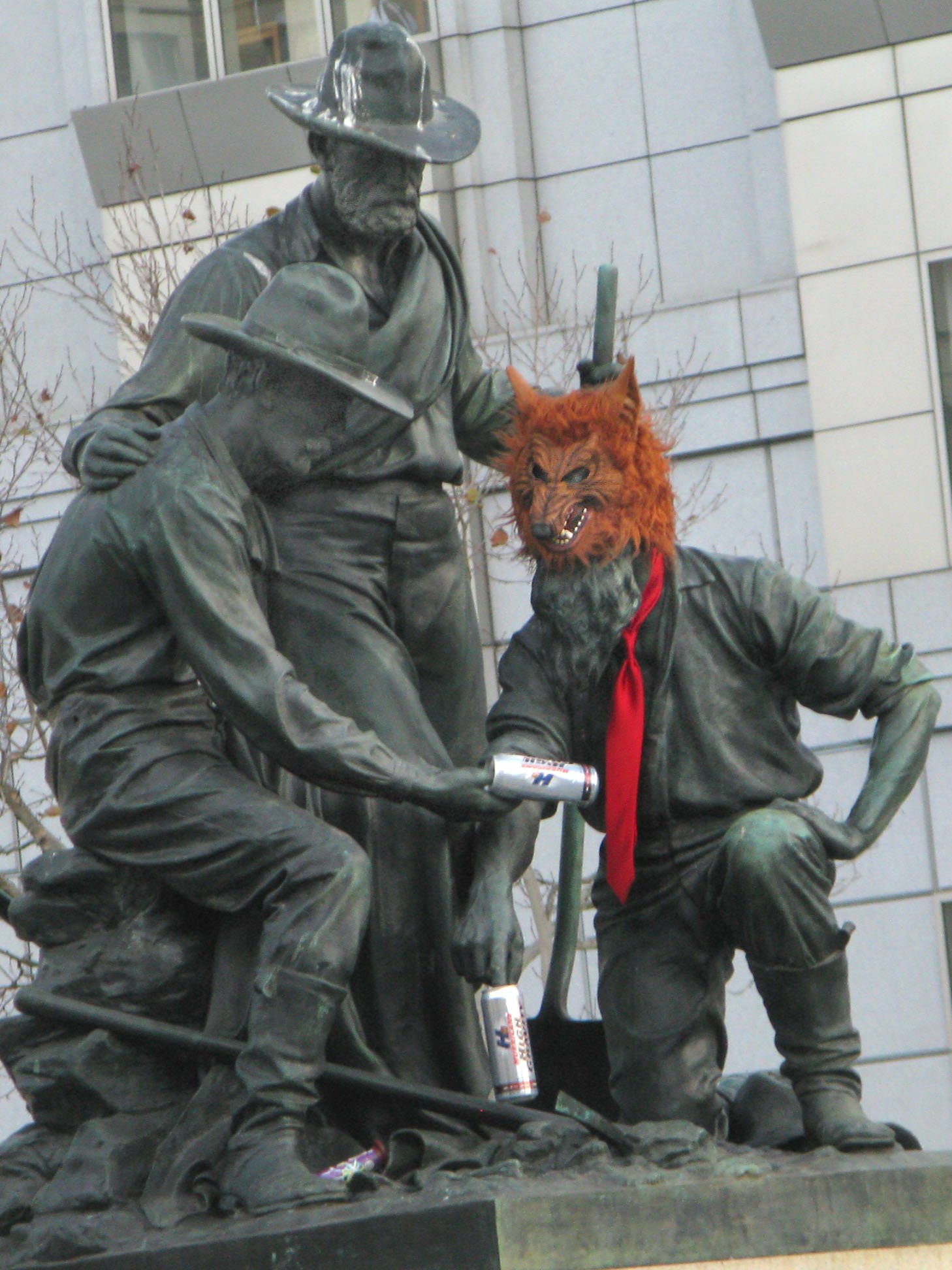 Once again, I was whisked away by the Wayback Machine to our 2008 San Francisco visit when we saw someone had masked the Civic Center statue. Oh, and there are these few freaky zombies…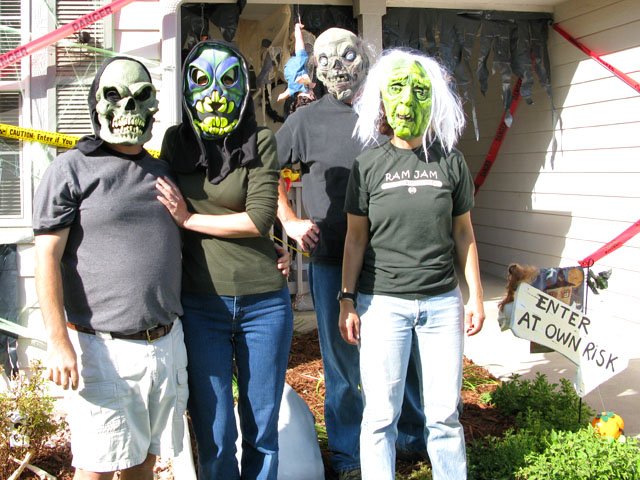 Thankfully, we have never had any use for N-95 masks! Not yet, anyway…
Until next time – there is another rather random collection of phun photos for this Friday.