Whenever we attend SEMA, we are always on the lookout for new products for full-time RVers, anyone who hauls a trailer, and the overlander adventure travel community. One more item we discovered this year, is new from Curt – a leader in the trailer hitch and hauling industry for more than 25 years.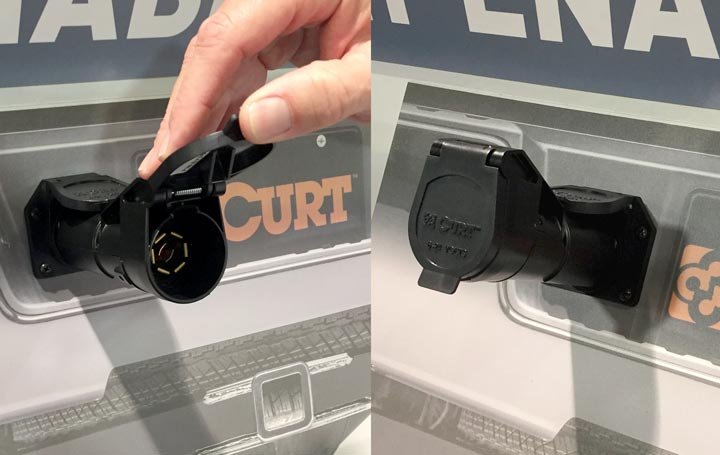 Having hauled a fifth wheel for more than a dozen years now, I am also always on the lookout for the latest in brake controller technology. And honestly, I haven't noticed anything new out there for years. Then at SEMA 2019, I discovered the CURT 51180 Bluetooth-Enabled Electric Trailer Brake Controller.
Now, I am also an early adopter of new technology. After all, we are user number one on the InstaSat network with our RVDataSat 840 satellite internet dish. But I always like to do my homework, and I'm a firm believer that if it ain't broke, don't fix it! Considering our brake controller is so vital to keeping our home – and us – safe on the road, I was leery of putting my trust in an app for stopping us safely. Since the new Echo Brake controller was not yet available when we visited the Curt booth, I do not have one to review for you here. And honestly, now I'm still considering it, because it is not the app that does the work.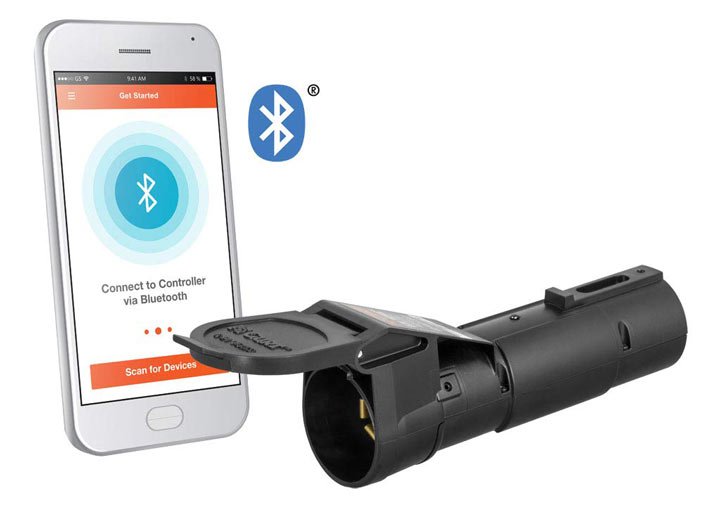 What do you think? Upon further investigation, now that the Curt Bluetooth Enabled Trailer Brake Controller is shipping, I'm seriously considering a more in depth review for you here. That would only entail disconnecting our Tekonsha P3 brake controller, and plugging the Curt Echo into our 7-pin trailer cord outlet.
Yeah, that's right. This new brake controller is not another gadget attached to your dash. The Curt Echo is a self-contained device that plugs into the trailer cord receptacle on your truck. It's basically an adapter, you then plug your trailer into the Curt controller.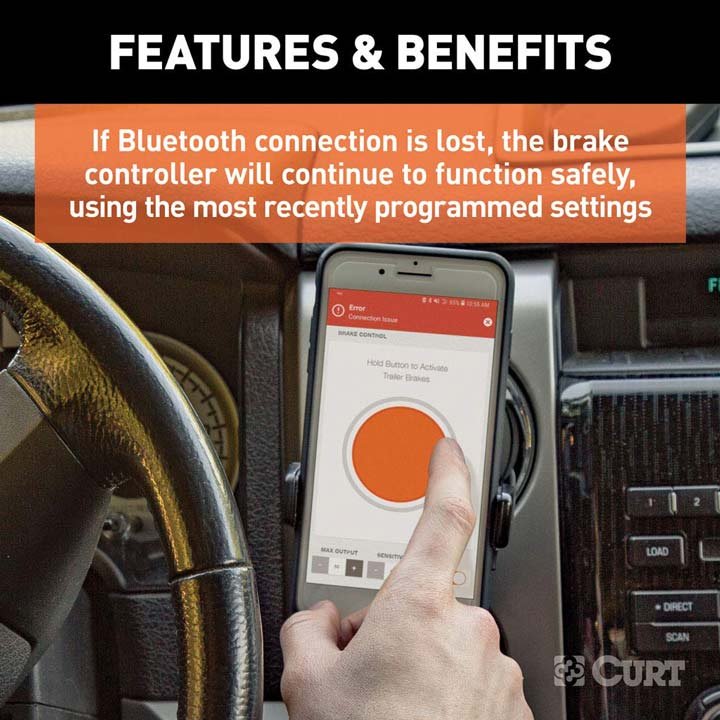 My initial reluctency was having to use the Curt mobile phone app to manage the controller settings, or control the manual override. I like having quick access to the controller under my dash. That makes it easy to test the trailer brakes whenever we hitch up. But I always have my phone with me when we leave, so that's no big deal, eh?
I'd love to hear your feedback. Would you use a bluetooth-enabled trailer brake controller? While I research the matter further, here are a few features and benefits I've discovered about the Curt Echo controller…
CURT 51180 Echo Bluetooth Brake Controller
The smart phone ready Echo brake controller uses Bluetooth technology, wirelessly connecting to your Apple or Android smartphone, turning it into a brake controller interface with the Smart Control app. If Bluetooth connection is lost, the brake controller will still continue to function safely, using the most recently programmed settings. That is a good thing.
Installing the Curt Echo brake controller is as easy as plugging in a 7-way trailer wiring connector. It requires no tools, no extra wires and no hardware – and there is no need to attach another device to your dash. Just plug it in, open the app and you're ready to start towing. If I was getting a new trailer in a truck without a controller, I would definitely consider this!
The Curt Echo does store multiple vehicle-trailer profiles, which is great for multi-vehicle owners and those who haul different trailers. It also maintains responsive trailer braking, even when your smartphone screen is locked.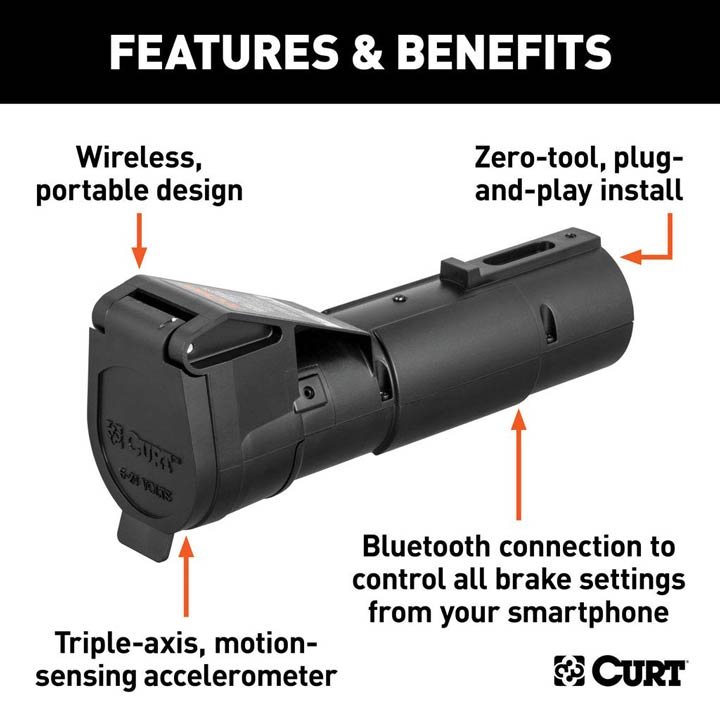 The Echo electric trailer brake controller uses a triple-axis accelerometer to provide smooth, safe braking. It detects motion on three planes, so it doesn't matter if you're going up or down a hill.
This trailer brake controller can be easily transferred between vehicles to use with different trailer set-ups. It works on virtually any trailer with 1 to 2 axles (2 to 4 brakes). And, it is compatible with electric over hydraulic trailer brakes which is a must for us.
So, what do you think? Shall we review this new (and improved?) trailer brake controller technology? Have you tried the Curt Echo Bluetooth Enabled Brake Controller yet? Inquiring minds want to know…