One of the coolest things we saw at SEMA this year – aside from all the sweet rides and custom builds – was the CIC PowerBox portable utility system. Basically, this is a custom truck toolbox built out with air, electric, and jump-start capabilities using a robust battery bank that charges while you drive.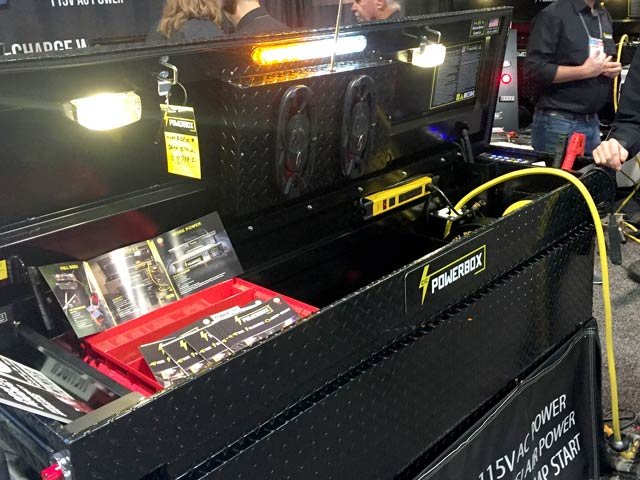 Rene wrote about the product in detail for her The Full Timing Nomad column at RV Life. To get all the specs, speeds, and feeds, check that out at:
I will share with you this quick video I made at the PowerBox booth, where they rather quickly described everything these cool boxes do – like start your truck, air up your tires, and run all your power tools, anywhere.
I especially liked the PowerGrid unit. This box offers 30 and 50 Amp power hookups for your RV or trailer, anywhere – without the need for any generator. It also includes a 125 PSI air compressor, up to 2100 cranking amps of jump-start power and charges up on the go.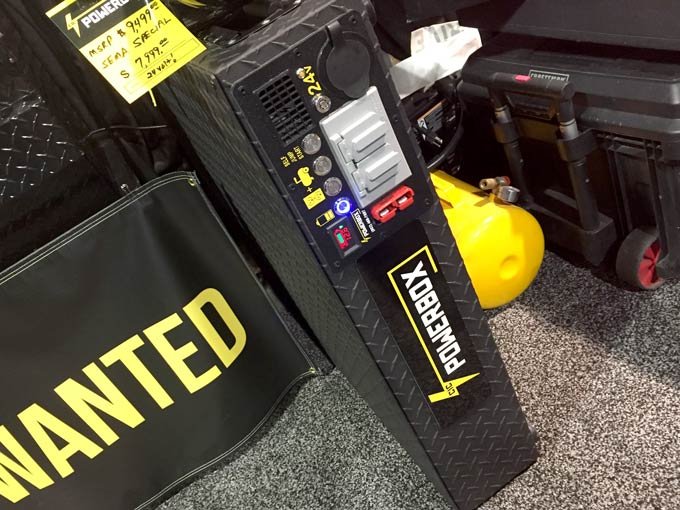 Sure, these PowerBoxes may be primarily designed for contractors, ranchers, or the handymen and women out there who need to run power tools way off the grid. But they'd come in seriously handy for extreme tailgaters, and boondockers who prefer the comforts of plugging into an electrical pedestal – in the middle of nowhere.