RV life has many pleasures that cannot be replicated in the default lifestyle. And sometimes, I'll admit that the reverse is true. My family's annual tamalada is one not so RV-friendly holiday tradition.
A Not So RV-Friendly Holiday Tradition That Starts in the Kitchen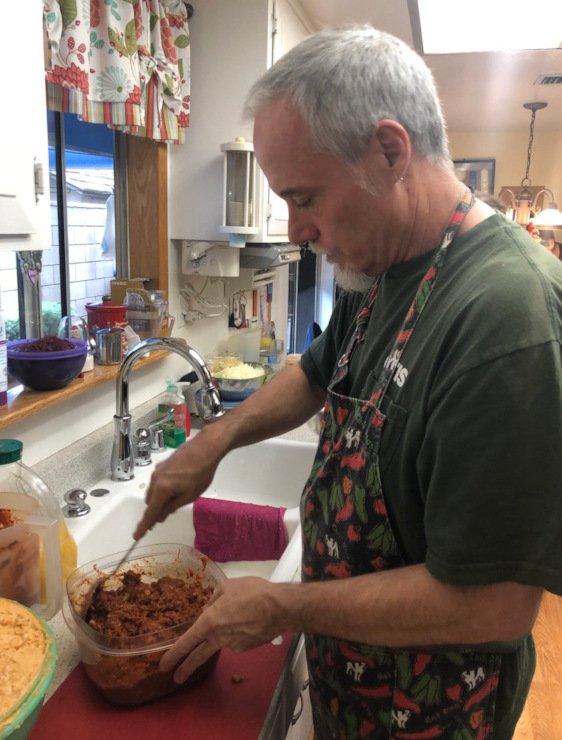 There are just some things that don't work well in a home on wheels, like my family's holiday tradition, the tamalada. Jim and I did make them in our RV once, but never on this scale.
Last week we gathered to make dozens of tamales. My family has always made red meat (rojo tamales) along with green chile cheese (Tamales de Queso con Rajas).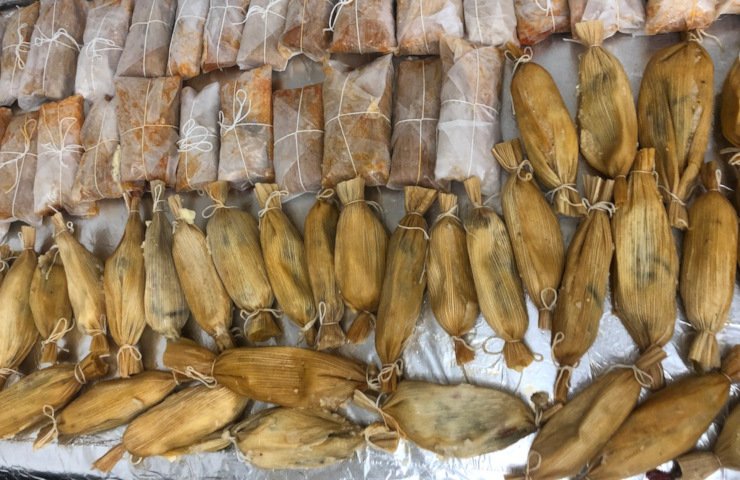 I haven't eaten red meat tamales since I became vegetarian in 1989. But this year was different.
See, Jim and I have been playing around with jackfruit as a meat substitute. The exotic Asian fruit makes a great carne asada or pulled pork filling. So this year I thought, "Why not jackfruit tamales?!"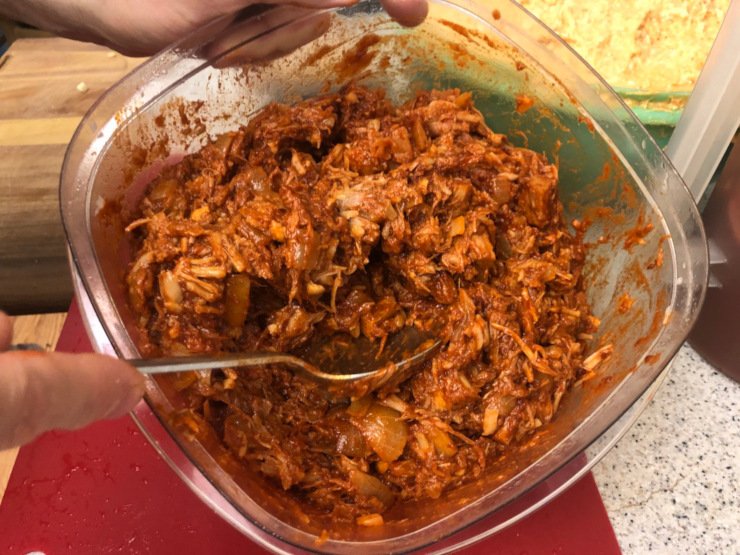 We followed a basic carne asada de jackfruit recipe for the filling.
Then stirred my family's homemade red tamales sauce into the jackfruit. You'd hardly know that it wasn't "real" meat just by looking at it!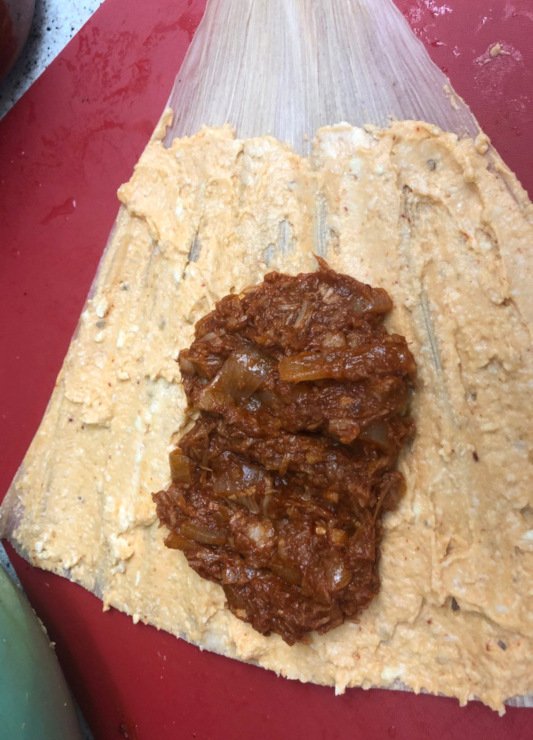 The filling got spooned into the corn masa smothered corn husks. No, the masa we used wasn't vegan. In fact, it's got tons of lard. That's just the way it is in my family. Anything less is sacrelig. I'm going to look the other way this time, but in the future I may commit heresy and make it with vegetable shortening.
The tamales got wrapped with an outer paper layer to keep them nice and neat. We stacked them into the tamale pot, then steamed them for a few hours like usual.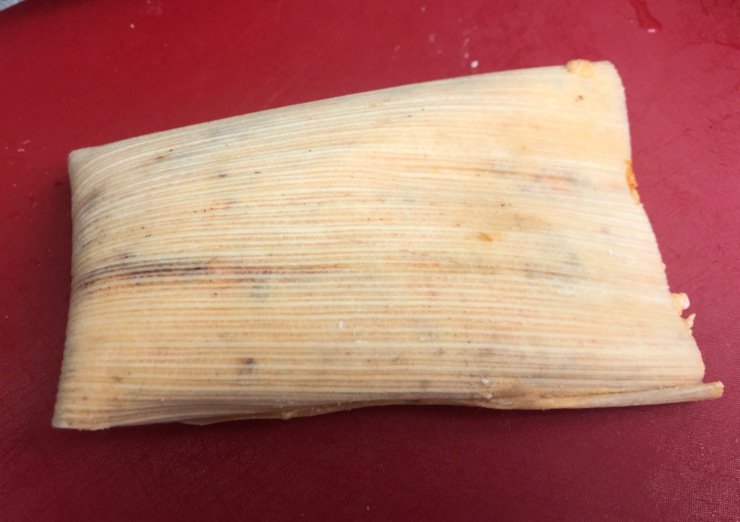 We took them out and just had to test one to make sure they were cooked. They were, and oh man, are they good!
The tamales have been in the freezer since last week. We'll take them out on Christmas eve and chow down.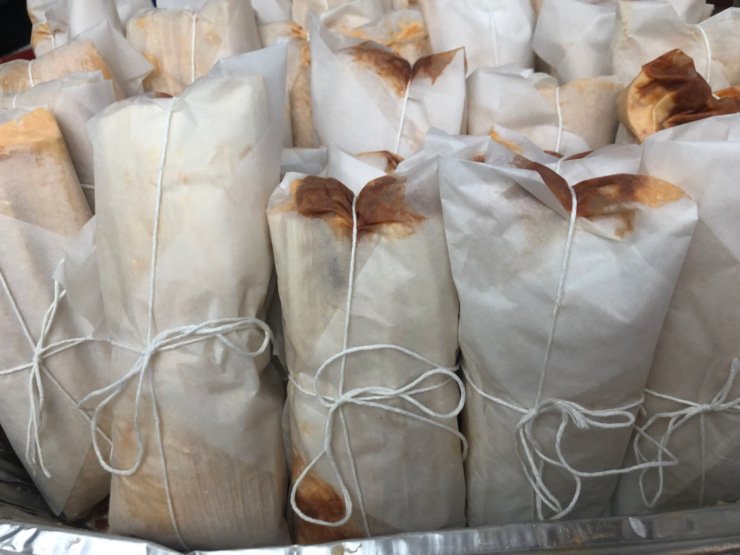 And that's the best Christmas present ever for two people who live in a tiny house that's not so RV-friendly for making Christmas tamales!
We hope you and your loved ones are having a beautiful holiday season. Cheers to all of the abundance surrounding each and every one of us. How very fortunate we are.