Chills ran down my spine when the Texas boondocking murders story made headlines earlier this month. My mind raced with memories of all the questionable places where Jim and I have camped.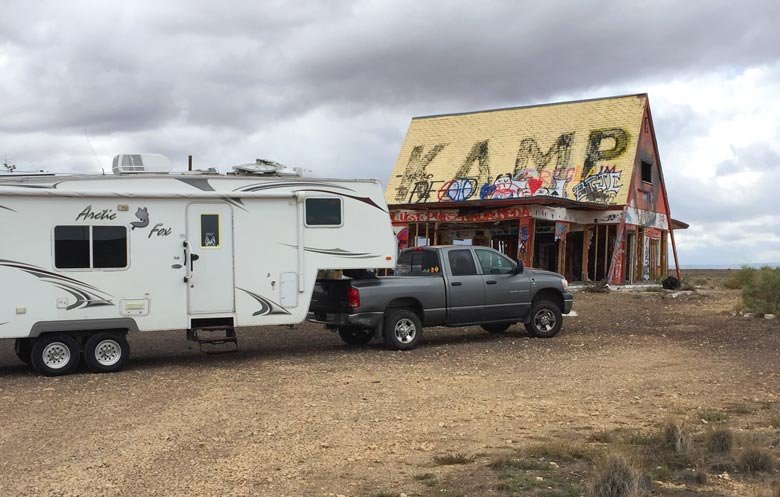 James and Michelle Butler's sad endings could have easily happened to us, or any of my RVing friends who prefer a free place to camp overnight. We pick free campsites with help from different websites or the Escapees Days End Directory. Each time we rely on other RVers opinions of the surroundings. Sometimes staying at a noted gritty little overnight spot is worth it. In rare cases like the Butlers', it wasn't.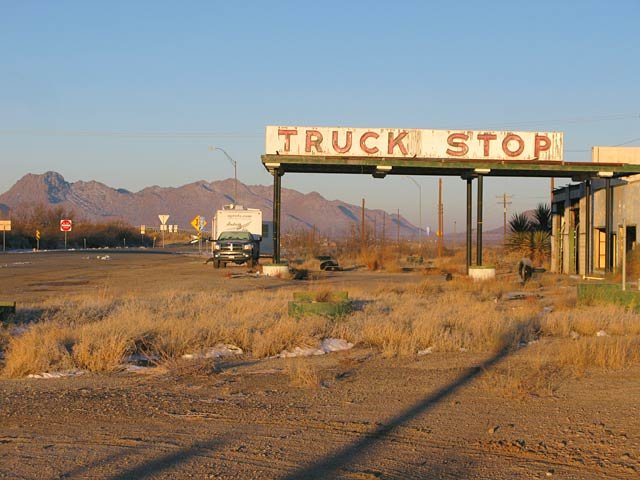 If the Butlers had known that five people have recently disappeared from the Corpus Christi beach where they set up camp, they probably wouldn't have stayed. He was ex-military, and likely smart enough to know to avoid questionable spots. Maybe he was also more paranoid than me and Jim. After all, we've stayed in sketchy places like creepy Two Guns and many WalMart parking lots that people with more common sense whould have avoided.
Why do Jim and I tread into areas that would turn off most other RVers? Why do we rely on gut intuition and stay? Because we really want to trust others. Because of all the stories from other travelers who told us they had amazing experiences wherever they roamed, all because they trusted strangers.
We feel also like twelve years on the road has given us the street smarts to know which places to avoid altogether and who to walk away from.
But now I'm wondering if we are too trusting.
Within the last six months, at least four RVers / travelers have been murdered while doing what they love most. Earlier this summer it happened on the Alaska Highway. A young vandwelling couple was randomly murdered while staying in the same kind of roadside pullout Jim and I utilized last summer.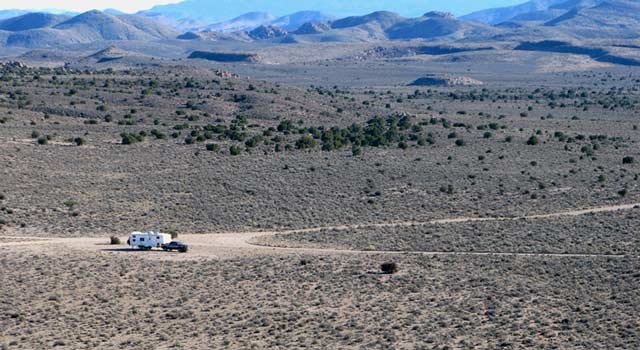 And now, the Butler's murder case has got me thinking. The cruel act was so brazen, it's hard to believe the two suspects had enough wherewithal to casually cross the Mexican border with their victims' home and three cats. But they did. Clearly, it's easy to misunderestimate the inner workings of deranged lunatics.
Maybe we put too much faith in humanity. The Texas boondocking murders might change that somewhat. For as much as I want to walk the talk of this verse we taped to the inside of our bathroom medicine cabinet, I'm having a hard time believing it when I think of that couple's sad ending:
Presume innocence of each piece of life, at least until you know better,
And the joy of a loving community will be yours.
There's such fine line between watching your back and falling into a trap of paranoia and distrust. I know that where you stand on that line determines how much you are able to enjoy a freewheelin' full-timing lifestyle. The more paranoid you are, the less you're willing to put yourself out there. That's not us, and I hope it never will be.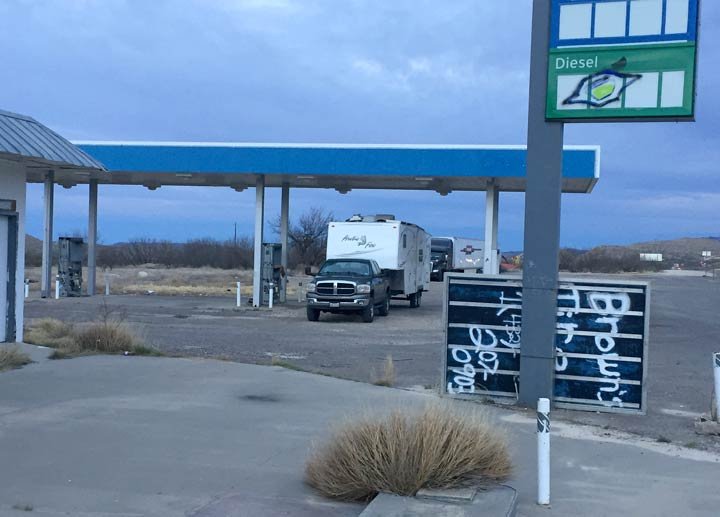 Although Jim and I aren't ready for the predictable and boring routines most snowbirds follow, nor are we ready to start packing heat, I also know that these murders have emotionally impacted my enjoyment of going off the beaten path. The next time we entertain the thought of staying at some abandoned gas station, truck stop or even out in the middle of the Nevada desert, the tragic story of the Texas boondocking murders will be top of mind.