While in Vegas for Halloween this year, Rene and I returned to the madness that is the annual SEMA Show at the Las Vegas Convention Center. As usual, we returned with hundreds of photos and all sorts of stuff to write about.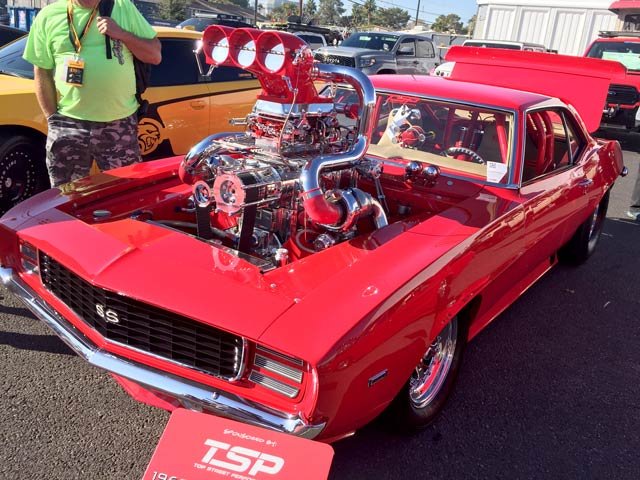 While we weed through it all, prepare the pics, and decide what to feature first, enjoy this quick video compilation with highlights from the show.
Of course, SEMA is all bout the cars, the latest gadgets and newest technologies in the specialty equipment manufacturing industry. But we are mainly interested in any news about hitches, hauling, and four wheel drive adventure vehicles.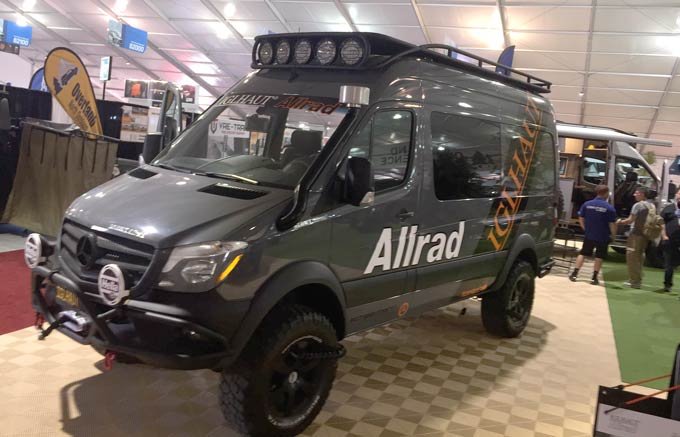 This year, SEMA created a whole new section to focus on the latter. They moved the Overland Experience outside to a tent of its own.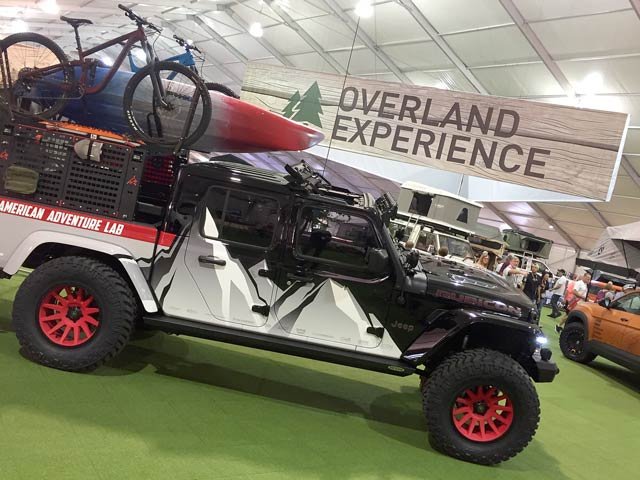 Well, it wasn't the only thing in the tent, as you will see in upcoming blog posts. For now, you get more overlander porn – like this beauty left half dirty to show it actually gets used!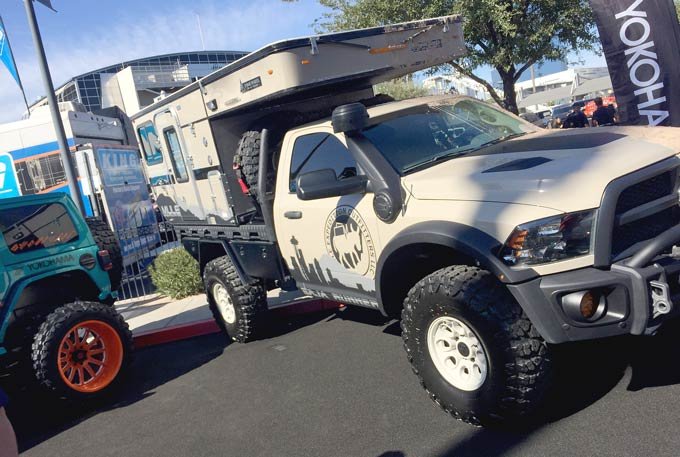 Hopefully this new attraction at SEMA will attract many more overlanders and much more equipment for outdoor enthusiasts. Maybe this all-electric ATV will catch on and start a new craze for clean fun…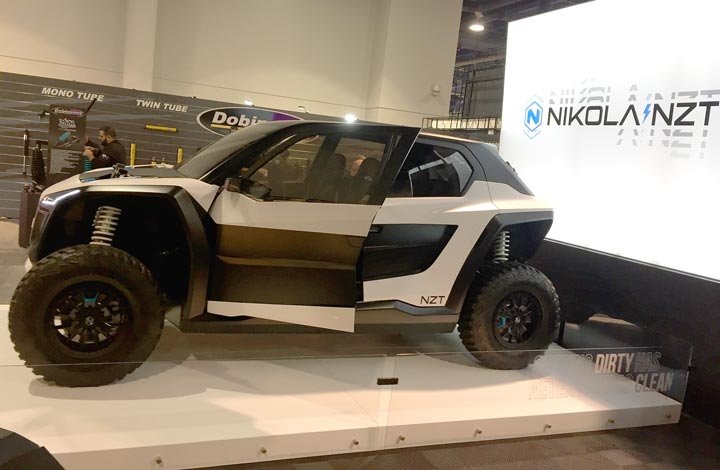 Personally, I most enjoy admiring the artistry and design that goes into most of the major builds…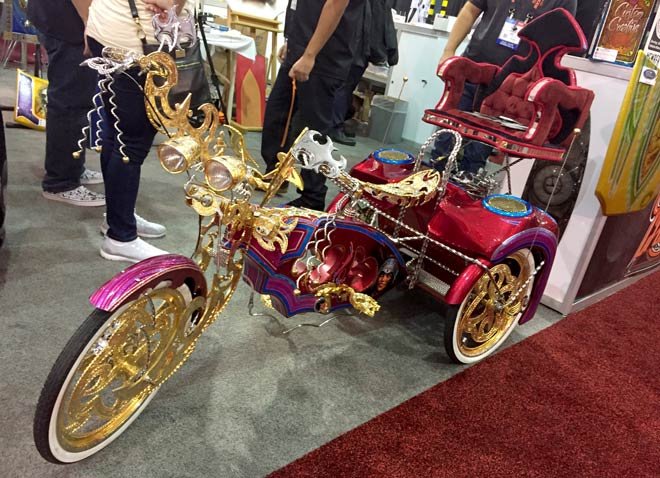 And many not so big.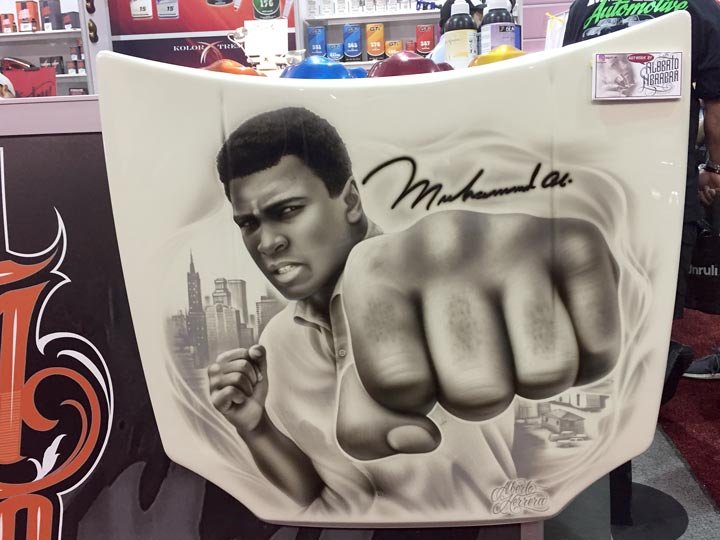 "The man who has no imagination has no wings."
~Mohammad Ali