Halloween, Lost Vegas Style
The Lost Vegas exhibition at the Neon Museum was indeed a major highlight from our almost annual Fremont Street Experience. And then of course, there was Halloween. For 30+ years running, I have worn the same costume become the same character for Halloween. This year, when I heard we were meeting old friends for our stroll down Fremont Street, I suggested we all go as a Toga Party. Then it got really cold!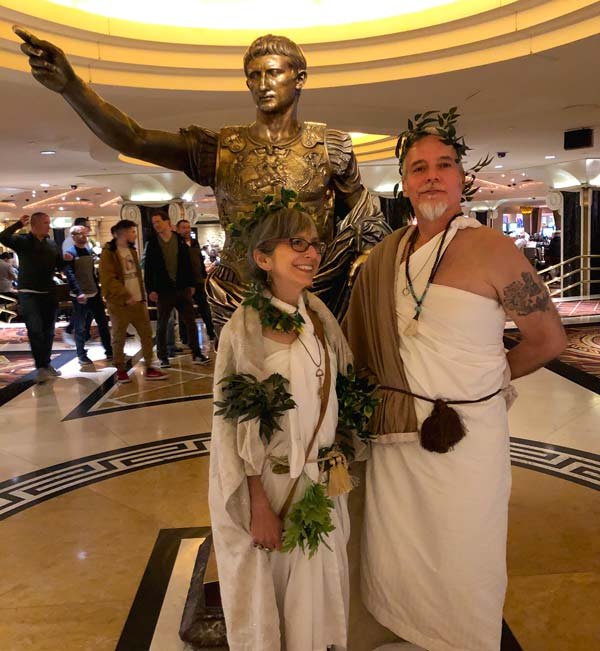 But we pulled it off. Not the toga, it was too cold for that. But we were a hit with many fellow tricksters and treaters. Of course, dressed in our garb, we had to hit Caesar's for the obligatory photo-op.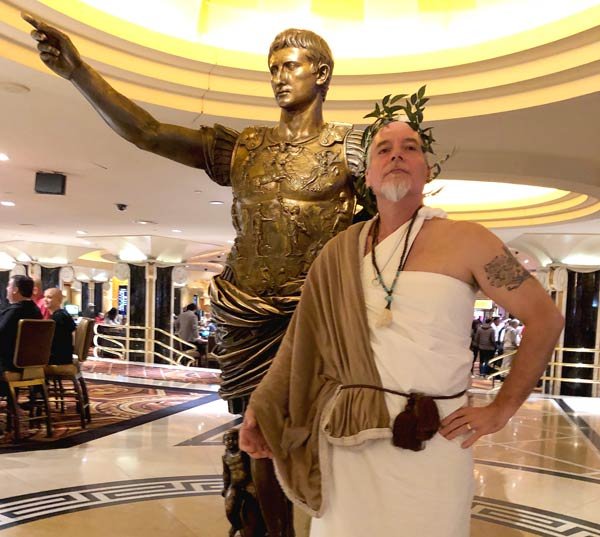 But not before we saw one of our favorite Vegas performers – Joey Ugarte and the Jazz Vibrations.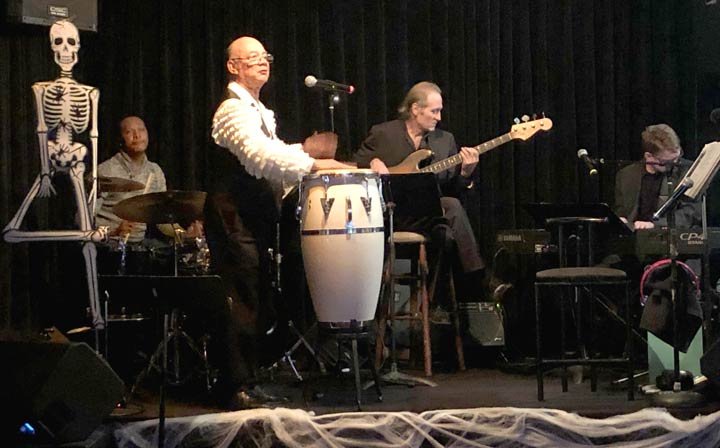 It's always fun seeing Joey, especially seeing his eyes light up as he remembers us and greets us with open arms.
I miss walking to see him at El Cortez, but almost as fun this year was watching the dancers enjoy themselves on the much larger dance floor in the Piaza Lounge.
Joey put on a great show in the Tuscany Lounge, but it wasn't quite the same without the incomparable Miss Rita Lim. Luckily, Rita was performing in the same room a few nights later.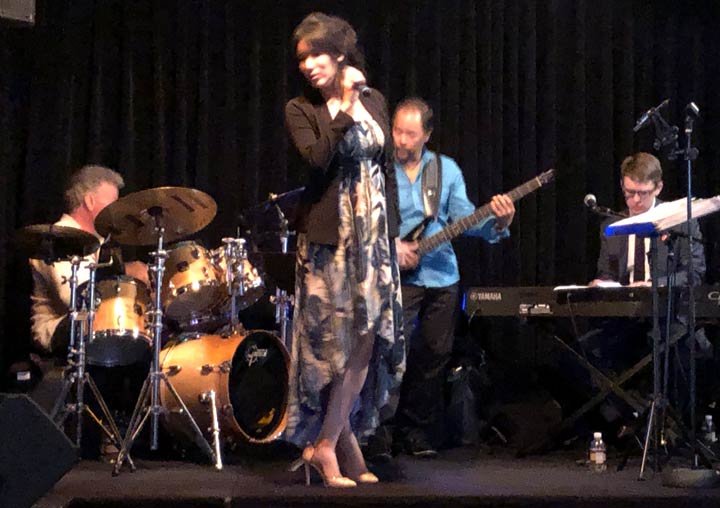 Later that night though, much later…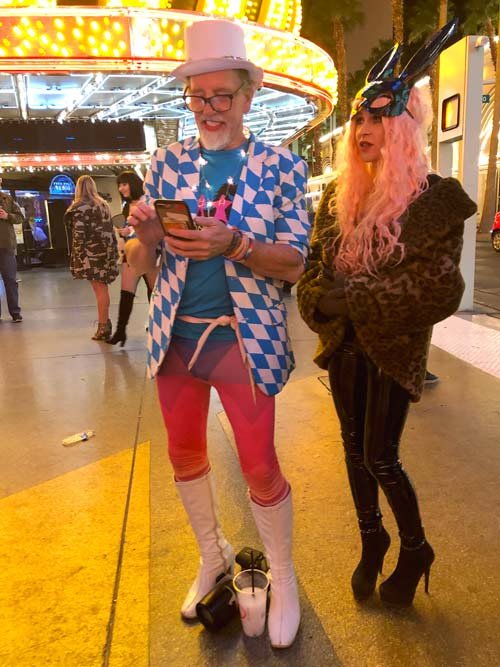 We hit Fremont Street for a quick walk to gawk at all the revelers, and fellow freaks.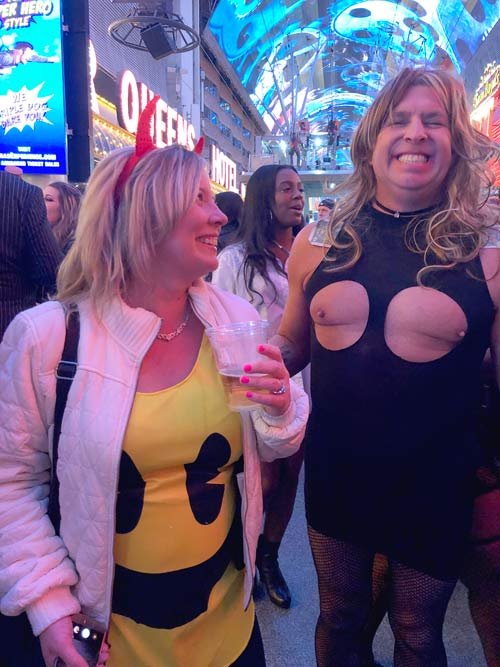 Some time after midnight, the curtain set on my 53rd Hallowed Celebration in the town that never sleeps.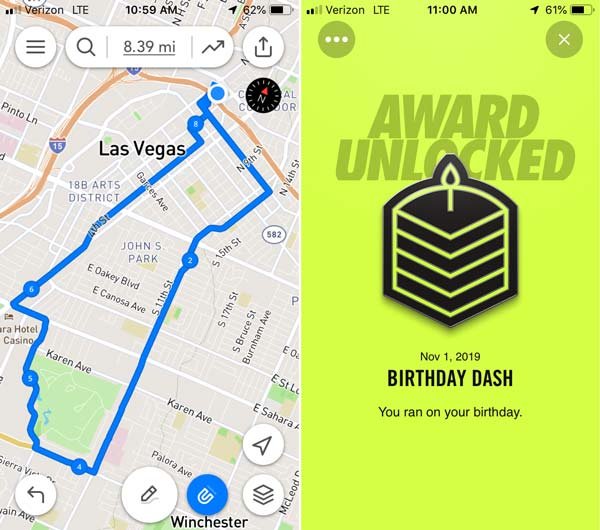 Until I awoke and went running among the remaining zombies walking the streets for my actual birthday, on All Saints Day.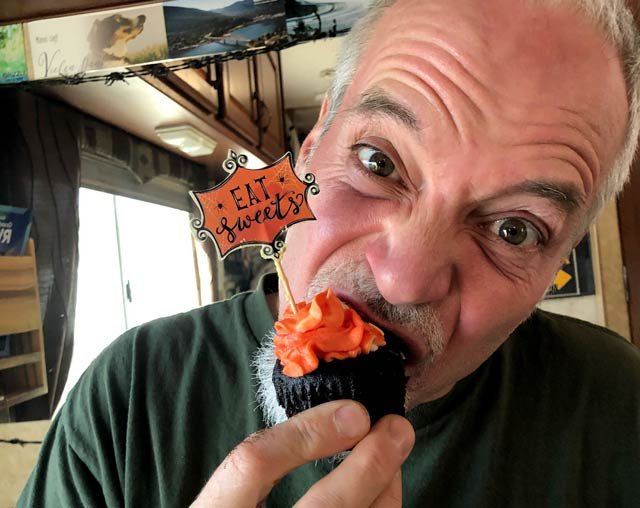 Rene even treated me to a special cupcake for breakfast. Especially special, considering it was gluten free.
Our Vegas Experience is now complete, for one more year. Maybe more…