OOPS! 😮 I missed my normally scheduled blog post this week. Sorry 'bout that, for all of you who were wondering what happened…I'm sure there are many of you keeping track. 🙂
Well, this happened: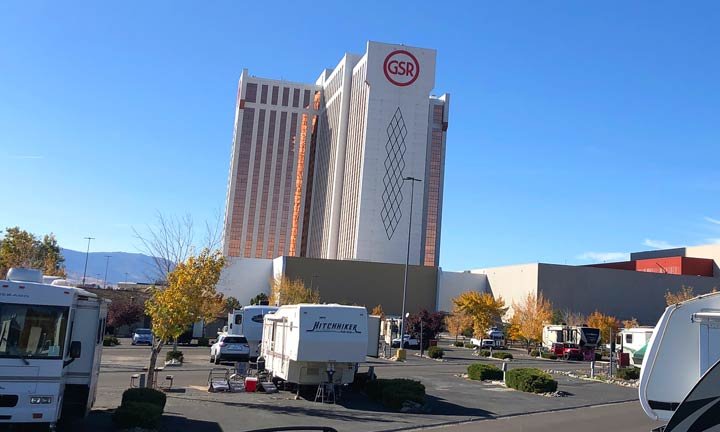 That's the view from our current home at the Grand Sierra Resort RV park in Reno, Nevada.
And that is why I missed my Wednesday blog post. We've been a bit busy attending the Wild West Veterinary Conference, being held at the GSR this week.
Rene calls it the German Shepherd Resort, since Tripawds spokesdawg Wyatt Ray made his grand appearance getting lots of love in the exhibit hall.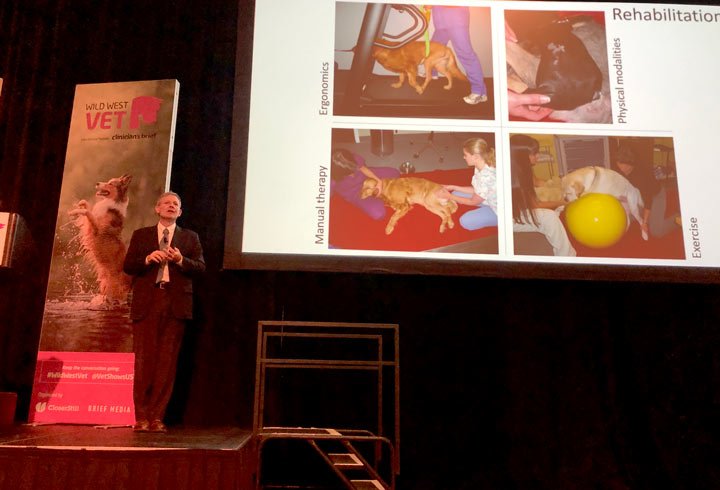 She has been very busy attending seminars, gathering all sorts of fascinating content for the Tripawds Blogs – from post-operative coagulation and the importance of canine rehabilitation, to the benefits of CBD for pets and how to ensure you know what you're getting in cannabis supplements.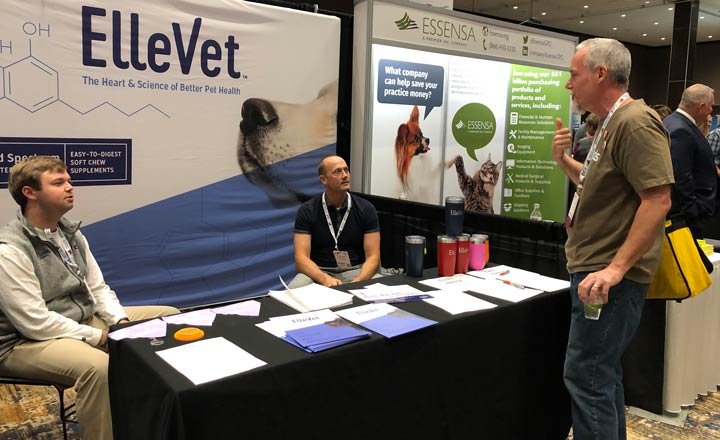 Meanwhile, I've been doing plenty of recon to determine if the Tripawds Foundation will get a booth next year, while grilling exhibitors about the best products Tripawds News readers need to know about. Oh, and pitching our new book to anyone who will listen.
Now, we're rushing off to a networking reception with veterinary technicians where we will likely end up discussing topics anyone else would likely consider disgusting.
We'll get back to our normally scheduled schedule soon…I promise! But then, we're heading to Vegas next week for Halloween and SEMA, so we'll see…