We just hit a passed a major mileage milestone with our Dodge Ram 2500, which we purchased in 2006 as we were preparing to hit the road full-time with our first fifth wheel trailer. Yes, we still roll in the same rig we got when we started full-timing 12± years ago.
Driving across Nevada, I urged Rene to get her camera ready. "Just a few more miles!" I wasn't going to miss this one. Then, as we approached the exit for Fernley, this happened…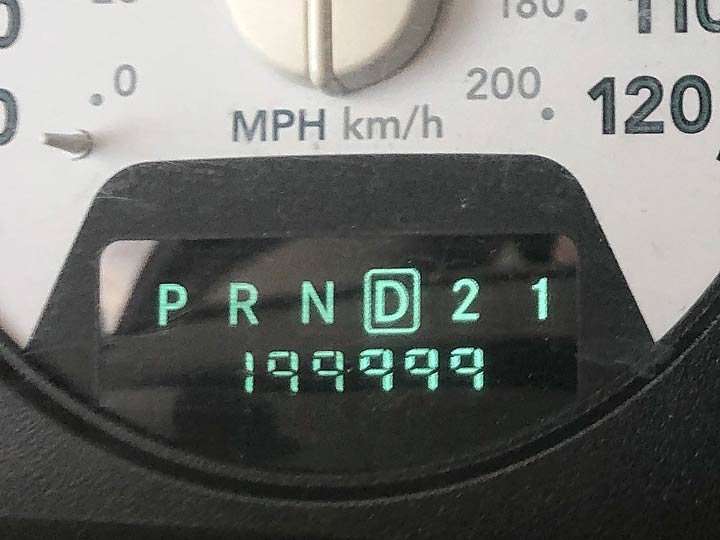 I suppose it could have happened anywhere, but we both found it funny that we turned 200,000 immediately after exiting in the town where Rene did her time working for the Great Satan. Ah, the not so fond memories…But I wasn't about to miss this!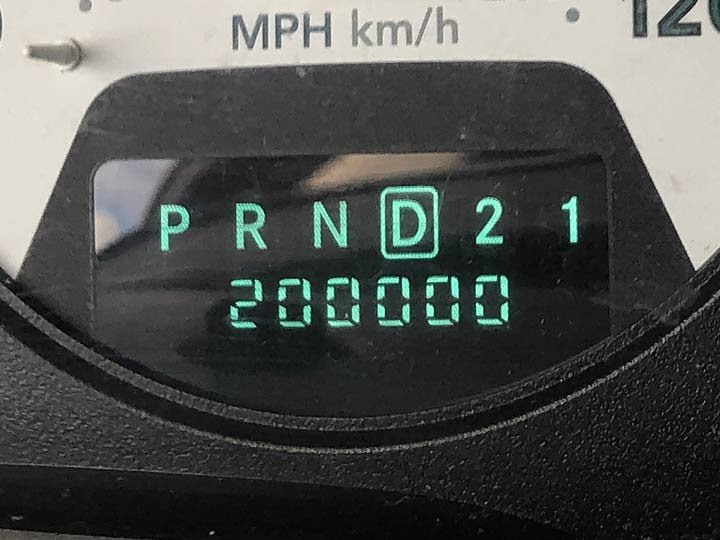 And I hope to remember many more major mileage milestones. I'll remember this one too, which only occurred two miles later…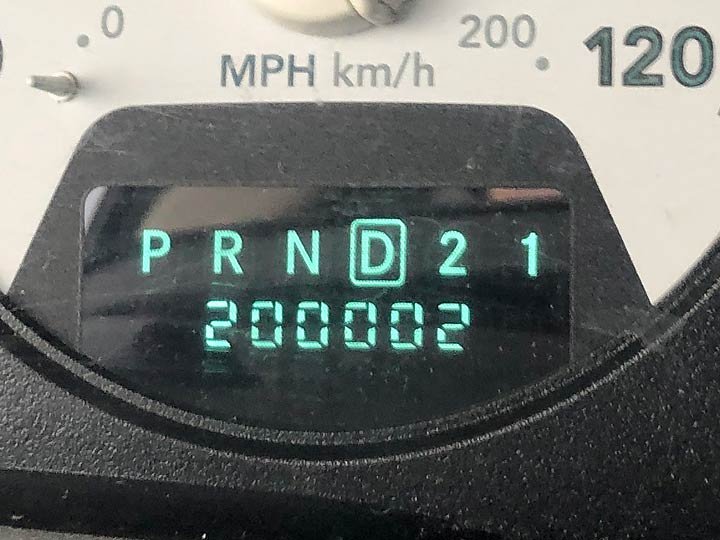 On long stretches of lonely highway, one gets easily amused. Calculating the next palindromic mileage is one way for me. Until we make the million mile club, I'll need to wait more than 1,000 miles in between each next palindromic milestone. For now, I will do whatever it takes to keep this truck operating at top performance.
Around the time we picked up our first Arctic Fox, the truck had 27,000 miles on it. Considering we've been on the road nearly 12 years, and only added another 173,000 miles, it's no wonder that on more than one occasion I have been asked, "That's all?"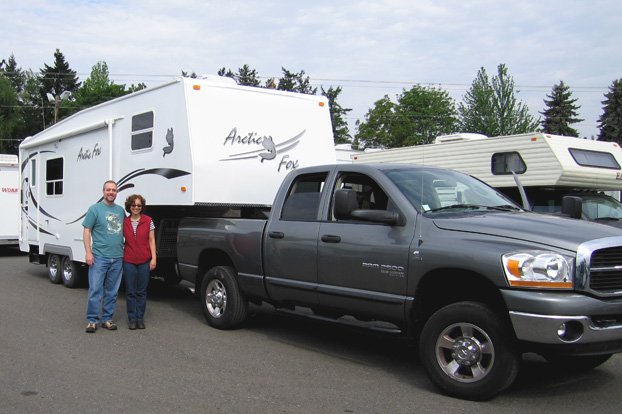 I love my truck. This late 2006 model Dodge Ram 2500 has one of the last Cummins 5.9 liter diesel engines to roll off the assembly line. Many a diesel mechanic has told me it's the best they ever made. We'll do whatever it takes to keep 'er that way.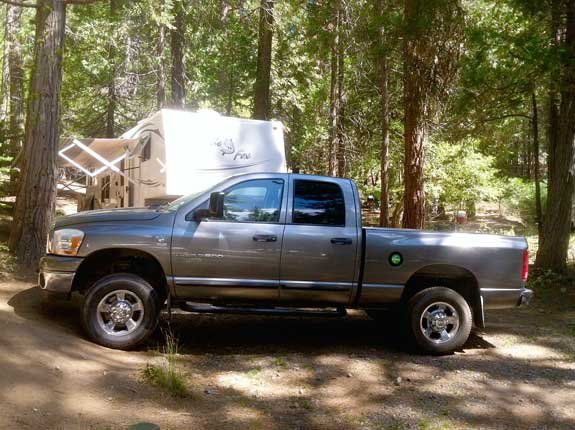 The ol' truck has seen its fair share of wear and tear, and has the battle scars to prove it. But we perform plenty of preventative maintenance, with hopes we can brag once again at 300,003 miles. Because, y'all know, three is a magic number. And as they say, we're just getting started…