Our Northood Manufacturing tour was an eye-opener on so many levels. One of the biggest revelations came when our tour guide reminded us that cars are built by robots, but RVs are built by people.
How People Build RVs at Northwood
As we walked around the Northwood production line, somewhere around 275 employees scurried around doing their jobs. Their hands touched every aspect of Northwood RVs. It's a far cry from the automotive industry.
From the wood roofs constructed for fifth wheels like ours: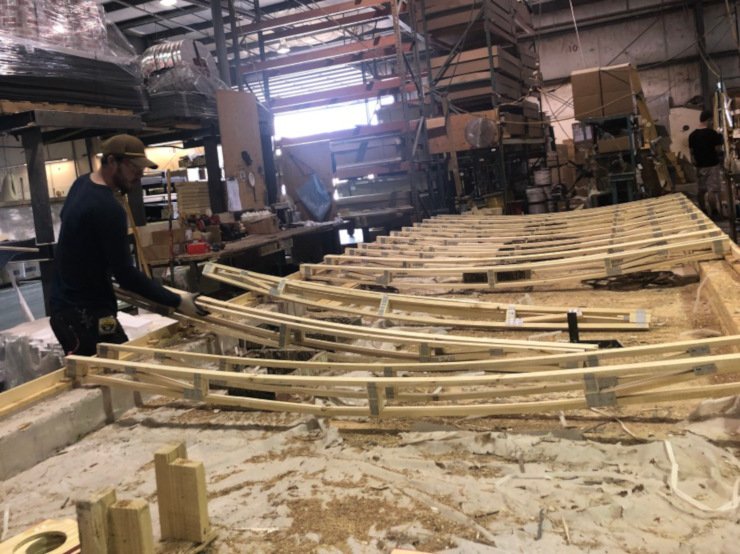 To fabricating the insulated four-season walls Northwood is famous for: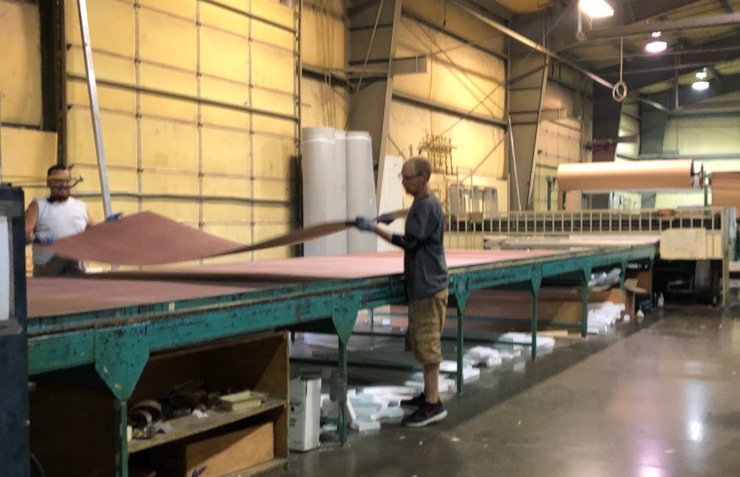 And building the aluminum superstructure from the highest grade of aluminum in the industry: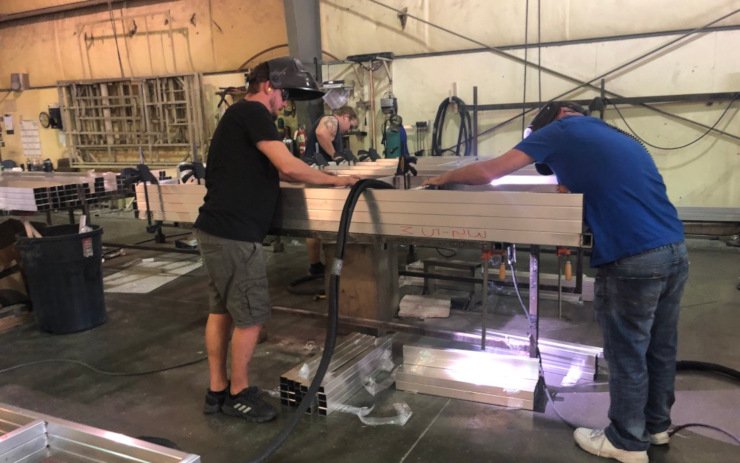 Then laying down the insulated roof: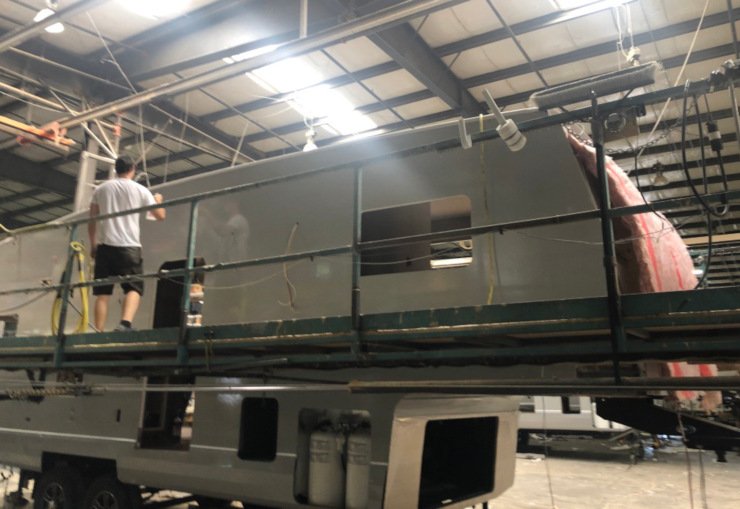 Skilled tradespeople build out the interior wiring, cabinetry and other elements: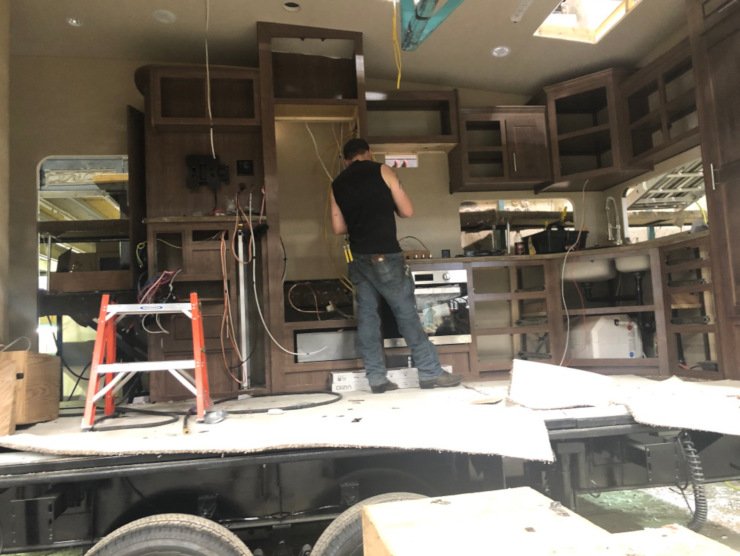 While at the same time someone else is outside finishing the two-inch thick fiberglass walls: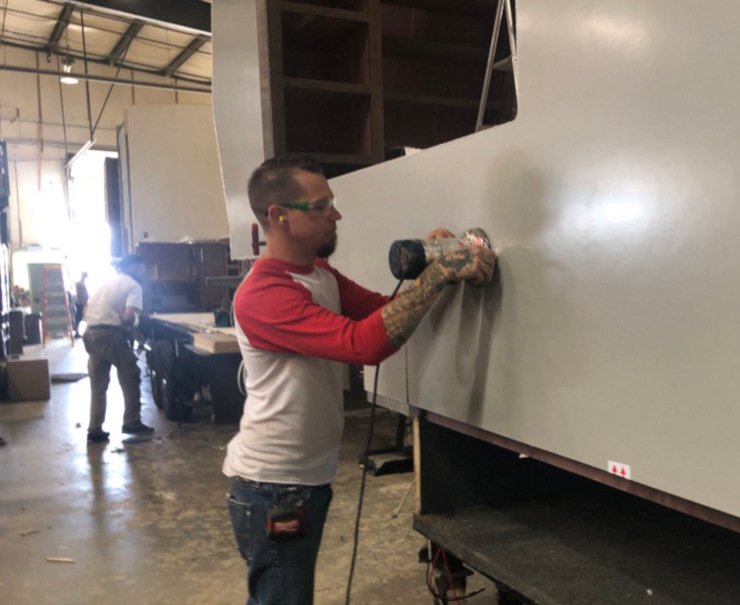 And last but not least, human hands apply the finishing touches with the distinctive Northwood Arctic Fox decals . . .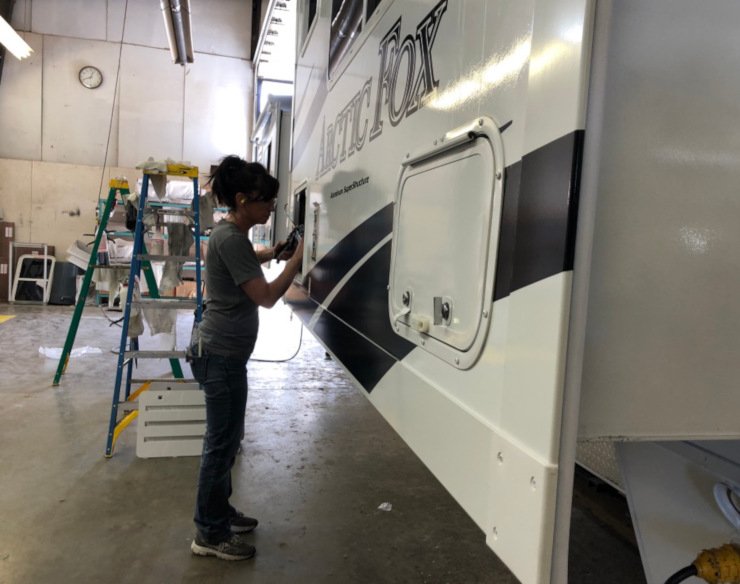 Northwood has one of the highest rates of in-house produced parts. Most other manufacturers outsource nearly every aspect of production.
Northwood's team constructs anywhere from 2500 – 2800 units a year. That's far fewer units than other RV manufacturers, which churn out tens of thousands of more. These startlingly low production numbers show how Northwood is dedicated to producing a quality, hand-crafted rig, even if it means low production numbers. That's the kind of rig I want!
With so much hands-on construction, it also means that on the rare occasion when things go wrong with a Northwood unit, buyers must remember that humans build RVs, and humans sometime make mistakes.
Northwood rigs have an a higher than average quality when compared to the typical RV unit. But I have known of one or two minor, repairable incidents when things did go wrong for buyers. These defects were nothing like the horror stories I've heard about in much more expensive rigs, and they wouldn't keep us from purchasing another Northwood unit in the future.
The motto at the plant is "Teamwork Makes the Dreamwork," which isn't just talk. Employees seemed glad to be doing their job and it's their contentedness that translates into every one of Northwood's rigs that comes down the assembly line.
I don't know too many full-time RVers who have stayed with the same manufacturer through the years. But as long as Northwood remains dedicated to a high quality product, we'll stick by them.
For more photos and a video tour, don't miss: