After putting 5000+ miles on our RVing to Alaska map, we arrived at and have since departed from the place we started and ended our eleventh season on the road. Or is it twelfth?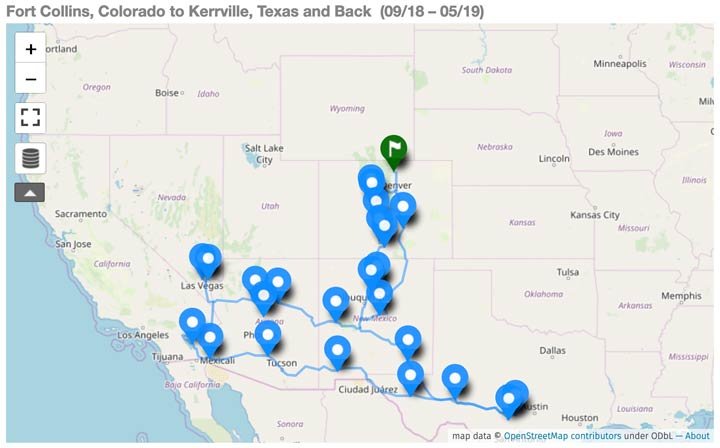 I figure there's no better time to start a new interactive road trip map on our Full-time RVing Maps page:
Where to Next…
Fort Collins, Colorado to…? (05/19 – ?)
First Stop: Rim Lake
After living the KOA resort life for the past month, it feels good to be boondocking again! The Navigator found us a sweet spot with easy access, peaceful scenery, and best of all no neighbors! Likely because cell service was rather minimal, to say the least. It's times like this, we are grateful for our RVDataSat dish and satellite internet service and weBoost cell signal booster! We couldn't work the way we do without these vital mobile connectivty tools.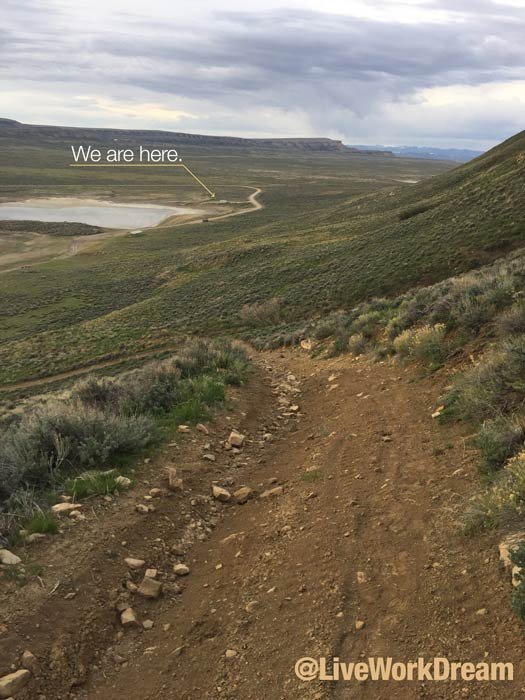 It feels good to be running again too, though the altitude and aftermath of that marathon madness is making for some rather shorter, slower runs. Subscribe here to follow along on our journey…wherever it takes us next.