I am always grateful for Live Work Dream readers who engage with us on our blog posts. I'd especially like to thank the engineers who comment with corrections, clarifications, detailed specifications, or helpful tips on my more technical posts. Recently, a couple of them encouraged me to get a certain job done right by replacing our RV surge protector, after I wrote about how to repair RV electrical cord – but apparently only addressed half the problem.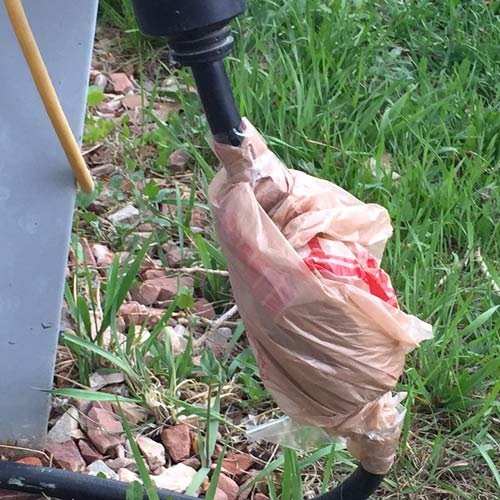 One tip in the comments on that post was to always cover the connections on your RV surge protector, which is something we always did. And yes, you should have an RV surge protector! I would always wrap our RV electrical cord with a plastic bag whenever camping with any sign of rain or snow.
This reminded me of another winter weather RVing tip I shared long ago. When parked for any long duration, with stormy weather, I used half an old auto tire inner tube to protect the RV surge protector and electrical connections from getting wet in rain or snow.
Which brings me back to the more important suggestion from those comments of my recent post…
Prevent RV Electrical Damage with RV Surge Protector
Once I discovered there would be not enough cord remaining to repair our surge protector if I cut off the damaged outlet end, I realized it was time to get a new RV surge protector.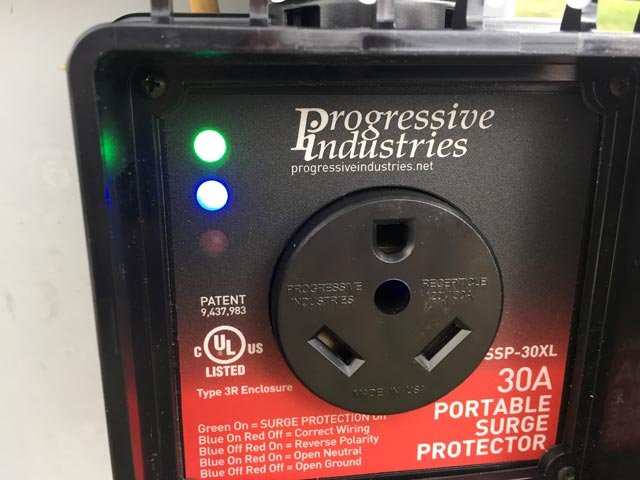 I hate being wasteful, almost as much as I hate spending money. But I would hate even worse to experience the repercussions of not having a good quality surge protector for the RV when we needed one. You never know when that might be, so it's better to be prepared – and much better to be safe than sorry.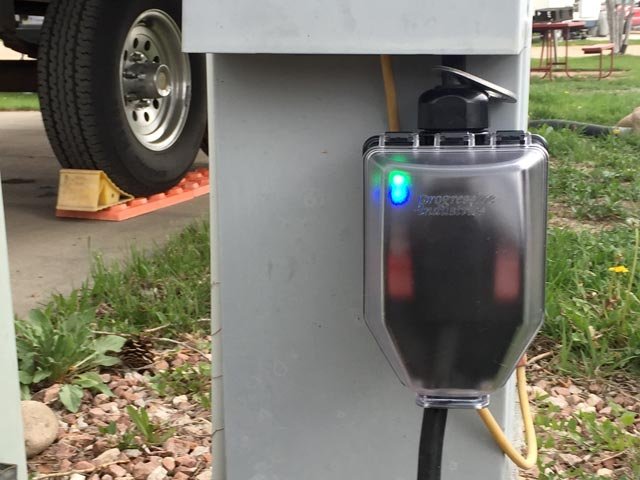 Once again, you get what you pay for. Our first entry level Surge Guard protector, cost in the $75 range. After hearing horror stories, and having our own close call, I was ready to step up our game. But hundreds of dollars are not in the budget right now for the best RV surge protection. We kicked it up one notch and got the Progressive Industries SSP-30XL Surge Protector.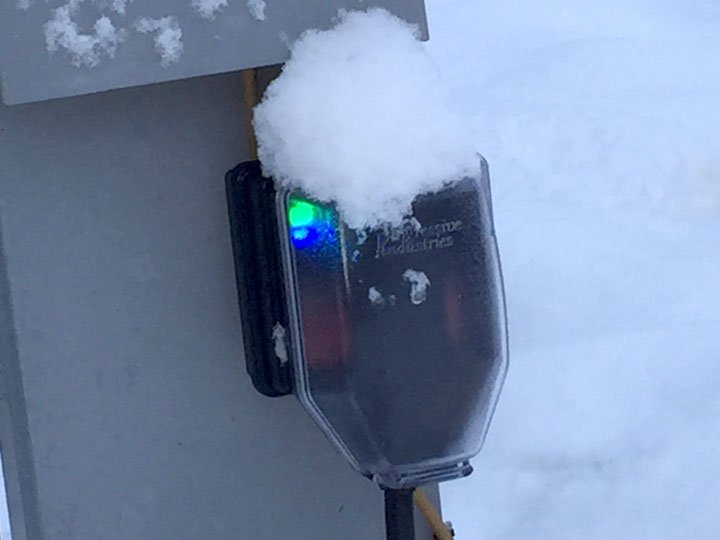 Progressive Industries gets consistently positive reviews and frequent recommendations among RVers. The LED indicators immediately show the status of various wiring faults before plugging in your RV. I like that the built-in cover protects the connection from rain and snow. Which came in handy for the recent storm that covered our RV in snow during the (hopefully) last snowfall of spring in Colorado. No more plastic baggies at our campsite!