We did it! We survived the Colorado Marathon yesterday. Our marathon mission is complete!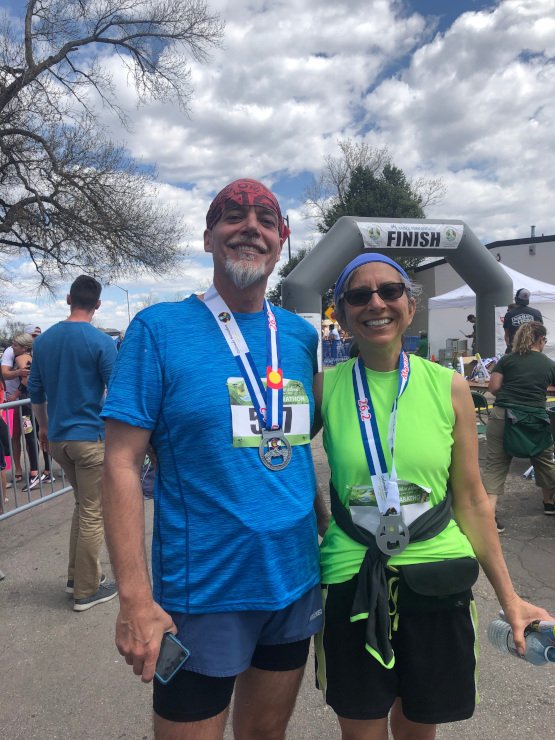 The day was perfect. Great weather. The best scenery anyone could ask for. Everything went exactly as we had hoped. I love it when a plan comes together!
Jim will have more to share later this week. I'm tired and really don't feel like working so hard today. By Wednesday, Jim should be recovered enough to tell you the rest of the story.
Thanks for all your cheering and support, we could feel it in every mile!