The trendy tiny house movement that's made headlines over the last few years used to make me feel hopeful for western civilization. I assumed tiny house dwellers were doing it to tread lighter on the planet. But you know what they say about assuming. A recent expose spotlighting tiny house hipster hypocrisy shows that people living in these micro-dwellings are usually no different from anyone else in our consumer culture.
Stuff, Storage and Tiny House Hipster Hypocrisy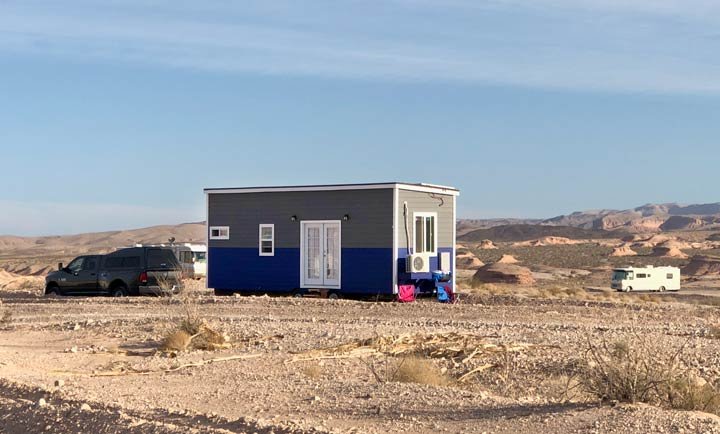 In a wildly popular article called "Tiny houses look marvellous but have a dark side: three things they don't tell you on marketing blurb," we learn that the majority of skinny jeans wearing tiny house hipster dwellers made the move out of necessity, not an altruistic desire to save the planet.
Millenials living in tiny houses wouldn't hesitate to move up to a bigger sticks and bricks in a heartbeat if they had more money or kids.
Tiny house dwellers say they feel "ungrounded" knowing their home has wheels.
and it's not uncommon for tiny house dwellers to have nearby storage units.
All this time I mistakenly assumed tiny house dwellers had done a better job of slaying the consumer monster. But apparently most tiny house dwellers are just as hooked on more space and more stuff as the rest of society.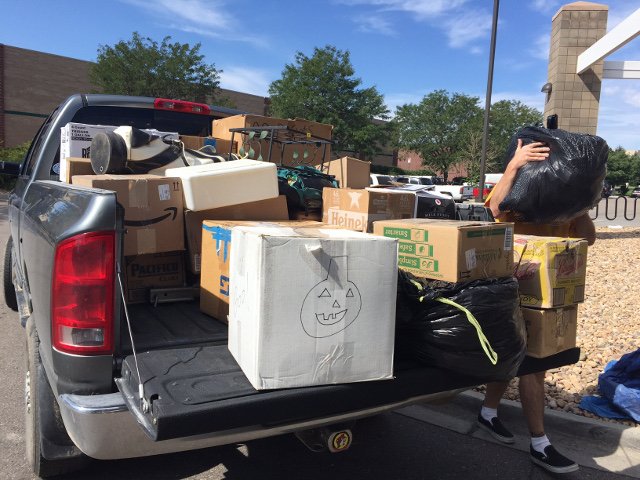 I'm not immune to the Church of Stuff either. I love my thrift store adventures, and it takes all I've got to keep my possessions to a minimum. Committing to live lightly on the planet is difficult. When I visit people living traditional lives in sticks-and-bricks homes, I often feel like a fish out of water.
Jim and I had a ridiculously expensive storage bill our first two years on the road, so I can relate to the fear of letting go. But when we sold our beloved Jerry's Acres, we scaled down our possessions to a 5×7 storage unit filled with a smattering of irreplaceable sentimental objects to reminisce over in old age. We did it by asking ourselves, "Will this matter to us when we are too old to full-time?" In most cases the answer was "Nope." When we drove away from that little unit in Colorado, I felt a sense of freedom I had never known before.
Objects come and go in life. Most can be replaced just by driving down the street to HellMart. But the rewards of living with with less stuff is filling our heads with so many wild, fun and sometimes crazy, experiences! No amount of money or real estate can ever give that to us.