After our epic Dryuary Challenge, the annual "Superb Bowl" party at LiveWorkDream HQ came as a welcome reward. It has actually been a couple years since Rene and I enjoyed our tradition of staying home to watch The Big Commercials. Yeah, I'm never too concerned with The Big Game.
As a marketing guy at heart, whenever we attend public gatherings on Super Bowl Sunday, I find myself telling everyone to hush up during the commercials, or crouching close in front of the TV right as the crowd gets loudest during breaks in the game.
That's why I was excited to discover that this was the first year I can remember when the game was available for streaming online, for free, without any silly requirement to provide proof of your local cable access provider as you've had to do in the past. Bring on the Skyroam!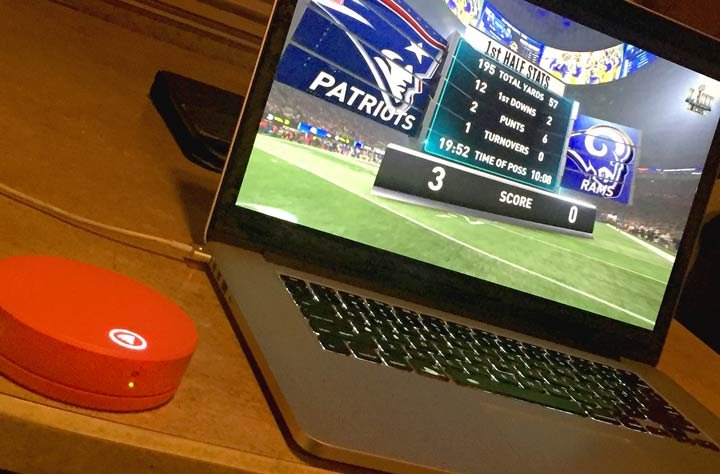 How We Streamed Super Bowl LIII with Skyroam
Since we value our precious bandwidth, I was also excited to discover that contrary to comments in my previous Skyroam hotspot reviews, the Solis was fully capable of streaming the entire game without interruption. To be perfectly honest, I did add a second daypass in the third quarter once our download speed was throttled by Skyroam's industry standard Fair Use Policy – every provider has one. This was as simple as tapping the wifi button, and we were streaming unbuffered again in seconds. Doing so also started another 24 hours of unlimited data.

Wondering what this "daypass" business is I speak of? Skyroam now offers mobile Wifi pricing to meet your specific needs, including new Go Data Plans to connect on-the-go anytime, anywhere with a cost effective pay per GB Subscription. Since we firmly believe that access redundancy is key when it comes to mobile internet, and we have other methods we primarily use for getting online for work, we currently use the Skyroam pay as you go plan which allows us to apply daypasses whenever we need data. Read my first Skyroam review for complete details, and a coupon code.
New Skyroam Coupon Code
Speaking of coupon codes, I am also excited to announce we have an even better Skyroam coupon code to share now. Use the code in this image to save 10% off your entire Skyroam purchase!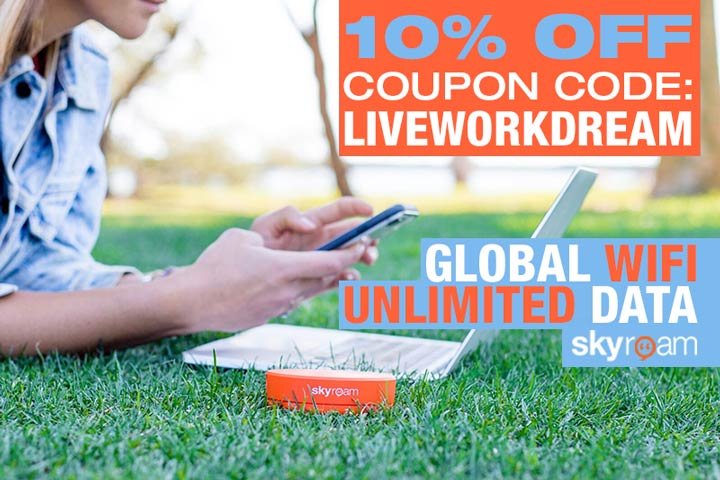 Hint: The coupon code is the name of this blog. That should be easy to remember. We can't share the coupon code in text here, since coupon codes are easily scraped by bots and end up on spammy public discount sites or coupon networks. And we're better than that.