When we sold our house to hit the road, we gave up a few luxuries we loved. The washer and dryer. My craft room. And our well-stocked liquor cabinet. Good thing, because it makes things like the Dryuary Challenge so much easier.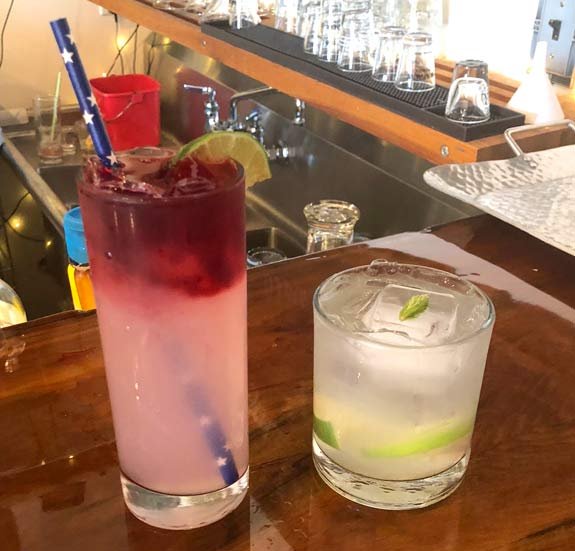 Back in our previous life, we had bottles of every libation necessary to take the edge off a rough day. There was no cocktail we weren't willing to try at least once. And since we were making 'real' money, we weren't afraid to blow a fat chunk of cash on Costco-sized containers of alcohol.
But moving into the Arctic Fox required us to keep only a few bottles on hand at any given time. Our big bar was reduced to small part of of the closet that houses our stinky sneakers!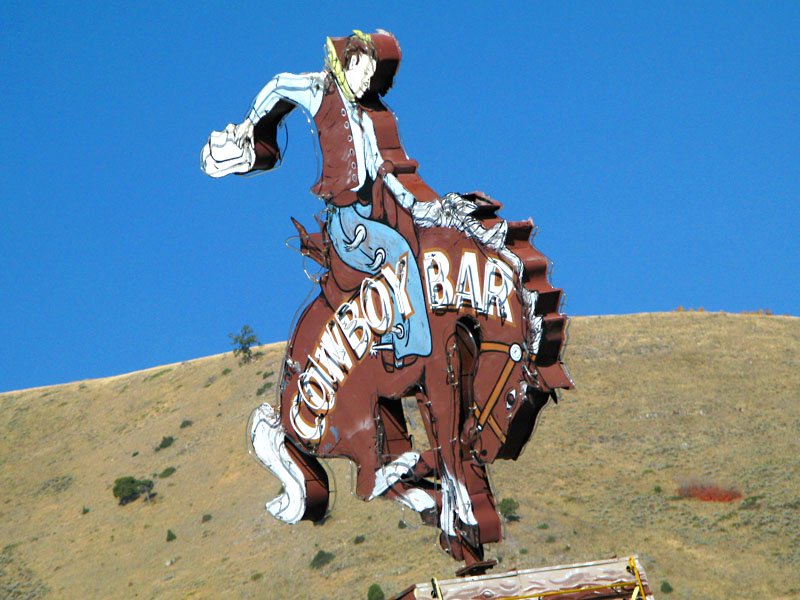 Despite our smaller selection of boozy beverage fixins, over the years we've had a few moments of loving our evening cocktails just a little too much. You know the rest of the story.
Going Dry in January's Dryuary Dry Days Challenge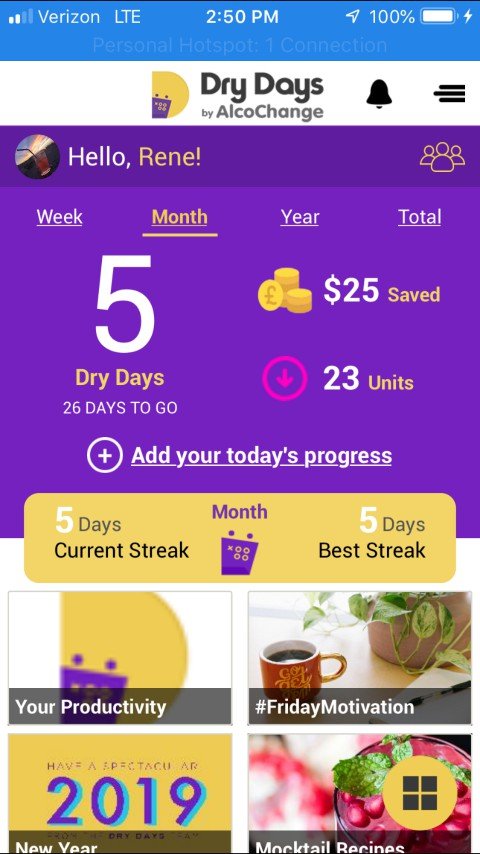 When Jim heard about the Dryuary Challenge that's so popular in Britain, we decided to join in. We downloaded the Dry Days App, which supports you though the process. It also emphasizes interesting aspects about giving up booze, like how much money and calories you save by taking the plunge.
This month all over England, thousands of winos like us are going off the sauce for an entire month. Here's how the Dryuary organizers describe it:
The goal of Dryuary is to offer a supportive environment for taking a month-long break from alcohol. It's an invitation to give your body a break for 1/12th of the year from a diet that includes alcohol. Dryuary is not therapy; it is simply an opportunity to reset your relationship with drinking by taking a break at the beginning of the year.
The concept is pretty cool. Stop drinking, discover how to have fun again without it, and talk about going dry with others going through the same self-inflicted torture.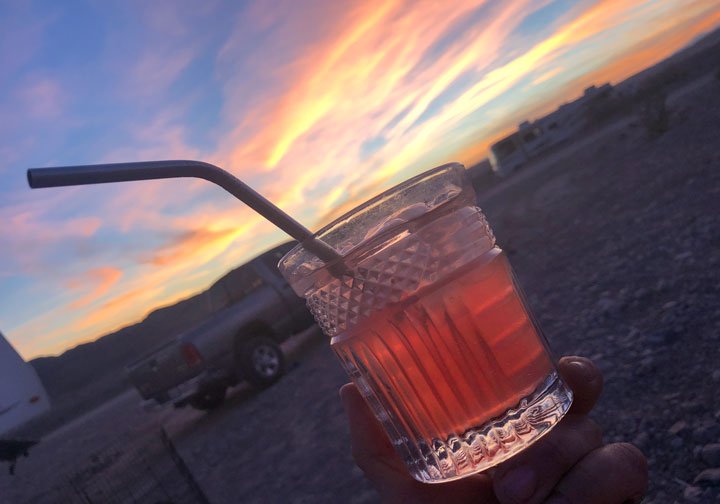 We've given up cocktails before, like our last summer at Vickers Ranch. And again last year, when we did an Elimination Diet. We survived both times, but barely. Each we fell off the wagon again, we made sure to make up for our dry months.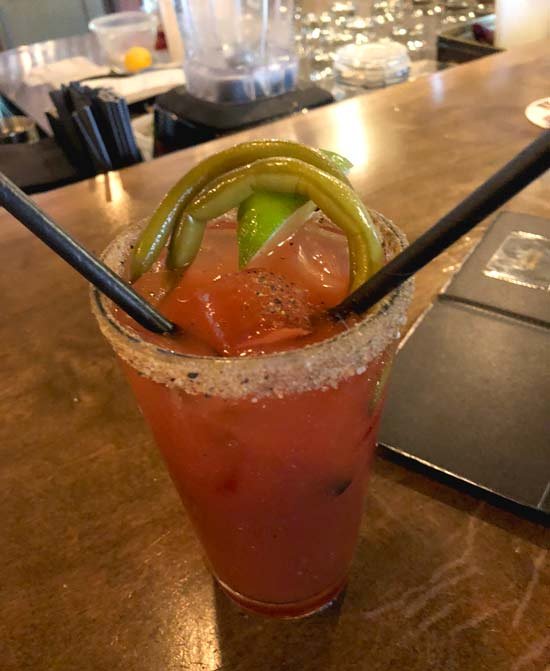 Sure, we went back to drinking. But the good thing about giving up the booze once, was that it proved we could do it. We know we aren't hopeless drunkards. We didn't need booze to live life, to have a good time, to survive the not-so-good times on the road.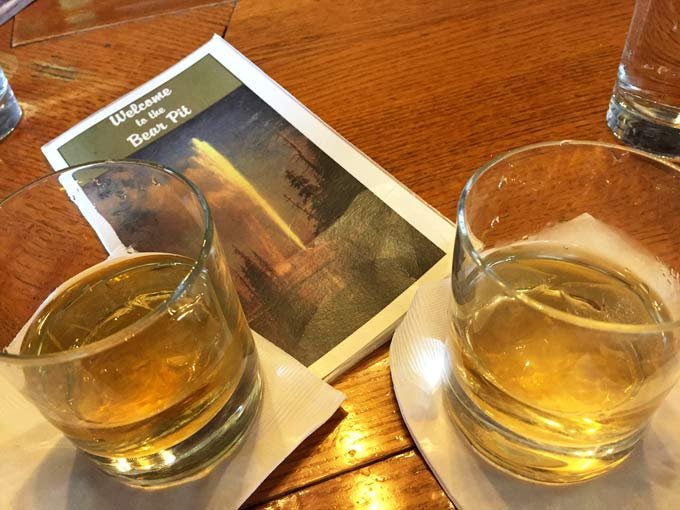 We will likely drink again. But now we know we have the power within us to stop. Alcohol won't have power over us the way it did when it killed our beloved Spoonie Gee.
Ironically, alcohol IS the distraction. It distracts you from who you are and who you are meant to become. Alcohol fights the evolutionary impulse within all of us to transcend and transform into a better version of ourselves. Taking a break from drinking allows your brain to come back online maximizing your potential to rise. It creates a beginning to becoming part of the flow of positive change on the planet. — Day Four, Urge Dirge
Over the next few weeks, we'll try our best to honor our Dryuary commitment and stay dry. We will follow Dryuary tips and boldly ignore our full bottles of wine, vodka and whisky that keep calling our names every time we open that damn cabinet.