I first mentioned the Water Bandit in this blog when I wrote about the RV freshwater tank pump modification I did to make boondocking easier. I just realized that was one rig and more than four years ago now. I also realize we've used that little bandit quite a few times over the years but never gave it the write-up it deserves. Finally, everywhere I look I realize it's that time of year when people are putting together their holiday shopping lists, and may be seeking inexpensive gifts for RVers.
So…what is the Water Bandit?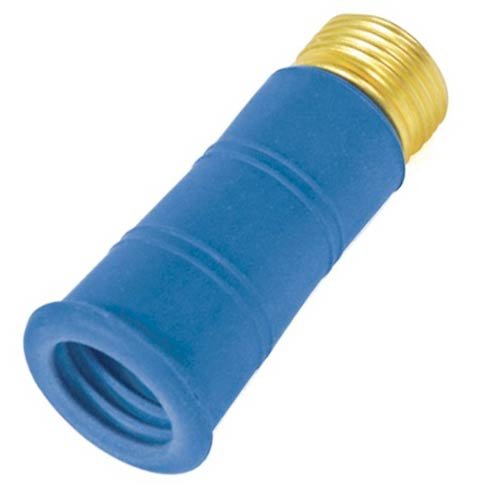 Water Bandit is a Good Cheap Stocking Stuffer for RVers
This simple little gadget is a must-have for any RVers who enjoy boondocking, and it makes an inexpensive small gift! The Water Bandit – from RV accessory giant Camco – lets you easily connect your standard water hose to various sources, even when there is no threaded connection.
The Water Bandit is a very flexible, thick silicone-polymer sleeve that stretches to fit over the end of virtually any standard water source. It allows you to connect your hose to any faucet with damaged or stripped threads, or those with no threads at all.
That's exactly what happened to us recently while boondocking at one of our favorite spots near Lake Mead…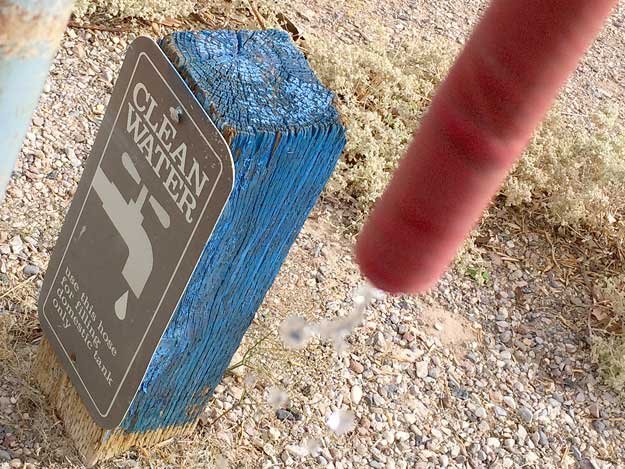 When we arrived at the dump station to fill our water tank, I noticed the end of the fill hose had been cut off. I could not connect our hose to reach our fill valve, and use our TastePURE water filter. Then I remembered we had the Water Bandit!
I connected the threaded end of the Bandit onto our hose, then I pushed the rubber end over the cut off water supply. I was then able to connect our hose and fill our tank. After filling a couple extra collapsible water jugs, we were quickly on our way and set for another week of working way off the grid.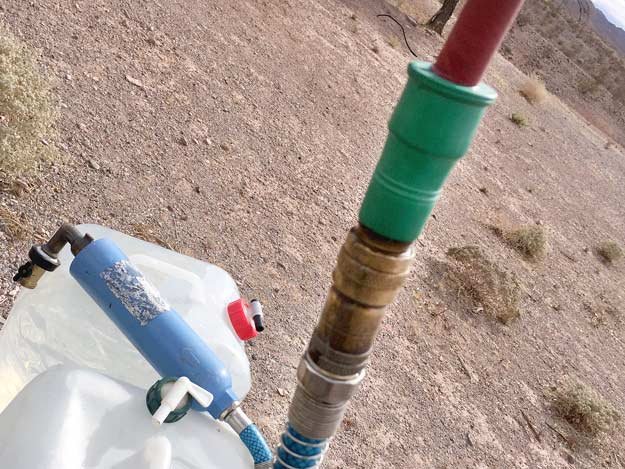 Hint: Don't let too much pressure build up in the line when using a Water Bandit. The connection is strong but will pop off under ample pressure.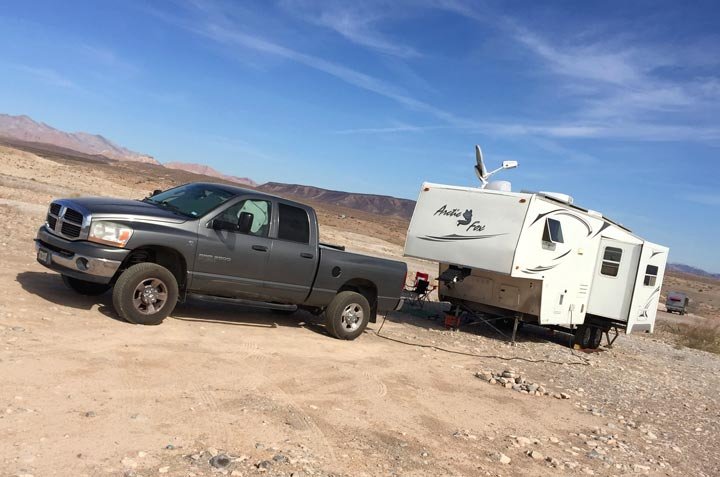 Got any boondocking tips or must-have RV product recommendations? Leave a comment, then subscribe here to get notified of new posts and receive a free gift.