Roaming through Montana and Wyoming on our way south was bittersweet, considering what took us there ten years ago. We did, however stay at some beautiful spots around Montana which reminded me why this is called Big Sky Country…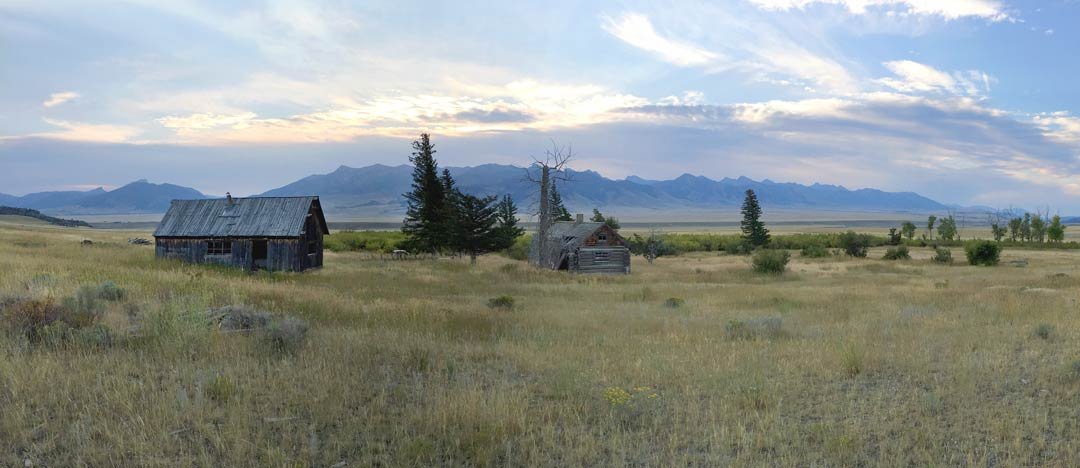 I've been to Billings, in my previous life, and while I recall the skies definitely seeming bigger over the flatlands across eastern Montana, I've found myself awed by a few impressive skies along our recent route.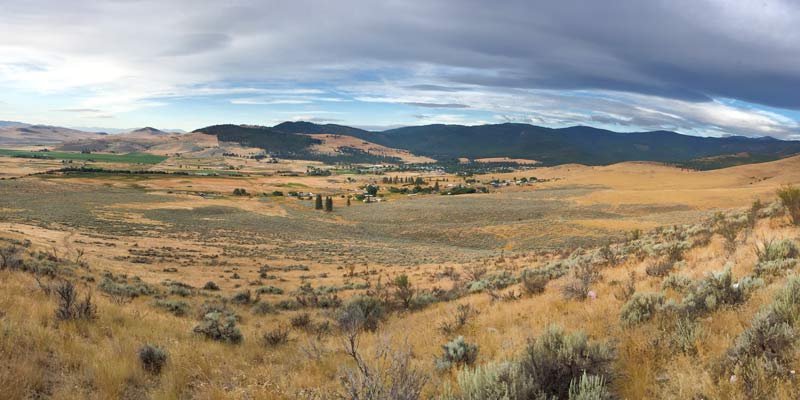 Our stay in Hot Springs was relaxing, and it felt good to be back in the good ol' U.S. of A after our crazy Alaskan RVing adventure. The crisp morning air under the big sky also felt good on our morning runs.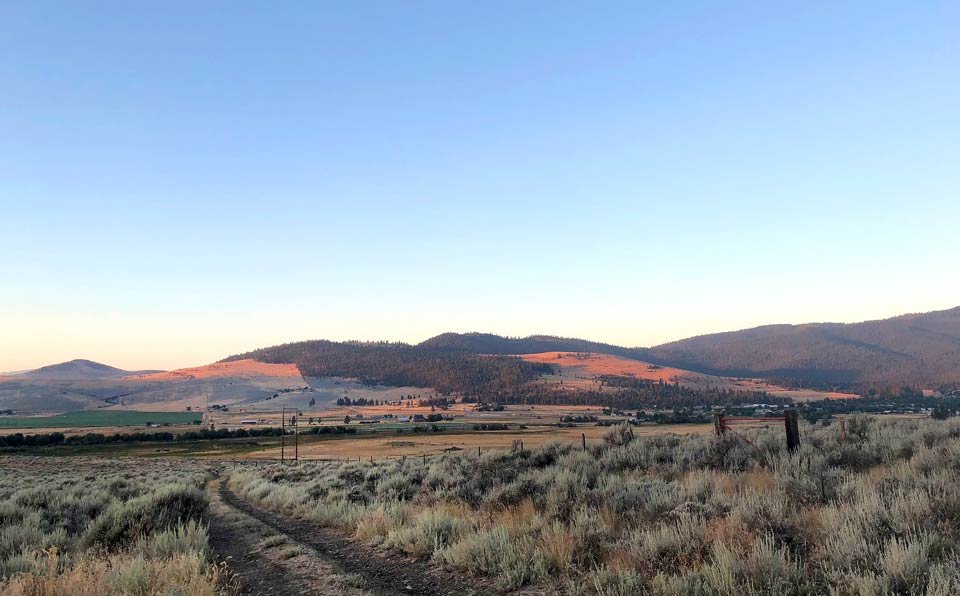 It felt good to finally go fly fishing under the Big Montana Sky, while I still could that is, before the fishing rod incident. 🙁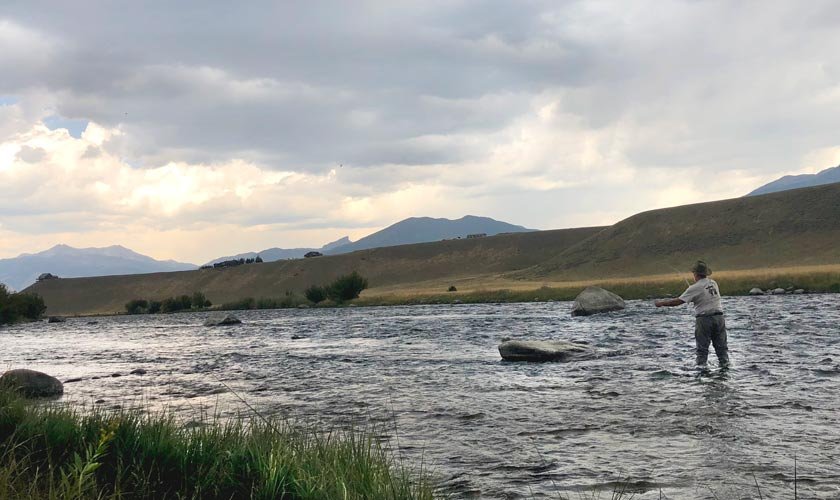 As the air gets even crisper, it feels even better to be flying further south for the winter.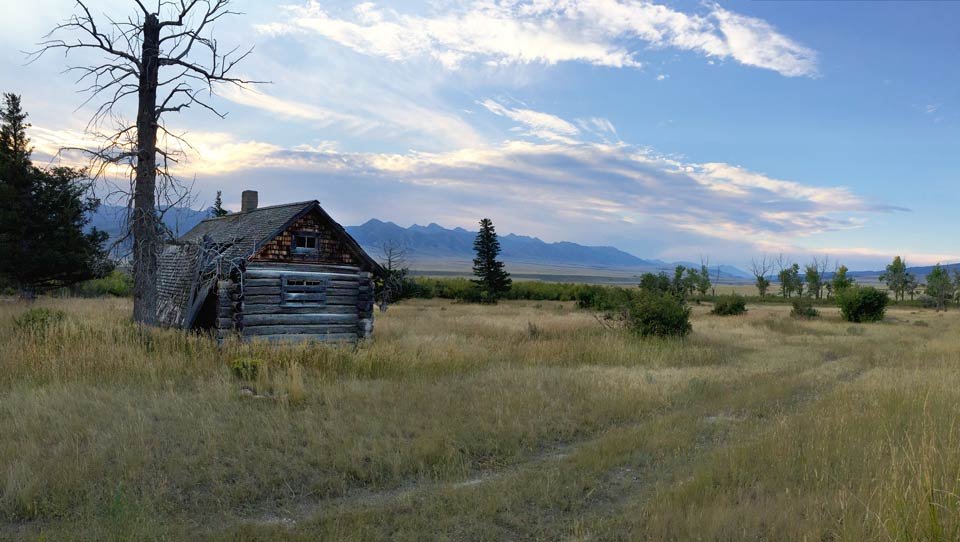 Before long, we'll be heading back to the congested southwest where I'm sure we may see some stunning desert sunsets. But it will be tough to top this scene from our sweet boondocking spot near the Grand Tetons.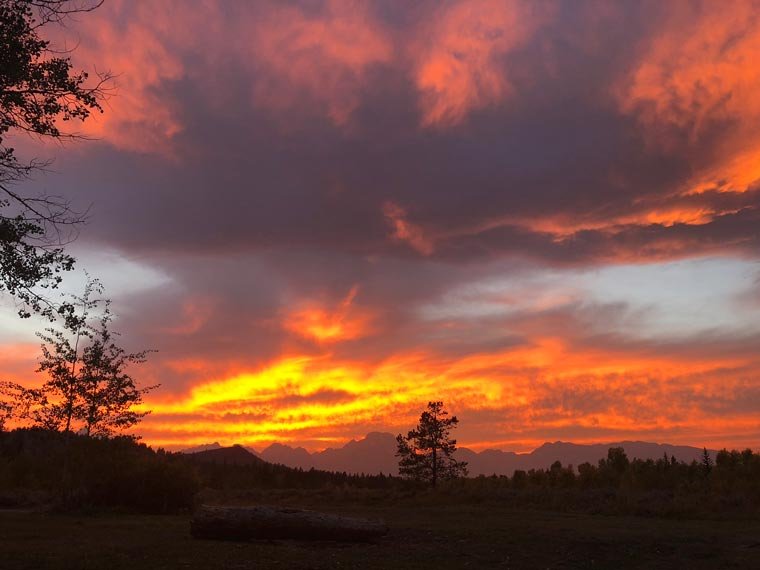 With Alaska officially behind us, we have started another new full-time RVing map and hope you will continue to follow along on our journey. Where are you headed this winter?