A few years ago a man towing this lovely 1948 Airstream parked next to us in Alpine, Texas. I always meant to introduce you to him, and more importantly, his art. His name is Doug Leen, known in National Park Service circles as the Ranger of the Lost Art.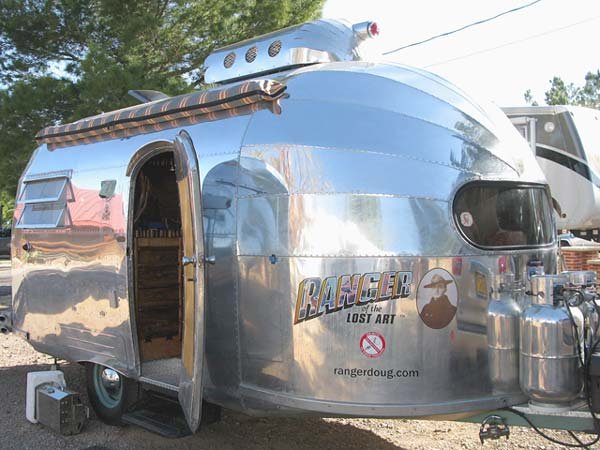 For many years this retired dentist and former seasonal park ranger has been on a mission: to raise public awareness of an important slice of American history: Depression-era National Park Service (NPS) posters.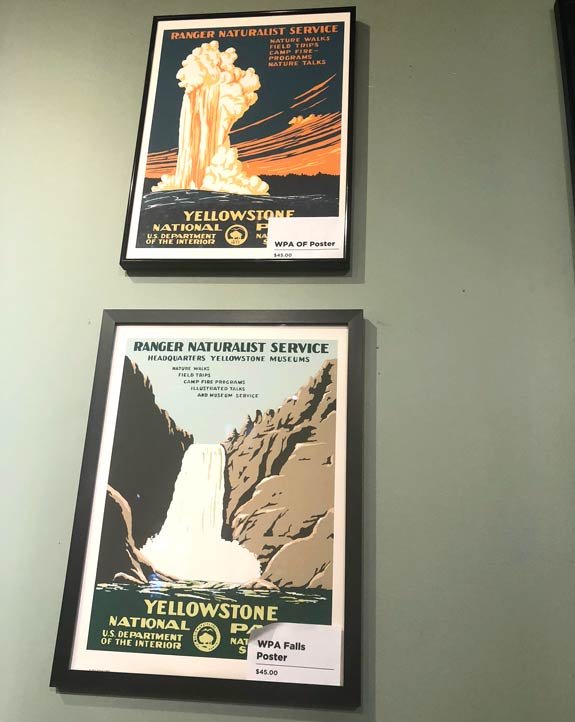 Doug travels around the country educating people about the National Park Service posters you've no doubt seen. The Great Depression posters designed and silk screened by President Roosevelt's Work Projects Administration (WPA) had almost disappeared from the public eye, until Doug came along. He's spent decades fighting to return this art to the public domain through Ranger Doug Enterprises, which contracts with the National Park Service to recreate the originals as silk screened prints, as well as create all new ones.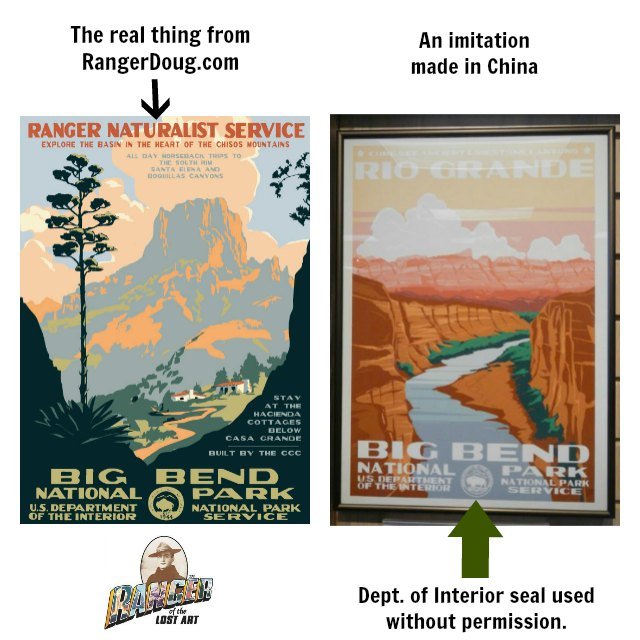 A few years ago I wrote about Ranger Doug's mission for RV Life, and NPR also did a great story on him, "From Yellowstone To Grand Canyon, WPA Posters Celebrate National Parks." Doug deserves even more media attention. He's not doing this to get rich. In fact he donates much of the profits back to the parks and various outdoor organizations.
Unfortunately, lots of imitators exist. Cheap, digitally printed National Park Service WPA poster fakes from China flood the marketplace — even in national park gift stores, which is abhorrent! The saddest part of all is that the park service puts Ranger Doug prints next to the fakes, as we saw in Yellowstone National Park.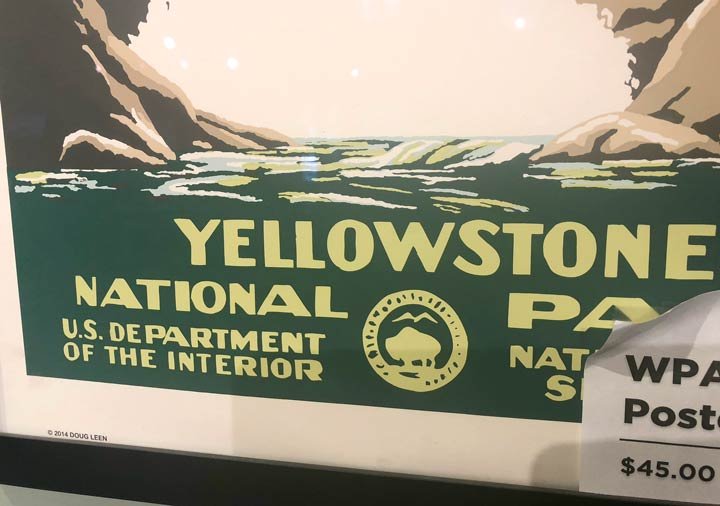 The park service does nothing to educate customers about the vast differences between his art and the knock-offs. Obviously, a silk screened print costs more to produce than a digital one, but cost isn't the only difference. When you buy Ranger Doug prints, you know you're getting a 100% American-made, ethically sourced and created original.
So the next time you're in a national park gift store and want one of these beautiful WPA-era national park service prints, be sure to look for the Ranger Doug originals and accept no imitations.