With a tinge of sadness and a tiny bit of giddy tossed in, we rolled the rig into one of our most intrusive American border crossings yet.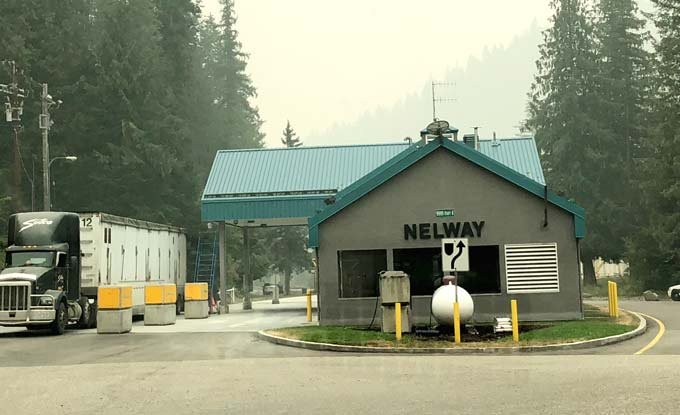 When researching our summer adventure, I learned that the internet is full of Alaska-bound RVers guessing about the easiest border crossings to and from the North Country. Most Alaska Highway veterans say that smaller towns are easier to cross into, because of shorter waits and less staff. That wasn't the case at the Nelway-Metaline Falls, Washington border crossing.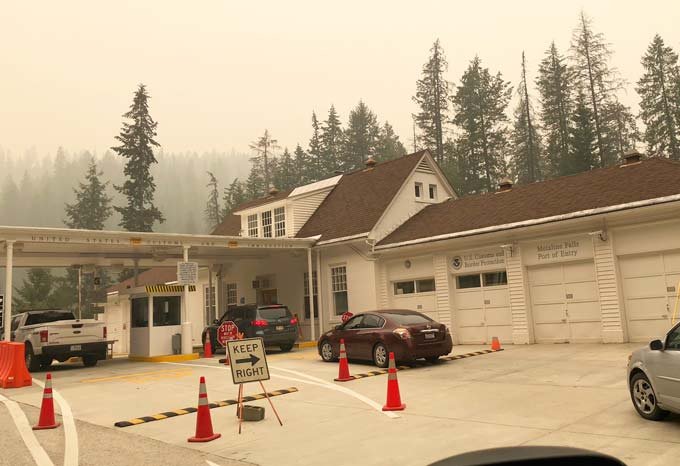 It felt like if the two border patrol guards on duty could strip search everyone at this crossing, they would have. Instead, they skirted the fringes of our Fourth Amendment protections by performing a 10-minute verbal interrogation of every southbound driver, asking detailed questions about where they've been, where they're headed, what kind of work they do and so on. Their grand finale was a vehicle search of everyone's vehicles, even the baggage on motorcycles.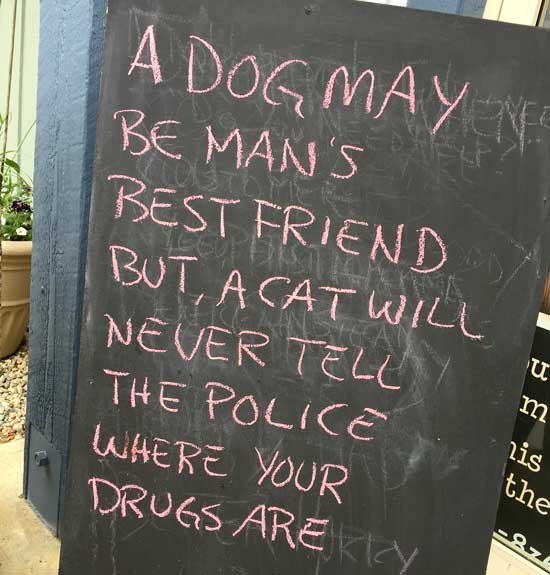 Of course, they found nothing in our rig because we had nothing to hide. It didn't take long, maybe another 10 minutes. And from what I could tell, we were sent on our way faster than some other travelers who just so happened to have Canadian plates or darker skin. Many of them had the pleasure of having to step outside their vehicle and go inside the border patrol office with passports in hand.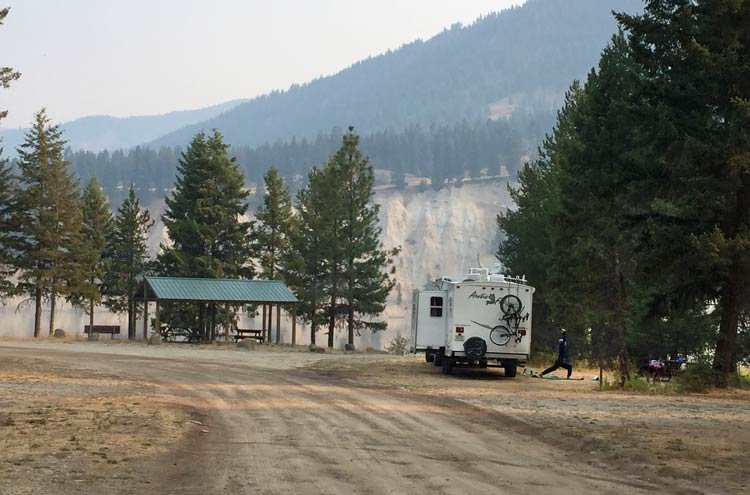 Despite the border hassle, it was nice to be back on familiar ground, traveling through roads that are sometimes worse but quite often nicer than anything we encountered up north.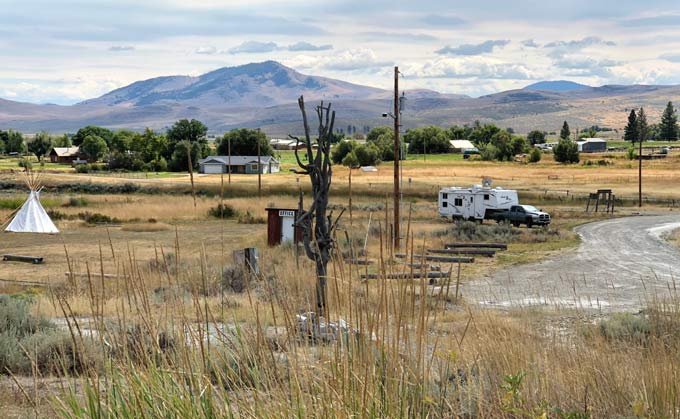 Along the way we've made some fun new discoveries, like the quirky town of Hot Springs, Montana, where cell phone coverage is practically non-existent and silky, sulphury therapeutic mineral water bubbles from the ground amid a myriad choices of hot spring spas.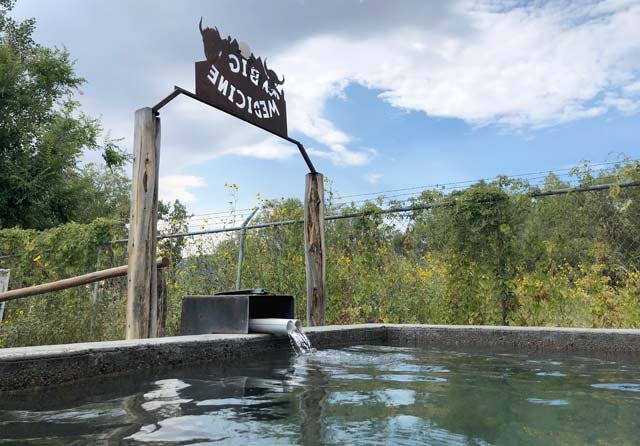 Of course our budget limits us to the more rustic hot springs holes, like Big Medicine. The entire town is on the Flathead Indian Reservation, so it's got an earthy feel all-around anyways. Our kinda place.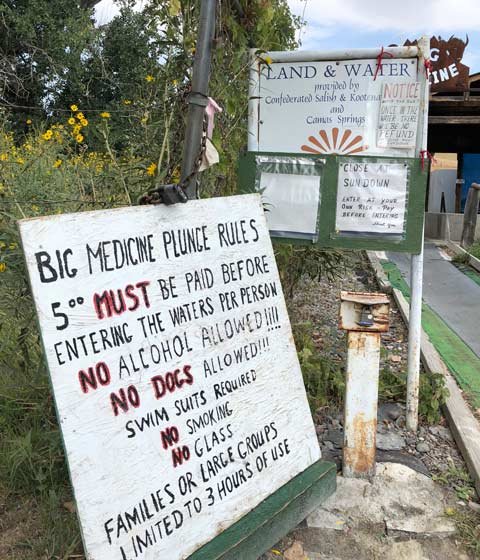 We enjoyed the town so much we stayed at the newly built Still Waters RV Park, a great little spot similar to what Jim and I were in search for when we thought we wanted to buy a resort. The owners have put a lot of love into the place for the last 10 years, which tells me that Jim and I made the right decision to not get into the tourism industry.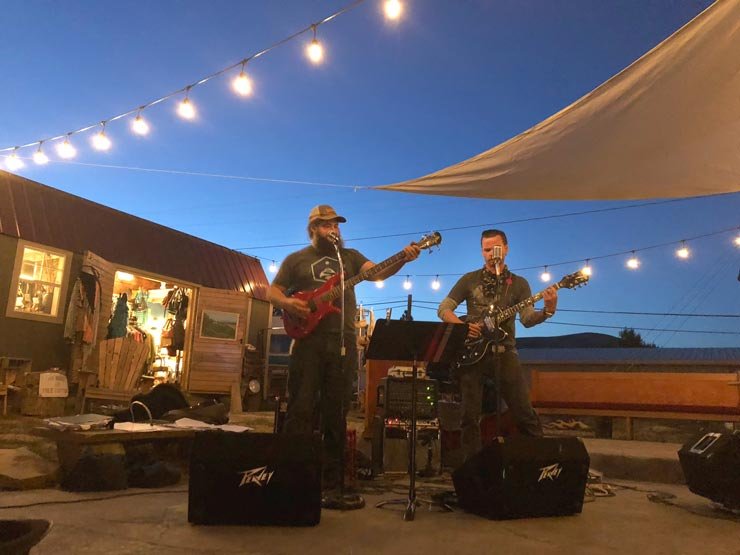 Hot Springs, Montana's offbeat residents are as refreshing as the water. There's three bars, two restaurants and Camas Organic Market, one of the best little stores we've ever shopped in a town this size. Some days I think it would be nice to live in a place like this. You know, buy some land, settle down and get rooted in paradise.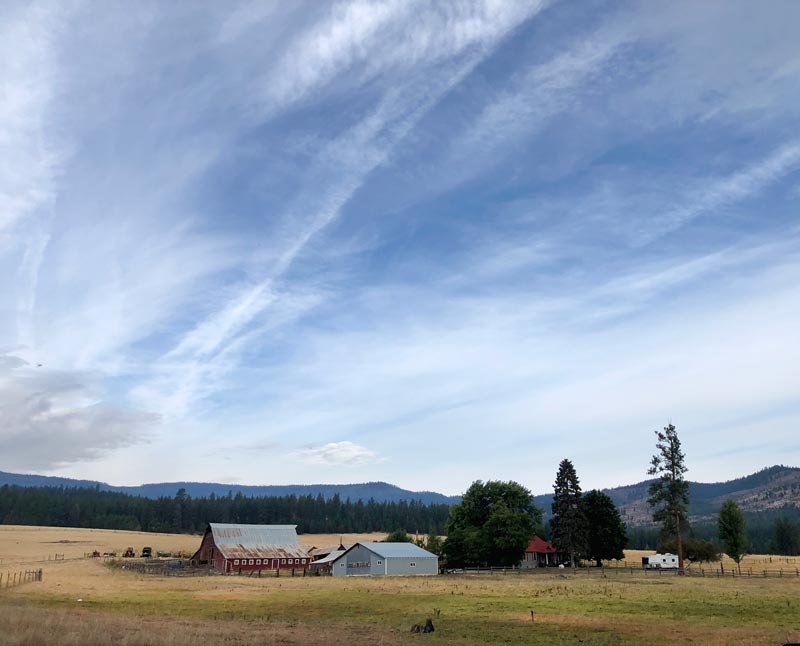 Ha! Ha! Fooled you! No way, no how.
As idyllic as this lovely homestead looks, I'll take living in a trailer down by the river any day.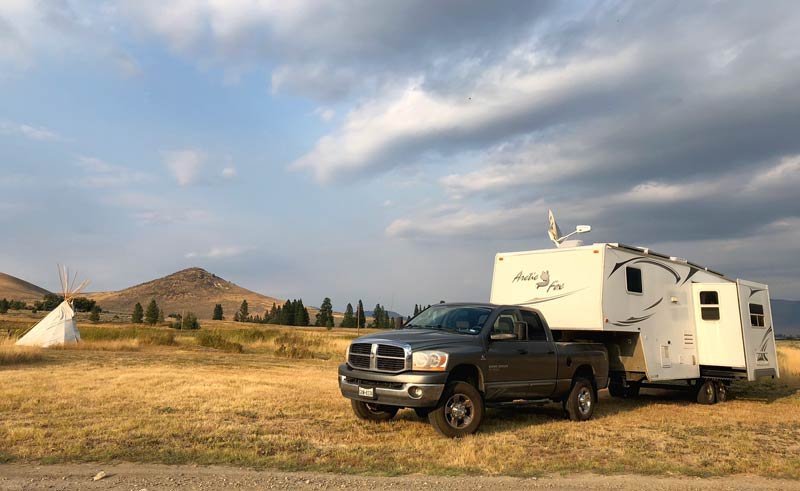 Next week I'll try to have some numbers together so I can tell you exactly what it cost to RV to Alaska. Stay tuned!