I'm not a brand loyal shopper. Give me the best deal on a grocery item and as long as it's decent quality, I'm all over it. But certain staples always make it into our cart no matter where we roam. So when we headed north, I never considered that grocery shopping on the Alaska Highway could be such an ordeal.
Three Lessons of Grocery Shopping on the Alaska Highway
If you head north, be prepared to take some of your indispensable grocery store items along with you. Here's why.
Lesson #1: Single-ply TP doesn't exist.
RVers constantly debate the merits of one toilet paper versus another, and some even put RV toilet paper in the trash instead of in their black tank to avoid clogs. Our own RV toilet paper preference is always Scott single-ply septic-safe TP. No matter what, we've found that single ply TP doesn't clog our RV black water tank.
Had I known that Scott TP — or even single-ply, for that matter — does not exist anywhere in the North Country, I would have stocked up on it before crossing the border. I searched everywhere and had to resort to paying $7.99 for four rolls of scratchy and expensive RV toilet paper! The entire time I wondered, what do Canadian RVers use for TP? I should have asked them, but didn't.
Lesson #2: Small, RV-friendly product sizes are impossible to find.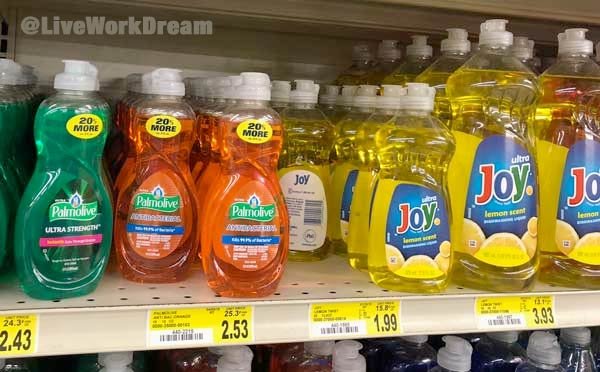 Here's another lesson learned: many grocery items are only sold in larger sizes. This made it impossible to buy RV-friendly, smaller sizes of things like dish soap. Jim has his theory why: it's not cost-effective for shippers to transport small sizes into such remote areas, so they all revert to shipping larger, bulk-sized items to stores. Plus, in remote areas people routinely stock up and these small sizes just don't work for them.
Lesson #3: You get what you get. Deal with it.
As I mentioned before, we enjoyed plenty of great food in the North Country. But when it came to cooking at home, I had to be willing to step out of our usual grocery buying preferences, like buying low sodium / no-salt items and organic produce. In smaller places like Watson Lake and Dease Lake, you're just lucky to get fresh produce at all!
Another funny thing I noticed was that it's impossible to find U.S. caught seafood products like shrimp and crab in any North Country grocery store. With the exception of PEI mussels, all the seafood I found was imported from Asia or India. No thanks.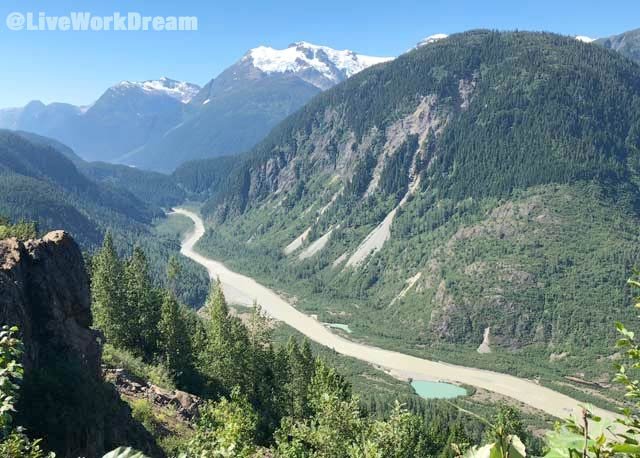 We did end up trying some excellent new products, but overall, about the only thing I really missed from being in the States was my usual grocery store items that stock our pantry. In the end, each time we shopped I had to do my best to suck it up and stop whining about not finding my usual things, or the cost of food in the North Country. The trade off of getting to go up there in the first place was completely worth it.