Keeping in line with Rene's blog post theme of best food on the Alcan this week, I'll quickly share some favorite tasty beverages we enjoyed while RVing in Alaska and the Yukon…
We kicked off our tour of local craft distilleries and breweries at Crater Lake Spirits in Bend, Oregon.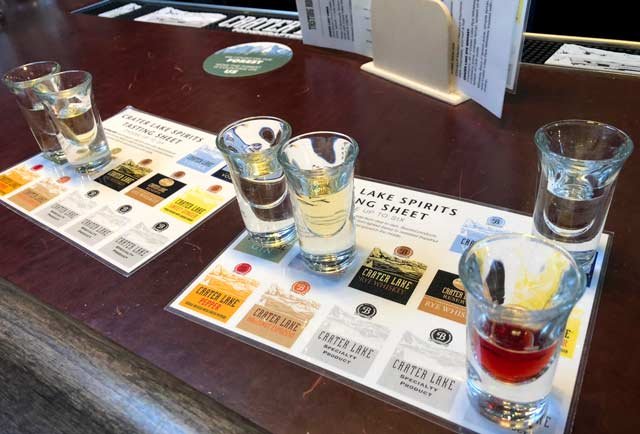 To be honest, neither of us were impressed to the point of purchasing a bottle of anything they had to offer. Though to be more honest, we didn't taste everything they had to offer either.
Best Craft Distilleries and Small Breweries across Canada and Alaska
We enjoy getting a true taste of local flavors wherever we roam. To us that means sampling spirits and brews from craft distilleries and small town breweries.
The first Canadian moonshiners we discovered were in Salmon Arm, BC At After Dark Distillery. Literally…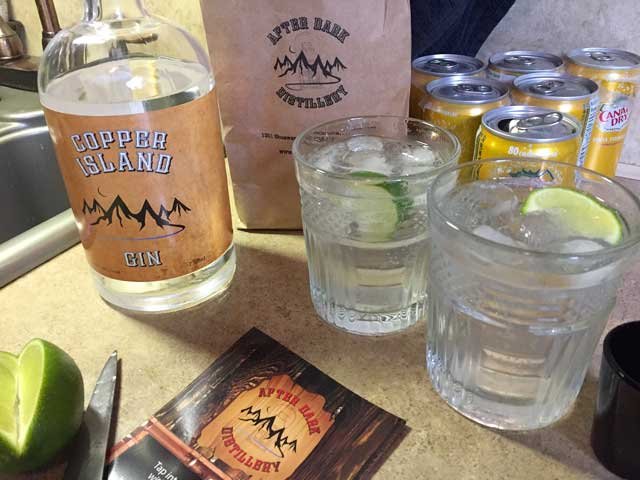 Moonshine is their specialty, but we enjoyed their Copper Island Gin enough to give it a go at home. Good stuff, yet a bit reminiscent of their high octane hooch.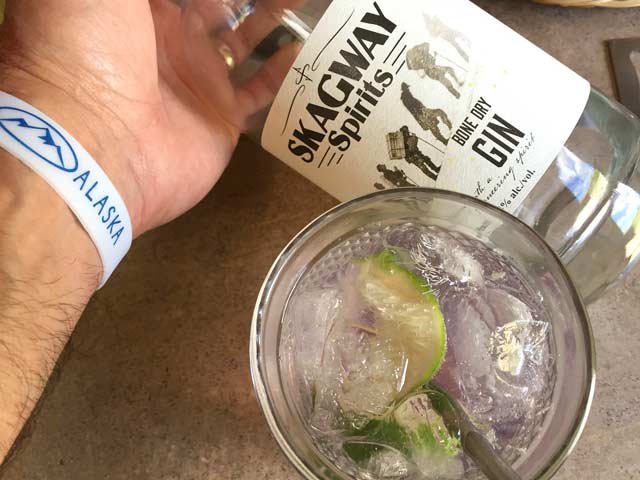 It wasn't until we got all the way to Alaska, where we found our favorite gin from the entire journey at Skagway Spirits. Their Bone Dry Gin gets its name gets it's name from the Bone Dry Act, the bill that made Alaska a dry state long before Prohibition.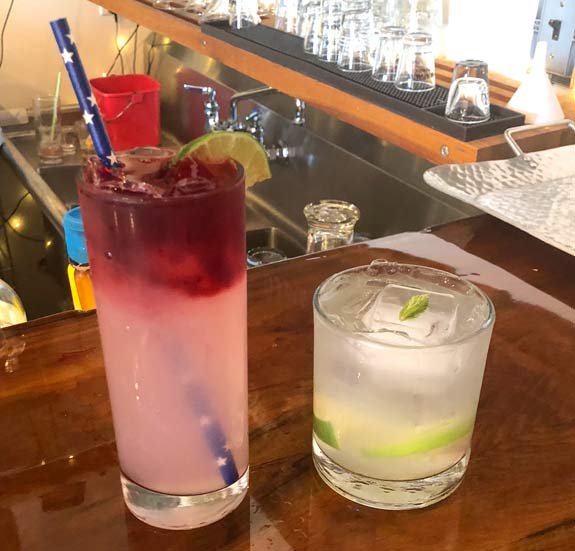 The only thing dry about Alaska now, is this gin. Crisp and clean, with no hint of corn, we enjoyed their signature Rose Hip Collins and Spruce Tip Tonic.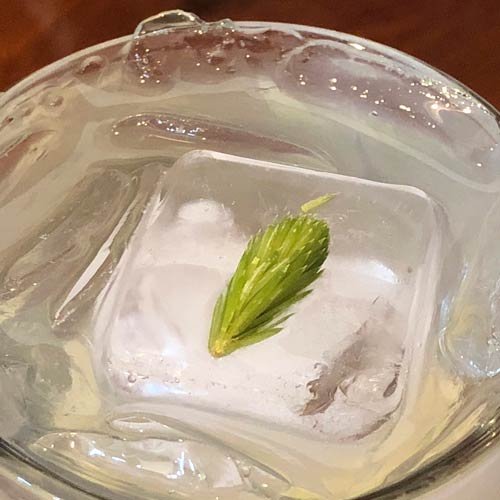 Both made with locally sourced fresh ingredients, and yes that is an actual spruce tip in my tonic. They had tasty vodka too, but it comes in a close second to the best one we found on our trip – a short ferry ride from Skagway in Haines, across the Icy Strait.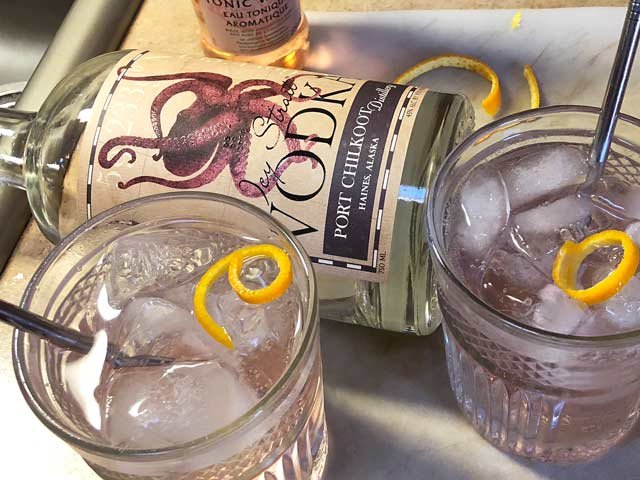 Icy Strait is the name of the tasty vodka bottled in small batches at Port Chilkoot Distillery. Once back in the Yukon, not too far up the road in Haines Junction we discovered Fever Tree Aromatic Tonic, infused with angostura which gave these luscious libations their distinct taste, and tint.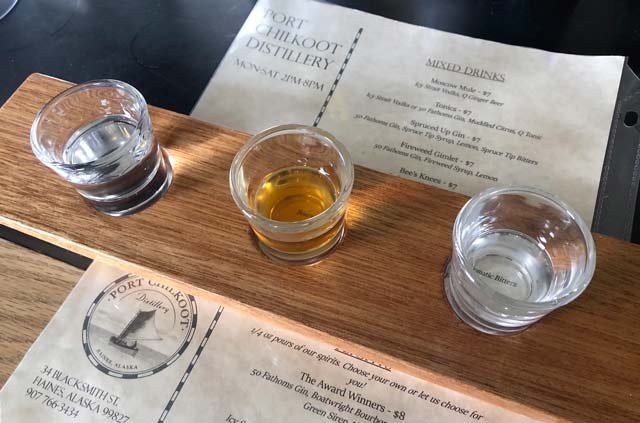 Our Alaskan treats lasted us all the way back to Braeburn, Yukon…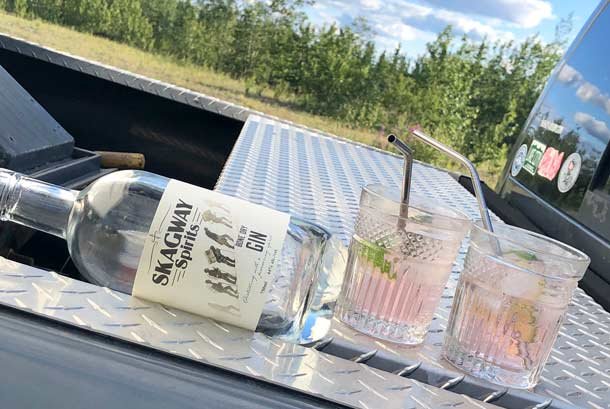 …where I came up with our Message in A Bottle idea, since it only seemed fitting to return the Icy Strait bottle to its namesake.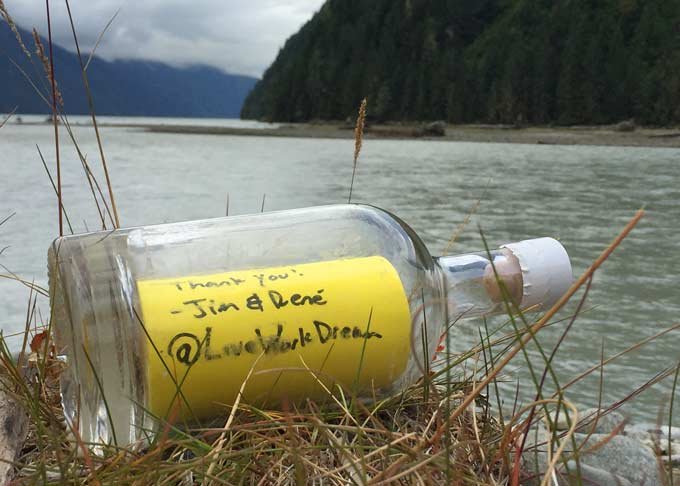 Quick Side Note:
One thing I wanted was some true Canadian Whiskey, so I set my sights early on Two Brewers Whisky at Yukon Brewing, also home to Yukon Spirits.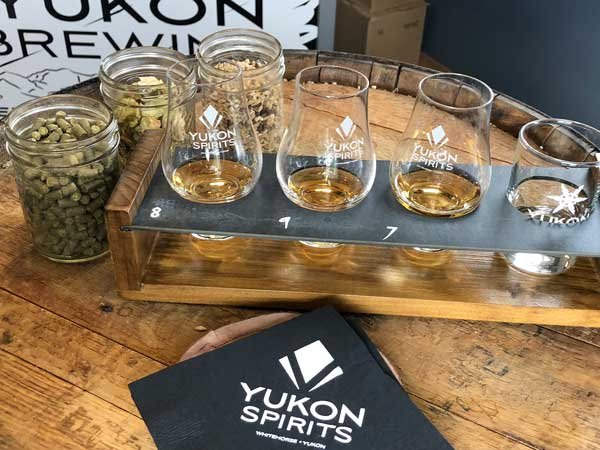 When we finally arrived at the Whitehorse Walmart just down the street, I was not disappointed…until we decided to purchase a bottle. Their Single Malt Whisky was delicious, but I am sorry – not worth $125 for the 750ML bottle.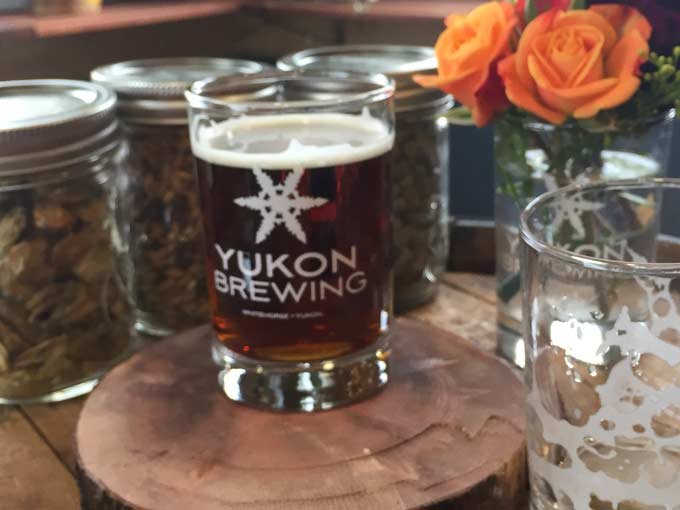 Yeah, well that was embarrassing, so we stuck around to sample their beers.
Let's not forget about the beer shall we?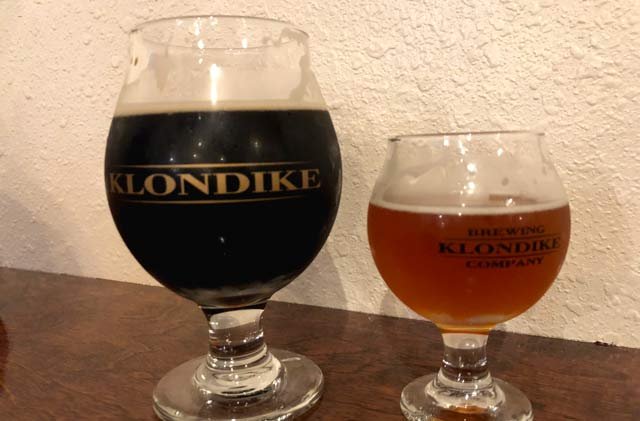 The bourbon barrel aged Smoked Porter from Klondike Brewing Company in Skagway tops my list.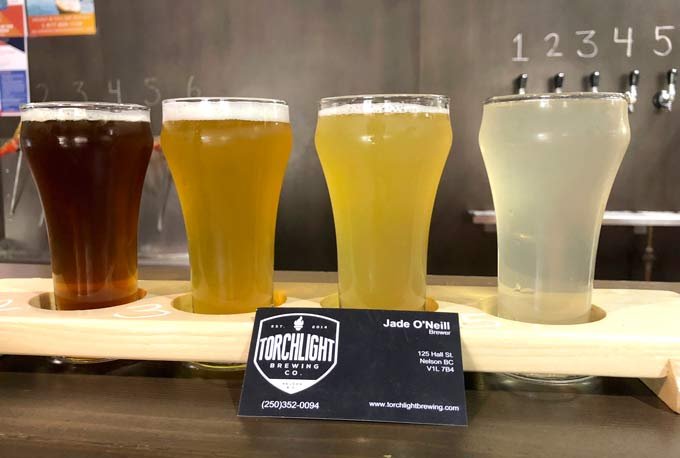 And while I am by no means a wheaty beer kinda guy, the Confessions Wheat Ale at Torchlight Brewing in Nelson BC was rather tasty.
What's the big deal about Caesar?
One cocktail we started seeing referenced everywhere throughout BC, is the Classic Canadian Caesar.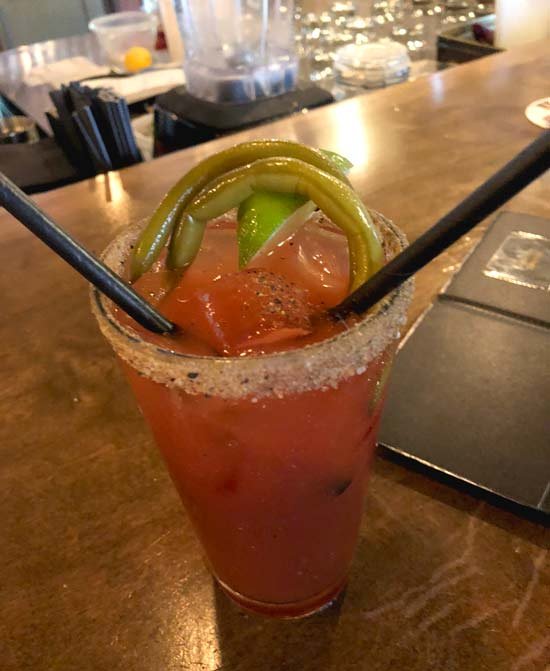 After discovering this is more than just their name for a Bloody Mary, we decided to give it a try.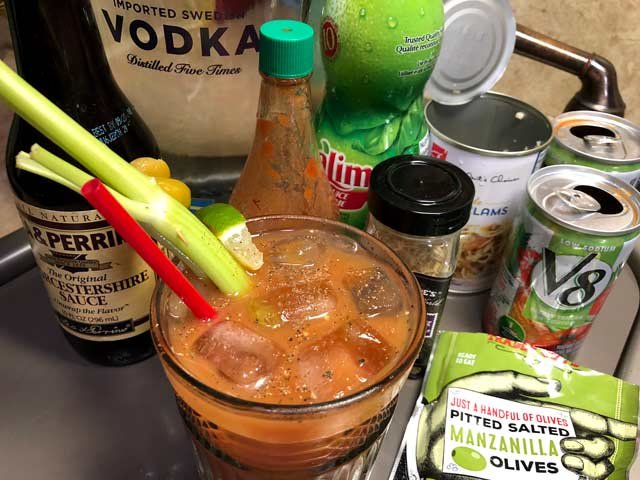 Which resulted in making our own at home, with my own DIY Clamato.
Final Tasting Notes
I have just one more thing to say about drinking in Canada. It ain't cheap! With agency-run liquor stores tacking on more than 15% taxes, we have never spent so much to drink so little.
Perhaps that is a good thing, but the next time we are hanging with you Canadian snowbirds down south: You owe me a drink! Considering all the taxes we paid this summer help pay for your health care, eh.