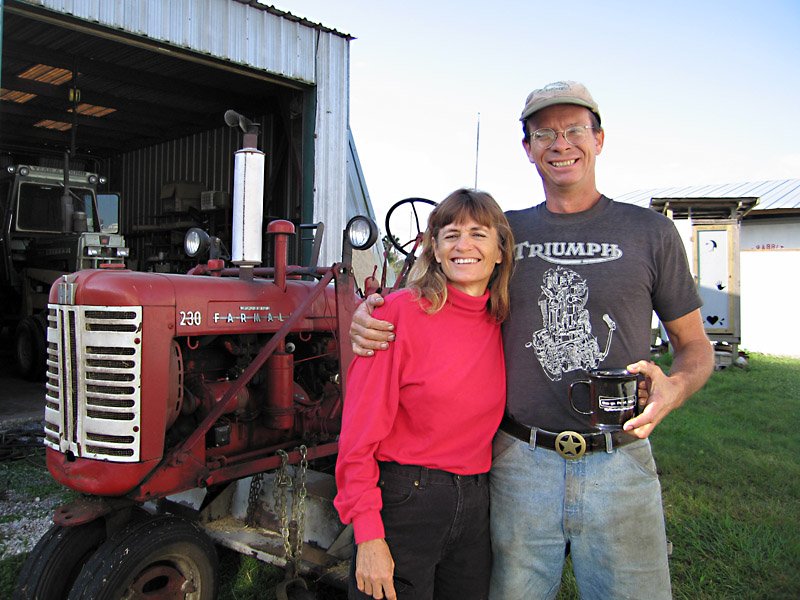 When Jim and I told friends that we were staying on a farm with people we'd never met before, more than one person asked, "How do you know they're not total psychos?" Well, my response to that is, "How do they know that we aren't psychos?"
You don't know.
But once and a while, you just have to make that leap, and have faith that the universe will hook you up with other good people and positive situations. The reason Jim and I are here today, living out this adventure, is because even during our most stressful times of trying to sell the business and home, we always truly believed that this journey would take place.
To convince ourselves of this, we taped this text in our bathroom cabinet so we could see it every morning:
You are
What your deepest desire is

As is your desire
So is your intention

As is your intention
So is your will

As is your will
So is your deed

As is your deed
So is your destiny

from the ancient Vedic text, the Upanishads
We truly believe that all of the good, or bad, that you put out there in the universe comes back to you a thousandfold. For us, we must be doing something right, because the universe keeps pointing us in the right direction. Most recently, we landed here with Brian and Valerie, two farmers who also share our inclination to take risks and follow dreams.
The Unlikely Farmers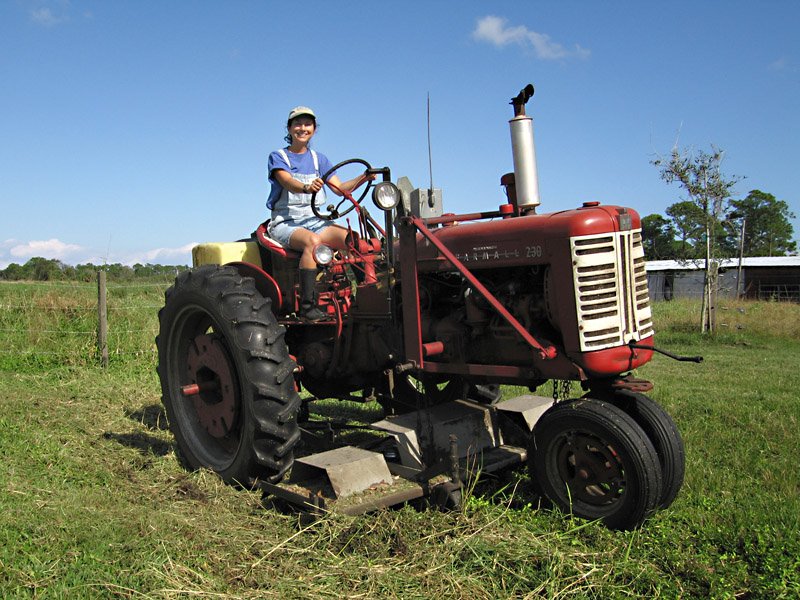 Brian and Valerie started White Rabbit Acres in 1999. Looking around the property and scoping out their farm equipment collection, one would think that farming is in their blood, but the reality is that neither one of them came from a traditional ag background. Valerie is a dental hygienist by trade, and Brian was a carpenter. Few would have expected these two to sell their suburban Florida home and get into farming. But here they are today, turning their love for fitness and health food into a fine way to make a living. As they say, they're not getting rich from it, but the profits from the farm and their health food store are enough to cover their land taxes, living expenses, grocery and fuel bills.
Paying Workamping Dues and Learning the Farming Ropes
When Brian placed an ad on the Organic Volunteers website looking for farm help, I jumped at the chance. This kind of small family farm is similar to what I have in mind for our next business, and I know we can learn a lot here. Some of the highlights of our work so far includes:
Taking care of the chickens
Helping out in the store
Marketing and selling White Rabbit goods at two local Farmer's Markets
Sitting in on Brian's biodiesel manufacturing
Learning how to operate the big red Farmall tractor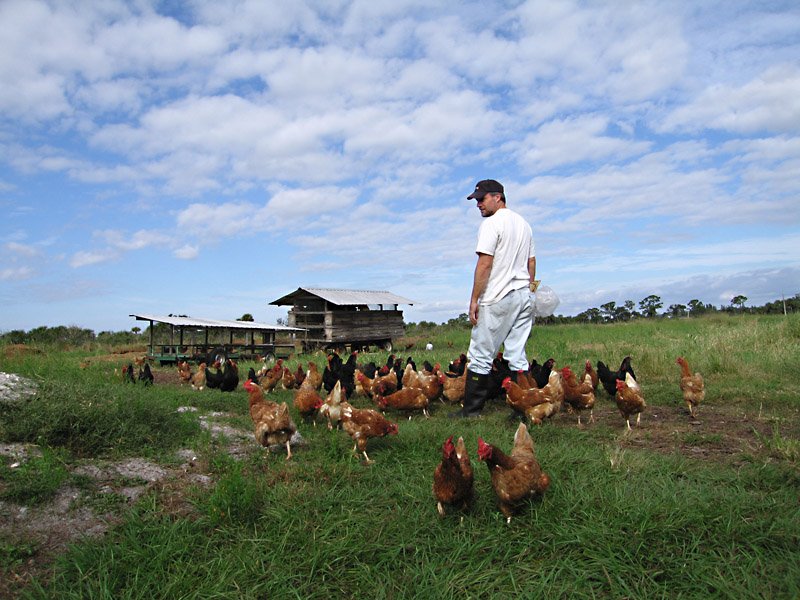 Yes, everyone, you're right. Farming isn't easy. Brian and Valerie's days are longer than ours ever were when we had our business. My back has been aching, I've been attacked by mosquitoes and chickens, and I haven't slept in once. But the other day as I was digging in the dirt pulling up weeds among the new lettuce starts in the field, I couldn't think of a better way to earn a living. The sun was out, the egrets were coasting along on the ocean breezes, and there were no phones, computers or annoying clients to get on my nerves.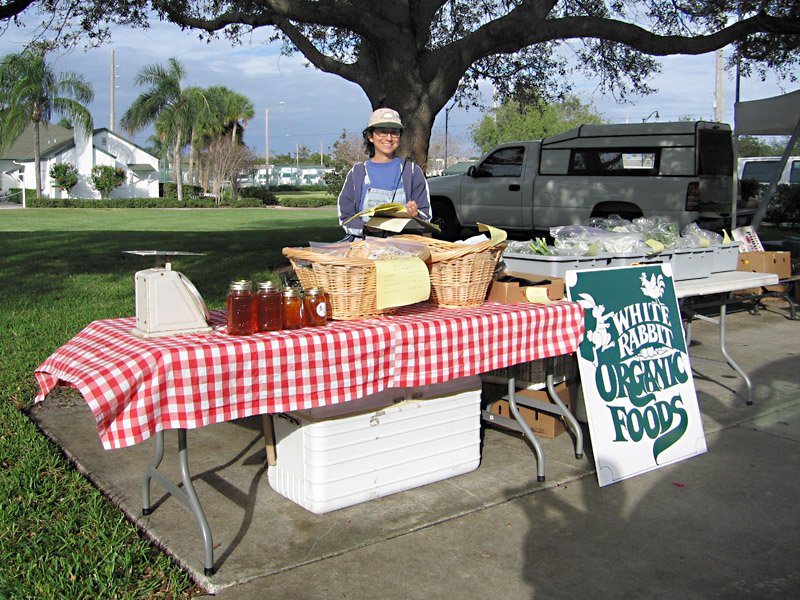 It's not easy to jump in and put myself in a new situation where I don't know squat about the work I'm supposed to be doing. But if I have to pay my dues and learn the ropes somewhere, this is a great place to do it.