I like taking classic car photos wherever we go. And recently, I finally got around to updating all our Live Work Dream Galleries with all sorts of fun photos from the past few months. So, this week's Friday Five features five – or maybe a few more – classic car photos.
Classic cars come in all shapes and sizes. We see them everywhere. Some are beautifully restored. Others are just, well…classic.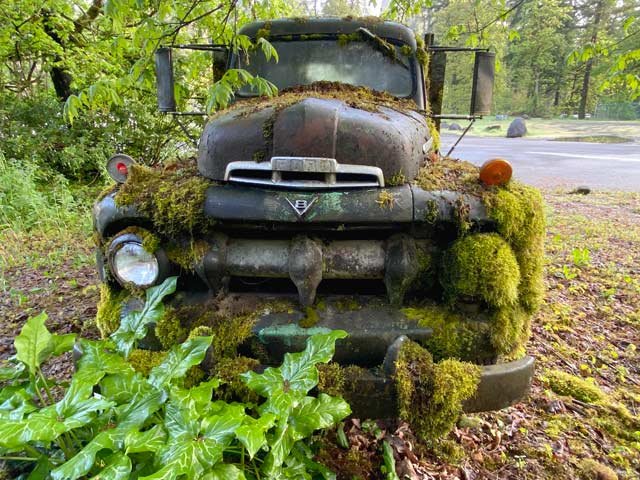 We have quite a few new classic car photos. Why? Well, we came upon a couple classic car shows (fairly) recently. Or, mini- shows rather.
How many classic cars does it take to make a classic car show? That's not a joke. I figure any gathering of a few classic car aficionados constitutes a car show.
Some serious aficionados are exactly what we found at the end of a long run in Whittier, California. These guys put some serious time, effort and money into their cherry and cherished rides.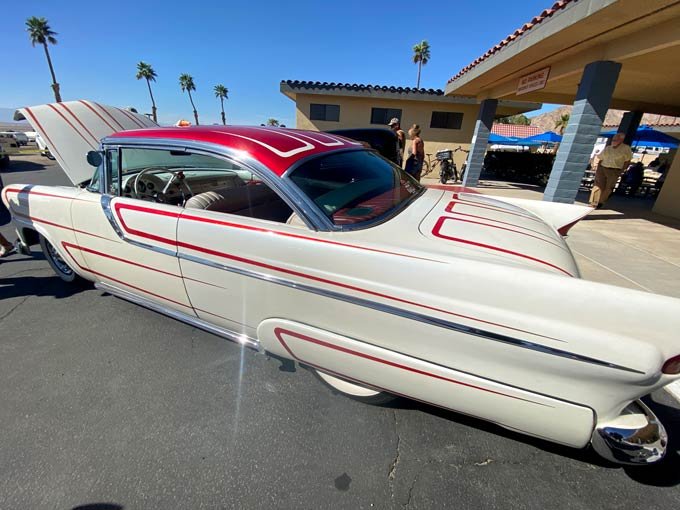 As my dad would say, that's…One Charp Chort! A few more fanatics showed of their fun toys for the FOY anniversary celebration.
Our Cool Campers Gallery is where we've put all our classic car photos ever since we hit the road 15+ years ago. We originally created that gallery to show off all the classic RVs, unique rigs, and other interesting vehicles we've seen on our travels. So, I figured that was the best place to include all our classic car photos. Classic, or not…
What relatively random collection of fun fotos shall we share next week?