We interrupt our regularly scheduled RV Lifestyle Blog for an important personal message of love, respect and gratitude.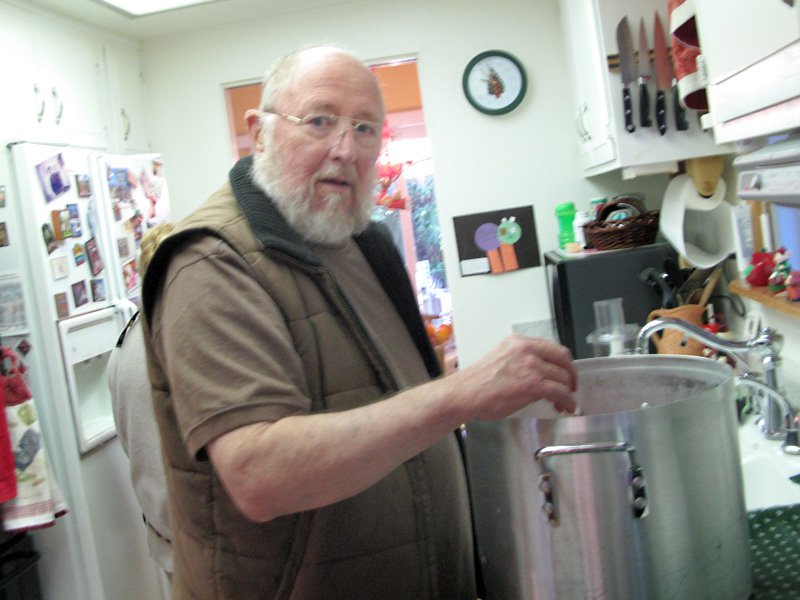 Raul "Red" Agredano
September 24, 1934 – September 22, 2020
I love this man. Loved may more appropriate, though I know he will always be in my heart. In the early hours of September 22, 2020 the world lost a great man. And it was my honor to be there by his side.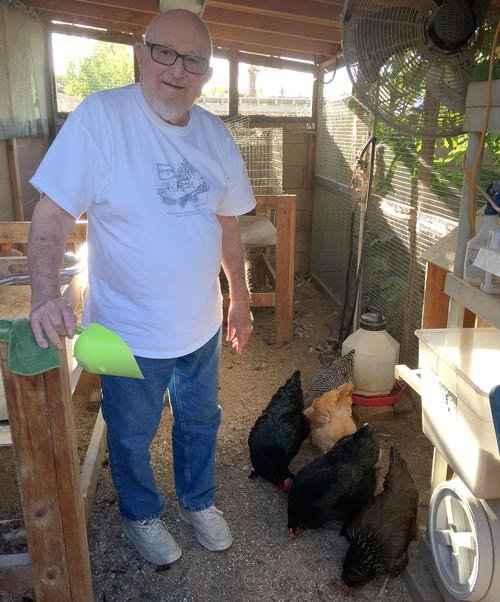 I first spoke to Raul on the phone in nineteen ninety something. I called to ask him directions to his home in Los Angeles from our San Francisco apartment. I wanted to surprise Rene by arriving on Christmas Eve. A year or so later, still in our previous life, we met up with her parents at the Grand Canyon while on the motorcycle trip where I proposed to Rene. I asked Raul for his daughter's hand in marriage. His immediate answer to me was, "I can't help you with that." 🙂
I didn't need his help. I only wanted his blessing, which he gave me. For that, and so much more, I am eternally grateful.
In our early days, we enjoyed many a great meal, including the best tamales at Christmas. Later I recall him recalling how, "I used to be able to eat like that," when I would still fill myself up upon every visit.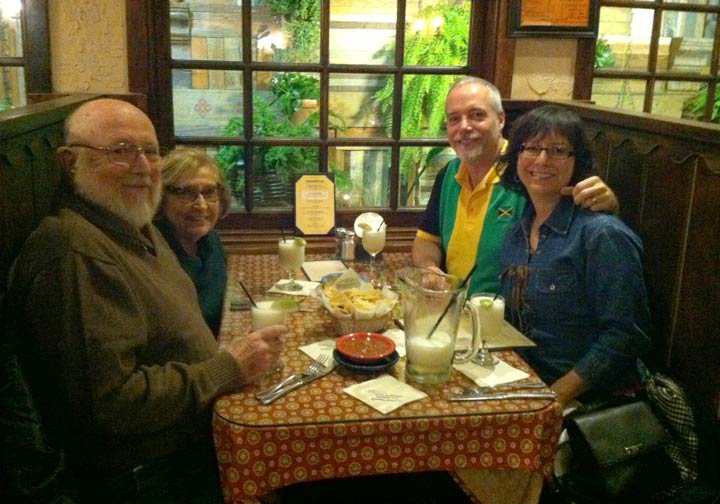 We enjoyed fishing together on a few occasions at Shaver Lake, and at least once on the Klamath river. He once enjoyed woodworking, and made many a loaf of delicious bread. And we spent a good amount of time in his garage.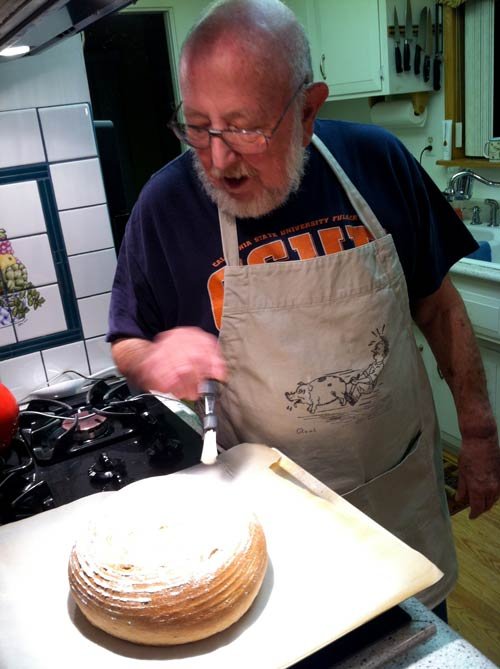 We made that apron above in our Tripawds CafePress store, from a drawing Raul drew while he was enlisted in the Air Force. It's my favorite to wear whenever working in la cocina en al Casa de Agredano. The photo below is one of my favorites with Raul. It shows how much he enjoyed sharing his expertise with me, and getting his hands dirty.
Yet, it also shows how frustrated I get whenever Rene photographs me in the middle of a frustrating project. I have since learned that is such a silly reaction. (Remind me that next time.) Raul taught me how to pack trailer wheel bearings, by hand.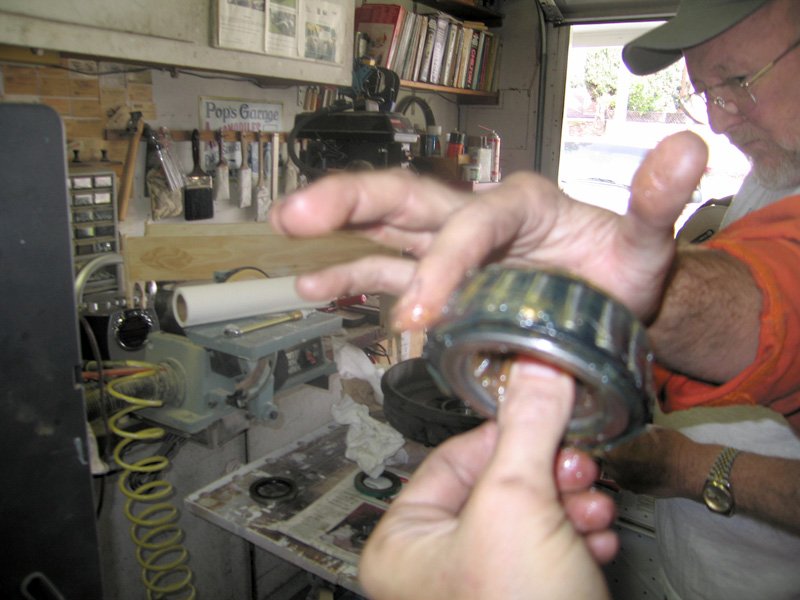 Just look at him checking my work there! He was there years later to oversee me install AirLift airbags.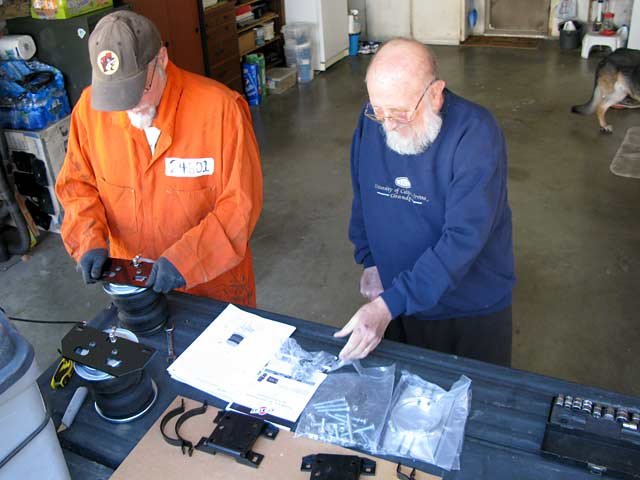 And yeah, he gifted me those orange shop coveralls I've worn for many RV and truck maintenance projects, and plenty of Halloween parties. Raul loved Jerry. And I'm sure he loved Wyatt in his own way, while always calling him "Lobo"…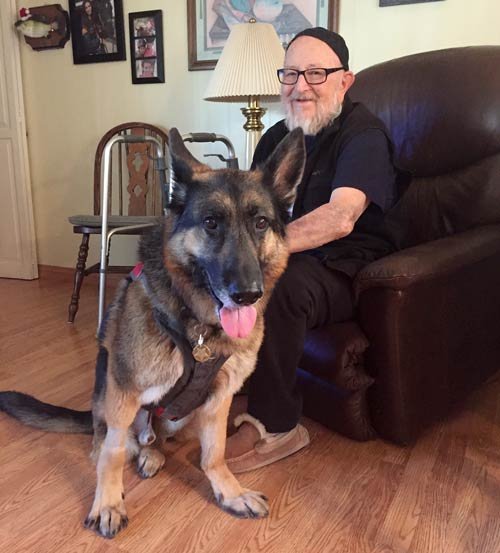 In his final days, I told Raul, "You done good man." And that I wholeheartedly believe. He was an amazing husband and raised five incredible daughters. I kissed him on the head with much love, respect and gratitude. I would like to think I helped him in some way these past few weeks. For he helped mw in many more ways than anyone will ever know.
In the end, Raul gave me the greatest gift. He taught me how not to die. Stay healthy people, enjoy your final days.