If you want to know how to replace Dodge Ram headlights, look no further. This is a very simple repair, for anyone! Oxidation and wear cause headlights to fade over time. This blurs the focus of the beam, and impairs visibility when driving at night. Okay, technically we're talking about how to replace headlight lenses here, not the headlight bulbs themselves.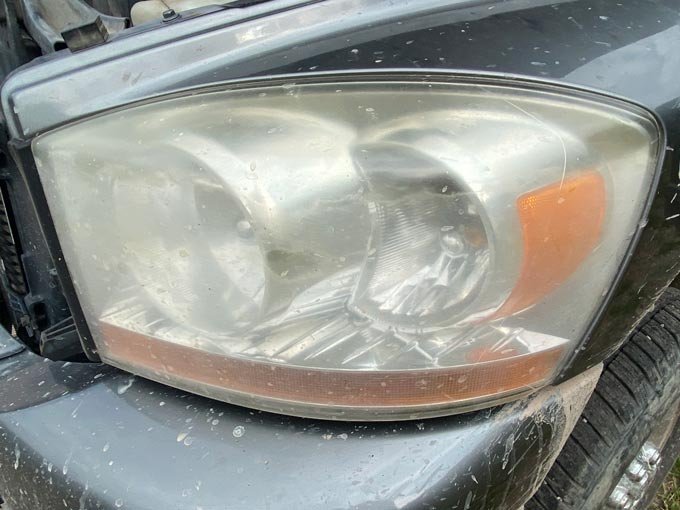 Tools Required to Replace Dodge Ram Headlights
You will only need a small socket wrench set with extension, if you don't have Torx driver set. If you're in a hurry, or want to make it even easier on yourself, a socket adapter for your power drill will also help make quick time of the job. Of course, you will need replacement lenses to fit your truck. There are many styles of replacement headlight lenses available for any year Dodge Ram. You'll find many to choose from for any vehicle, for that matter. And the steps to replace headlights is likely similar to what I describe here for our 2006 Dodge Ram 2500. We chose these cost effective factory style head lamps compatible with 2006-2009 Dodge Ram 1500, 2500 and 3500 truck models.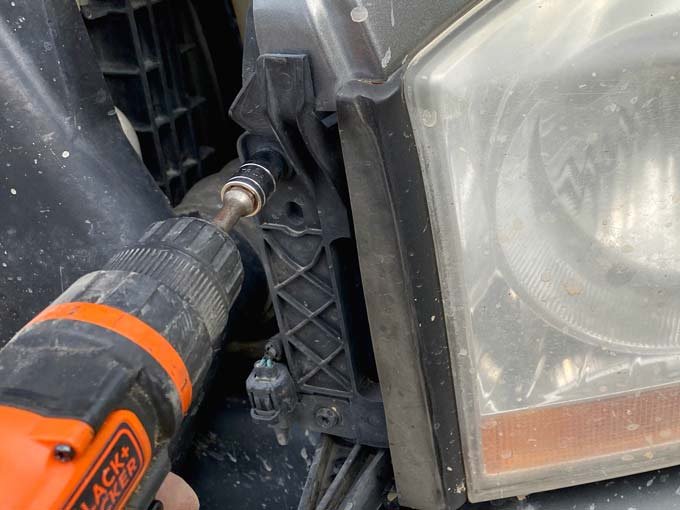 Simple Steps to Replace Dodge Ram Headlight Lenses
At the front of each head lamp, you will find two Torx nuts securing the lamp in place. A socket wrench, or socket adapter drill bit make them quick and easy to remove. Save the nuts, you'll need them to replace Dodge Ram headlights since new lenses do not come with replacement nuts. Don't just pull the headlight out yet!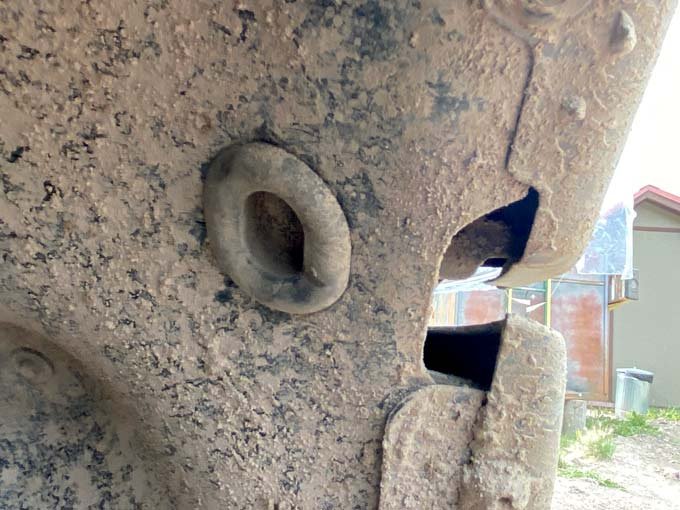 Accessing the rear headlight screw is a bit trickier, but not so hard if you know where to look. Find the access cover for another nut inside the wheel well behind each head lamp. Peel the cover away, and insert your wrench or driver to remove the rear nut securing the headlight in place.
https://liveworkdream.com/wp-content/gallery/2021_misc/cache/081821w_vickers-0042.jpg-nggid049367-ngg0dyn-200x133x100-00f0w010c011r110f110r010t010.jpg
Do not drop this screw! That's easy to do. Mine fell inside the wheel well and lodged itself inside the bumper. This simple job to replace Dodge Ram headlights would have taken me much less time, with even less swearing if I found it quickly. But I spent 30 minutes looking through the rocks and grass where I swear I heard it fall. And, there I go digressing once again…
Replace Dodge Ram Headlights Lenses
You can now loosen the lenses and pull them out a bit. Just be sure to remove the headlight bulbs from their sockets in the lenses before you proceed any further. You will easily find the headlight wiring plugs inserted into the back of the head lamps. The bulbs are attached to these plugs. Twist them 90 degrees to remove the bulbs and gently let them rest. No need to remove the bulbs. You can now remove the old faded head lamps.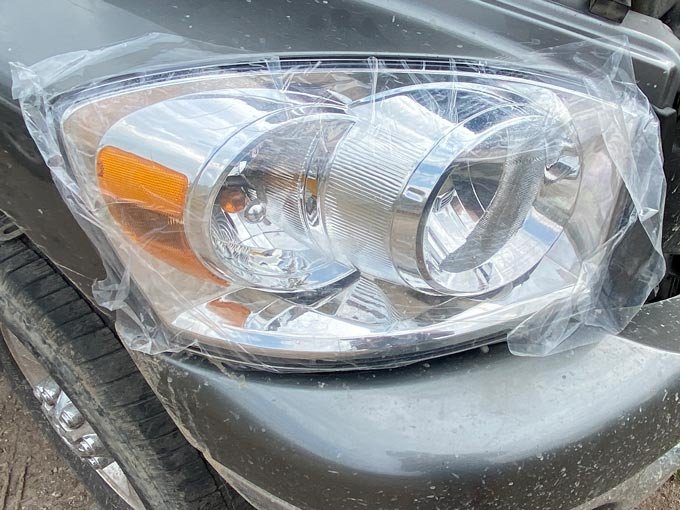 Insert your shiny new replacement head lamps into the lens cavity until you feel them catch. Reinstall the headlight bulbs into their sockets. It's best not to touch the bulb glass with bare fingers, or dirty hands/gloves. Oils from your skin or dirt can cause damage to the bulb when it gets hot.
NOTE: To replace Dodge Ram headlights you may need to remove the (right) passenger side lens to access the bulbs. You'll quickly discover that the air filter is in the way when trying to access the rear of the head lamp.
Once you find that nut you dropped, tighten it into the lens from the rear. Then, replace the access cover inside the wheel well. Line up the bracket attached to the front of the lens with their holes and replace those screws.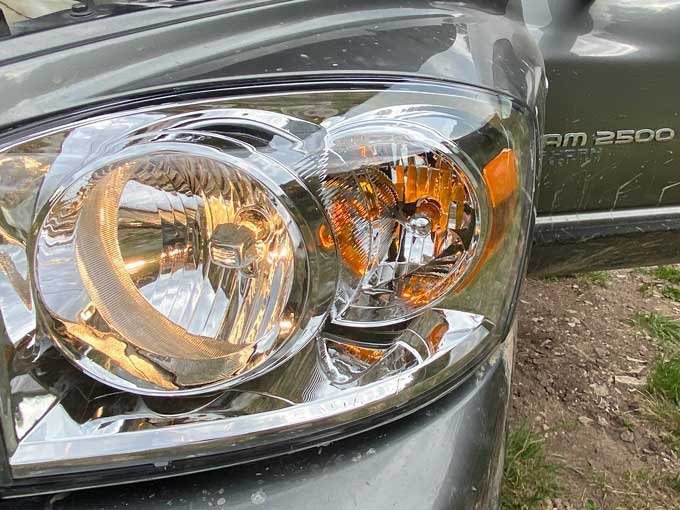 Finally, test all your lights. You may wish to do this before tightening everything up. And if you still haven't found that screw you dropped, screw it. Your headlights shouldn't fall out by the time you get to a hardware store.
The Cheap Way to Fix Faded Headlights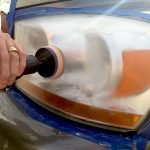 And, if you're like us, you may want to polish faded headlight lenses first. We did that, and I just realized they lasted four and a half years. The 3M Headlight Restoration Kit I wrote about did the job. It makes repairing old cloudy lenses easy, and does improve headlight brightness. But when traveling full-time, there eventually comes a time to replace Dodge Ram headlights.
Related Reading: