The pandemic reality has finally arrived inside the Fountain of Youth bubble. No more social gatherings. No more swimming. It's time to go. Quickly.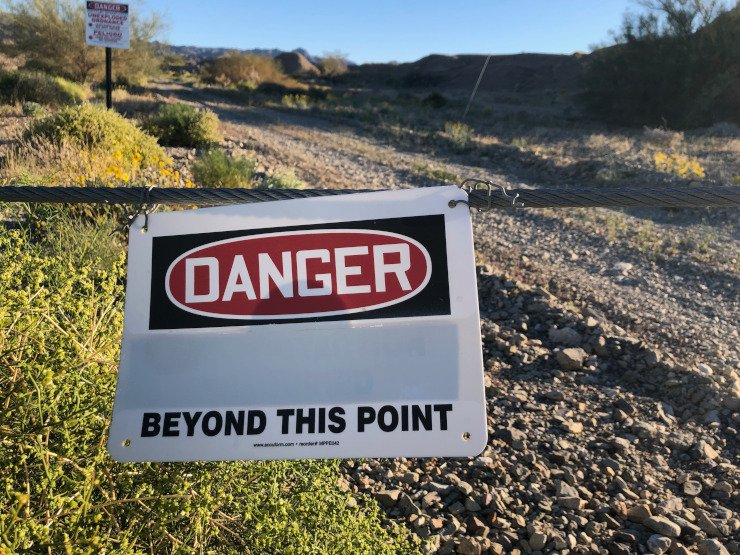 The FOY campground is still allowing campers, but all of the pools and recreation rooms are closed. Canadians have fled. And spring breakers came and went, presumably when they saw that nothing but the laundry room is open. It's a ghost town.
I've got a lot to say about the last two weeks, but I'll save it for my longer blog post. For now, it's become clear to us, and thousands of other full-time RVers out there, that our freewheeling lifestyle can come back to bite us in the ass during a pandemic lockdown situation. Because when authorities are calling on people to "stay home" but our home is wherever we park it, finding a landing pad gets complicated.
Many RVers have nowhere to hunker down. Tons of public parks are closed and small towns don't want strangers coming into their communities. There is talk of the BLM clamping down on dispersed camping. People are panicking.
Thankfully, Jim and I have incredibly generous friends who invited us to stay on their remote Oregon property for the foreseeable future. And it has full-hookups. We didn't even have to ask, and are very lucky and grateful for that offer. In a time like this, our independent streak seems so unimportant. We all need each other, now more than ever.
California lockdown laws are getting tough, and I can't even say goodbye to my family in Los Angeles. That breaks my heart and I'm getting teary-eyed just thinking about it. My parents are 86 years old and not in the best health, but they have two of my sisters looking out for them.
So tomorrow we'll head up Interstate 5, and wave to my family from afar. We hope that we don't run into any hassles with authorities, because explaining our situation will get tricky.
Officer: "Why are you going north? You have Texas plates. Why aren't you going home to Texas?"
Us: "Well officer, you see, we don't really live in Texas."
In all our years on the road, this is going to be the most interesting three-day drive. I'll keep you posted, if you promise to wash your hands and stay healthy.