Ever wonder how to host a virtual marathon? Or what relevance that may have here in our digital nomad lifestyle blog? I can answer that! For starters, living the nomadic life presents its challenges for working from anywhere or managing any sort of event. Rene and I also have shared quite a bit about our marathon training here. Current events have canceled most in-person races, and long-time @LiveWorkDream followers know that most of our life is spent maintaining Tripawds and the Tripawds Foundation.
All of that adds up to making perfect sense for our Third Annual Tripawds Virtual Marathon. So, how did we do it? With a little help from our friends. And a lot of help from our supporters…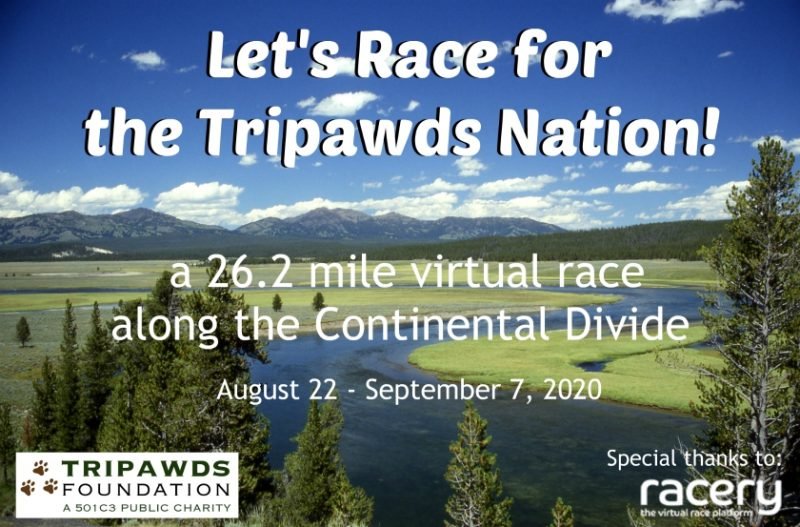 How to Host a Virtual Marathon Online
Our friends at Racery the Virtual Race Platform have been the biggest help for making this annual fundraising event possible. And it has grown every year thanks to their support. The Racery platform provides everything you need to host a virtual race you can host to raise funds for any cause.
Racery Makes it Simple to:
Create your custom course route
Select from numerous existing courses
Provide personal fundraising links for participants
Log activity from the app or website
Convert numerous alternate activities to mileage
Track progress of runners
Cheer on teammates
And much more
Check out this short screencast video I made providing Tripawds fans with a progress report of our virtual marathon currently in progress…
https://youtu.be/QvX4wpg_Uy4
We now have 24 participants "running" from all over the world, while we manage the event on the road. Everyone has put in miles, but not all are running. The Racery platform allows for logging all sorts of activity, which the platform converts to miles. Select from dozens of activities, ranging from aerobics, bowling, and cycling to yard work and yoga.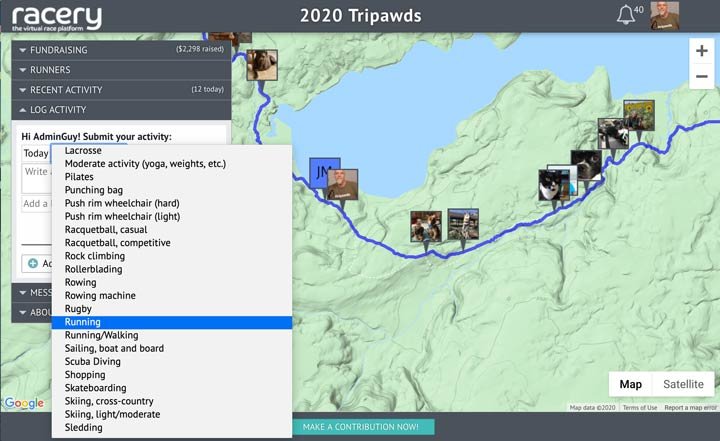 Racer makes hosting a virtual marathon fun and simple, for coordinators and the participants. We had our virtual race all set up in virtually no time. And the "runners" can use the simple interface on the website or mobile app to log activity, check the leader board, and cheer on teammates.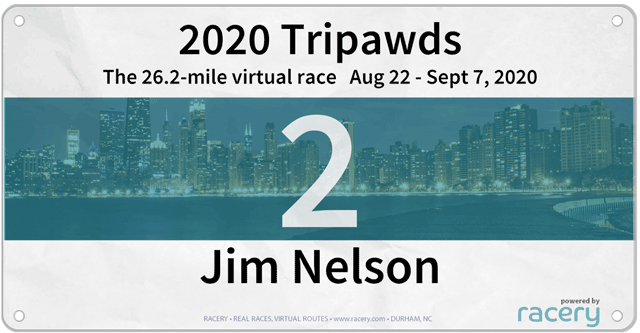 The best part is the personal fundraising links Racery generates for each runner. Everyone can easily share their link and the app tracks their their total donations raised amount. Racery even generates virtual race bibs for runners to share on social media
So, if you're ever wondering how to host a virtual marathon, check out Racery the Virtual Race Platform. And if you're so inclined to support our efforts to help amputee pets and their people, it's not too late to join the fun! Or, you can back me here to show your support. Or, I suppose you could back Rene here.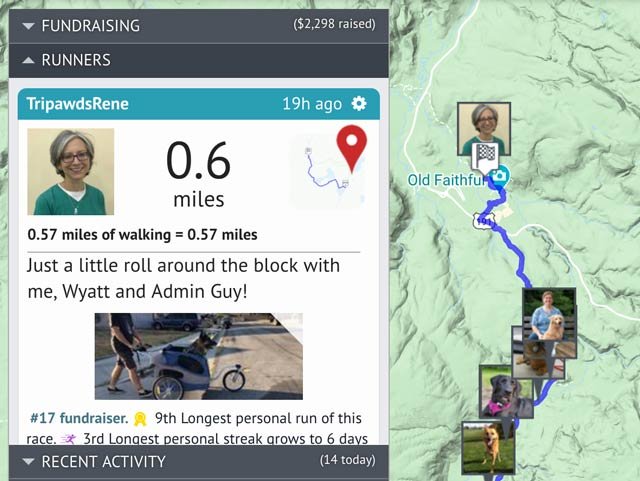 Not that this is a race or anything.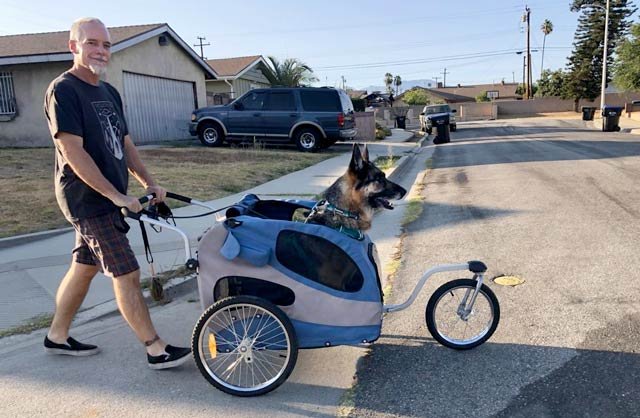 But Wyatt would certainly appreciate the gesture.