No this won't be anything like the Bridges of Madison County. Personally, I hated the movie. But I swore we shared more photos of those than the one picture of Hogback Bridge that Rene posted in her Roadside America app review back in 2015. Being this is another Fun Friday Fotos collection, I'll share some Bridges of Lane County I've seen while out and about here in Southern Oregon.
What with that whole pandemic thing going on, we haven't actually gotten out and about much. So I'm sure there are many more Lane County bridges.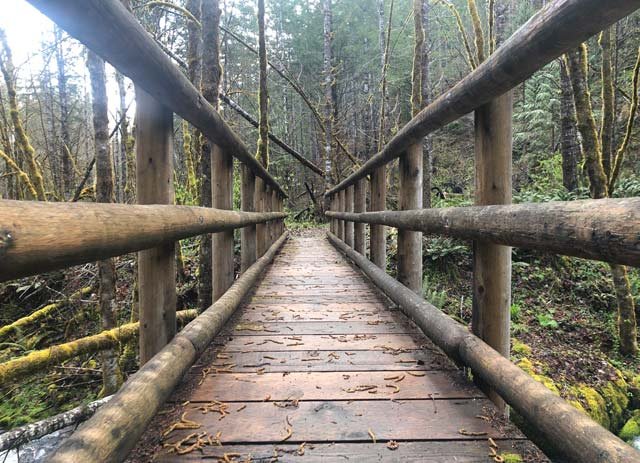 But being located in a small town known for its mountain biking trails, I have come across quite few footbridges during my morning runs.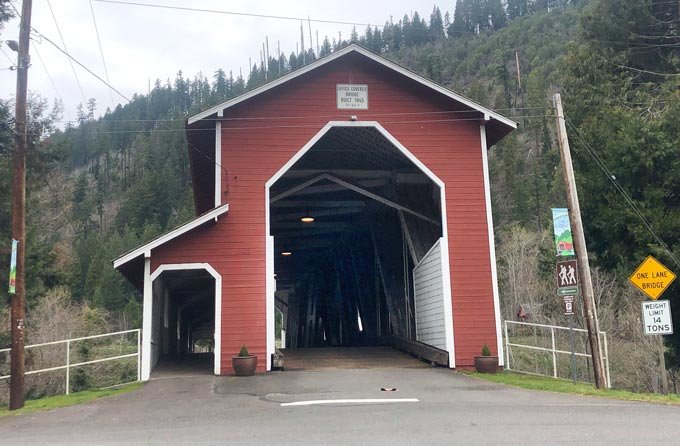 Westfir is also known for its Office Bridge, the longest covered bridge in Oregon. One of only two such bridges in the state using triple Howe truss construction, The Office Bridge measures 180 ft (55 m).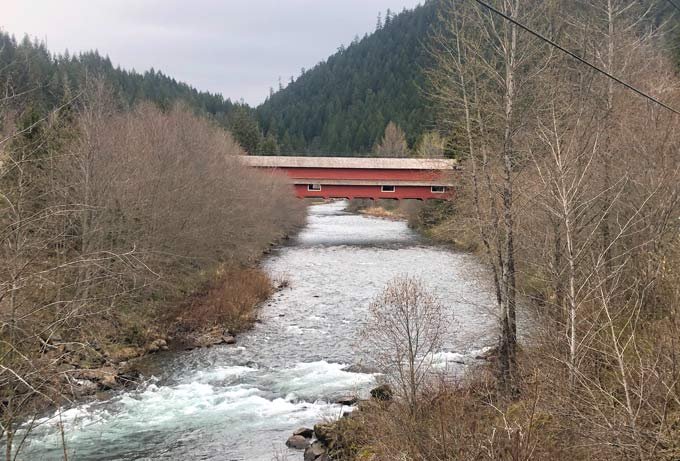 Interesting trivia fact here: the Office Bridge is the only covered bridge west of the Mississippi River with a separated pedestrian walkway. Good thing for runners! Not that it matters considering I have never encountered a single vehicle while running through the bridge.
About those hiking bridges. Some look built to last, like this steel walking bridge along the paved interpretive path at Buckhead Trail in the Willamette Forest.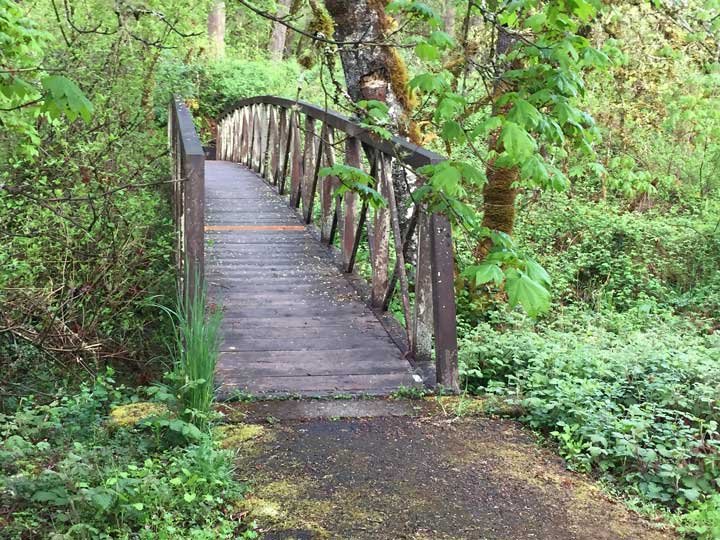 Some are in much better shape than others. And others have narrowly escaped destruction.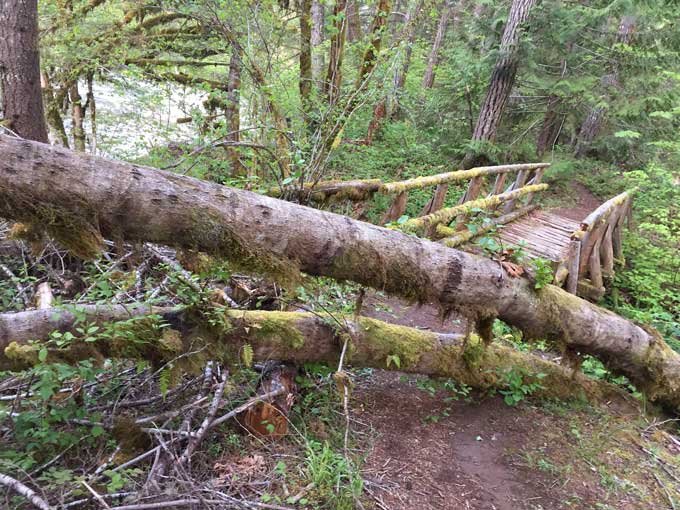 And yes, this is the same bridge from the first photo above – only a few days later. 😮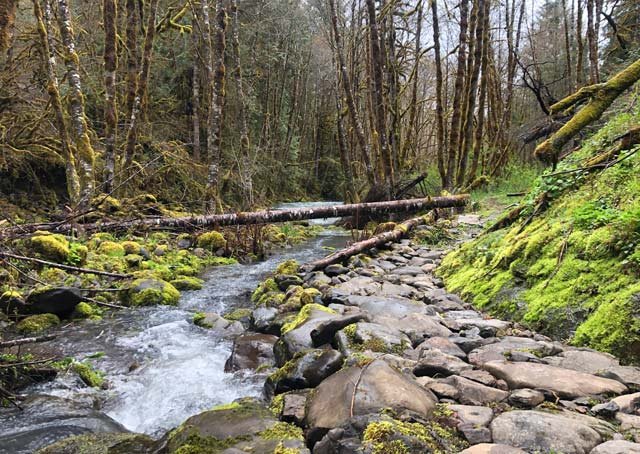 Some Bridges of Lane County are even natural, albeit a bit dangerous.
What random collection of fun fotos shall we come up with for next Friday? Check out all our full-time RVing photos from the past 12+ years and suggest some ideas in the comments!