When we first learned about Harvest Hosts, the club that offers free overnight RV parking at fun tourist destinations, we weren't sure if it was for us. Then we tried it and loved our Harvest Hosts test drive but still didn't appreciate it as much as we did the week we tried to shelter in place. In the unpredictable age of Coronavirus, Harvest Hosts is a necessity for full-time RVers. And I'm not just saying this because our membership was comped. Here's why.
Finding Safety from Coronavirus Through Harvest Hosts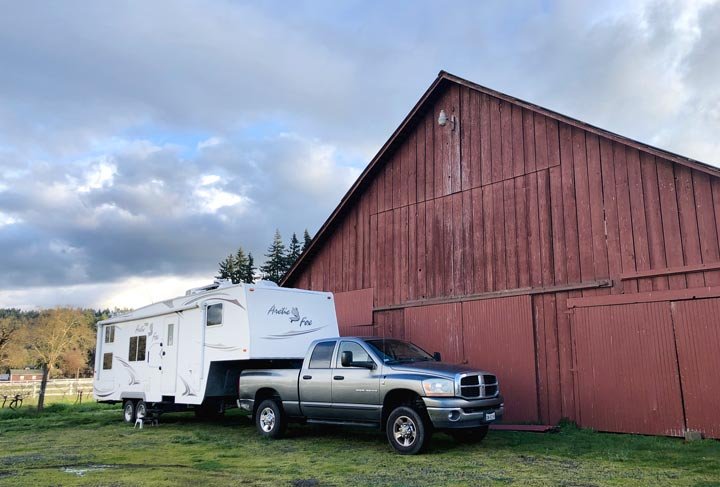 At the end of March, we made a three-day evacuation road trip from Southern California to our friend's property in Oregon. We knew that finding places to stay on our route would be chancy. Most RV parks had already closed, or were shutting down by order of local governments.
Normally we would rather boondock than do the RV park thing, but our route had almost zero options for safe, legal, overnight RV camping. Meandering along the more scenic routes was not an option this time. We had to get to our shelter in place spot as quickly as possible.
Our first night was spent in a noisy, sketchy field adjacent to a truck stop. We hardly slept. It was awful. The next night, we stayed at a Passport America Park, which was barely a step up. But we had an electric hookup to keep us warm in the mountains, and that was all that mattered.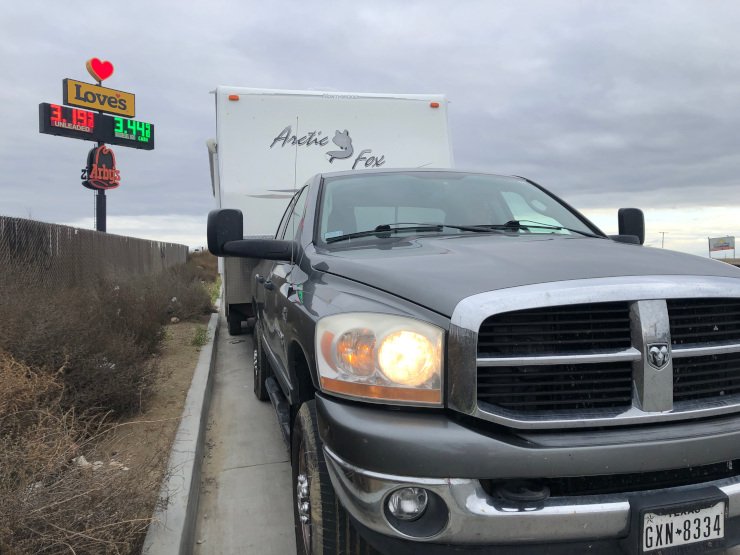 Harvest Hosts Hospitality Shines, Even During a Pandemic
On the third and final day of driving, we found a little corner of paradise near our friend's place. A Harvest Hosts winery owner responded to a message I left the night before, and graciously invited us to stay one or even two nights if we wanted.
I couldn't believe she was good with us staying. In uncertain times like this, when everyone is suspicious of strangers, and any of us can be Coronavirus carriers, her invitation was a light in the darkness of the pandemic.
The winery owner not only gave us a safe place to stay for the night, but proved that a Harvest Hosts membership is an indispensable tool for all RVers – especially full-timers like us.
In Times Like This, Harvest Hosts is a Club You Cannot Live Without
Think that I'm exaggerating? See what other full-timers say about Harvest Hosts Helping RVers trying to get to safety.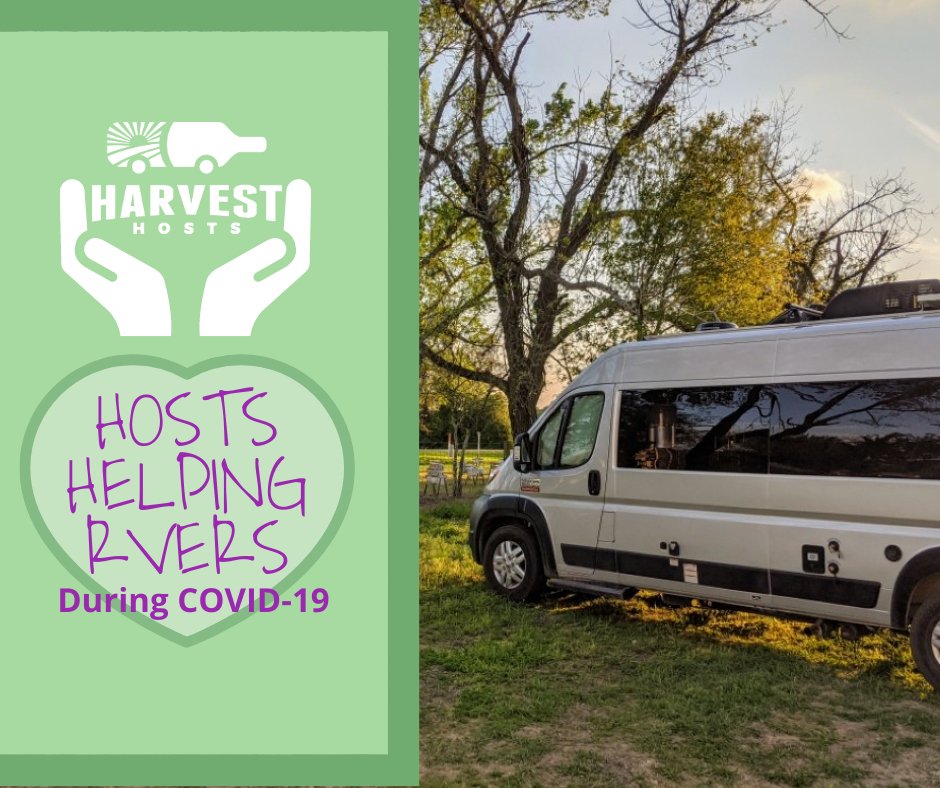 The world of full-time RVing has changed. As the recent HuffPo article about full-time RVers getting booted out of RV parks showed, life on the road is more unpredictable than ever.
All those pre-pandemic RV boondocking tips from hipster YouTubers? Take 'em with a grain of salt. Free camping spots from big box stores to the BLM may or may not be open for camping for the foreseeable future, and RV parks can shut down at a moment's notice if they aren't already. This pandemic puts the brakes on the best laid plans.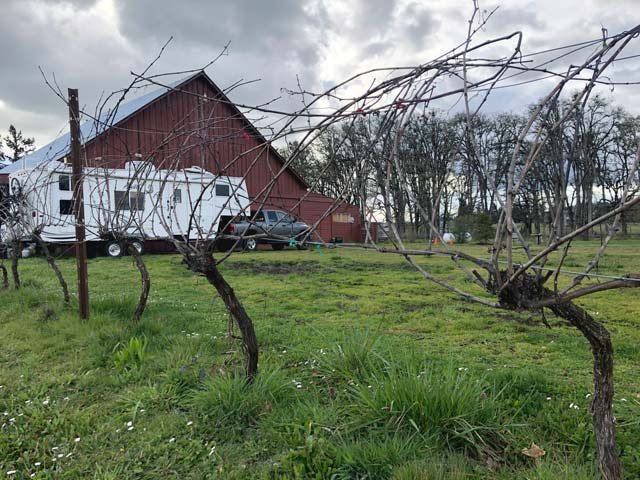 If You Must Travel, Do It Smart
Right now, none of us should be going anywhere. But if for some urgent reason you need to get from Point A to Point B in your RV and it involves an overnight stay, the more camping options you have in your back pocket, the better off you will be. A Harvest Hosts membership is always smart but now without a doubt, it's a necessity in the best and worst of times.

Check out Harvest Hosts for more fun overnight stops. Or find Harvest Host locations near you!