Our second marathon of 2019 is complete, and we couldn't have asked for a better day!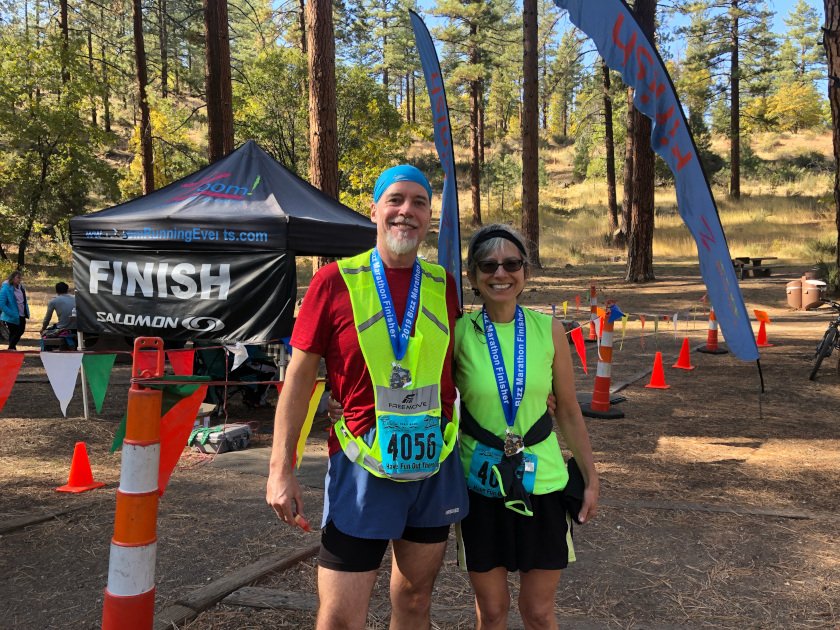 It was our first race on dirt, and we had no idea what to expect. There were only about 70 or so runners total, some of whom were doing an ultra marathon of 30+ miles. At the start line I looked around at how incredibly fit these people were, and I kinda felt like we might have taken on more than we could handle.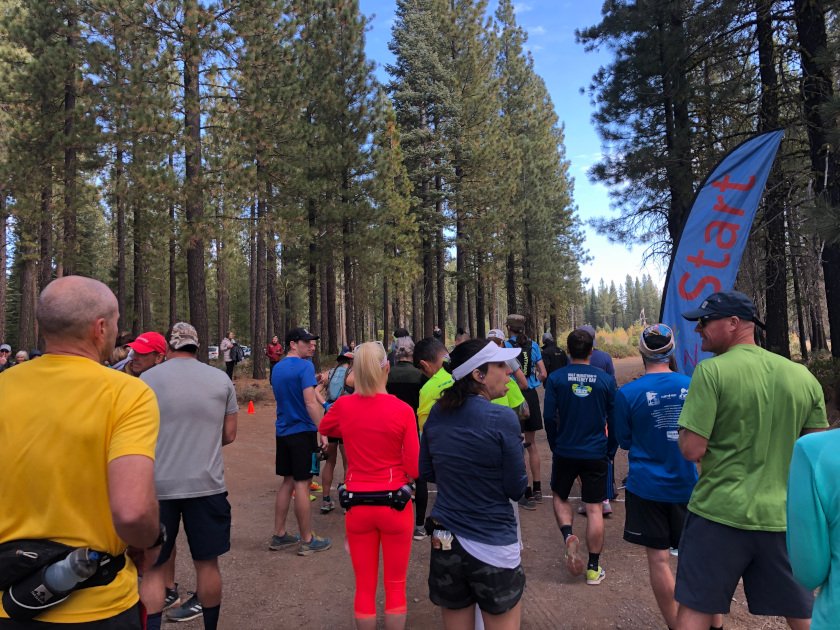 Turns out we were well prepared, because neither one of us died.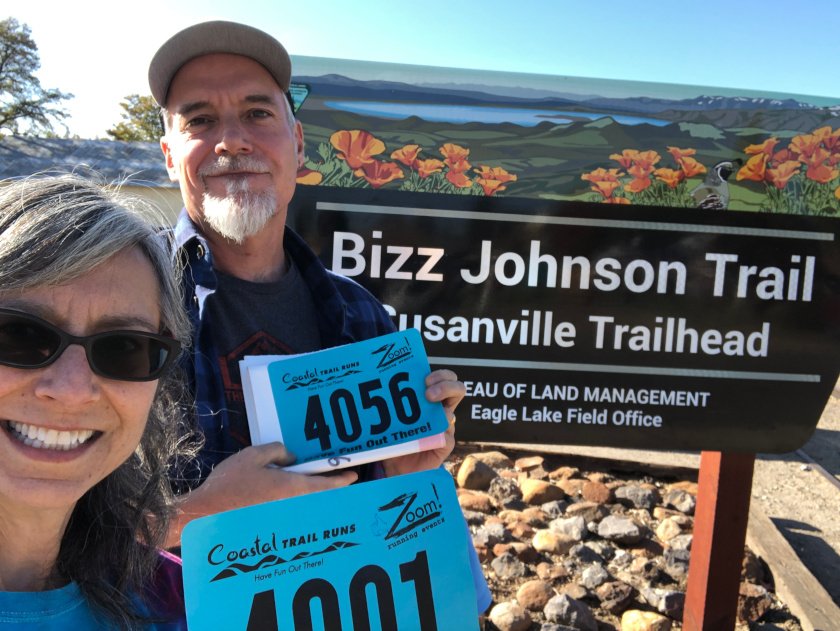 The race day weather was better than we could have hoped for. The morning was a bit chilly at 35-degrees but it got up to 77 by the time we crossed the finish line. What a treat!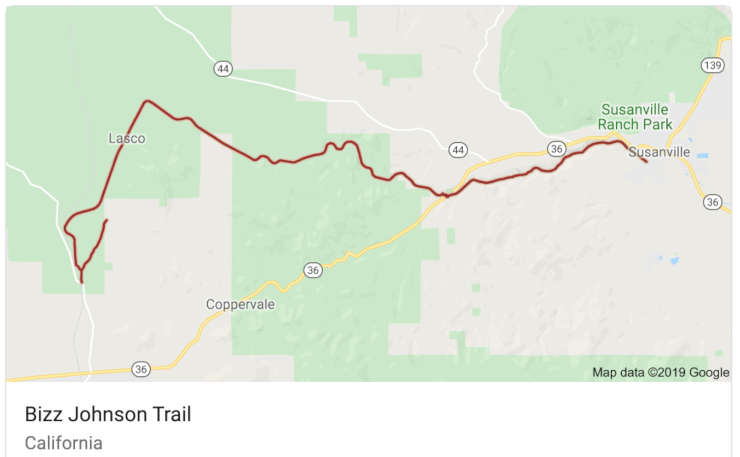 The trail is amazing. Even if you never run a marathon on it, you've gotta see it to appreciate the location. The path follows some incredible terrain, including canyons, cliffs, railroad trestles and tunnels, and places you just don't ordinarily traverse in the everyday world.
I took one dorky selfie during the race. It took all I had to run and snap a photo without falling. If I had all the time in the world I would have taken soooo many more photos. But we only had seven hours to finish. Turns out, I could have taken way more photos because I finished in plenty of time.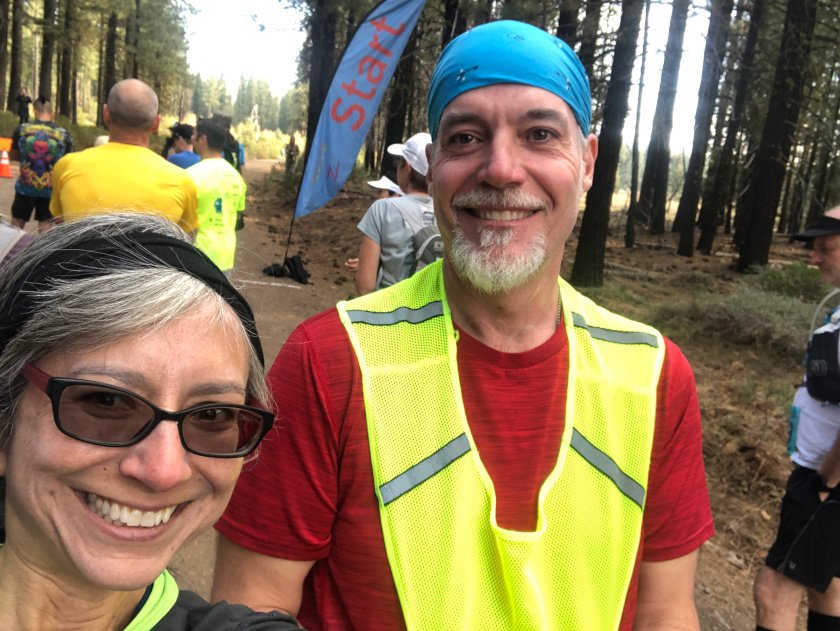 And now I understand why so many people over 50 are doing trail races instead of road ones. What a difference running on dirt makes on the body. Unlike an asphalt race that beats your bones to a pulp, dirt is a kinder, gentler experience. It makes for slow going, but in the end we just didn't feel nearly as trashed as our Colorado Marathon on asphalt. It was worth the slower finish times to be able to walk today without feeling like our quads are on fire.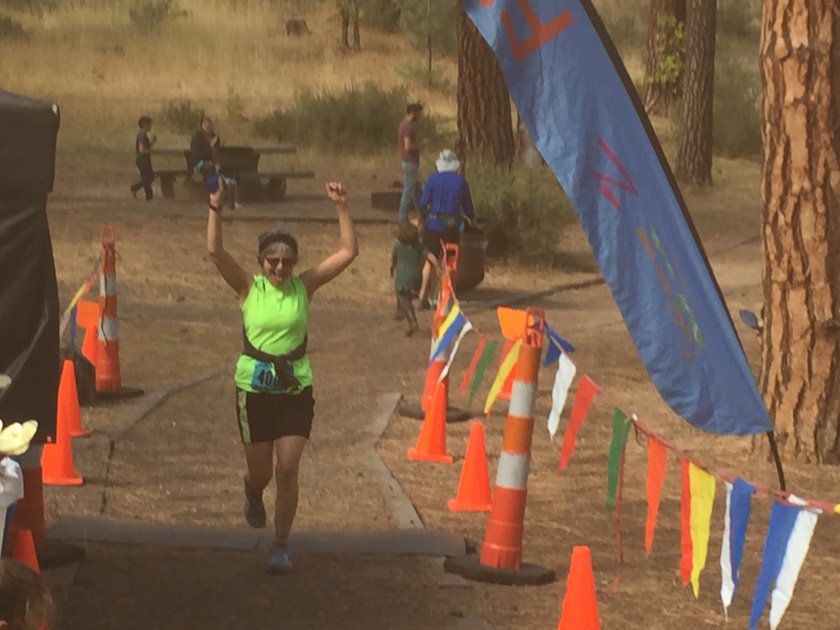 Jim snapped these photos of me crossing the finish line, because he got there long before I did. Yep, he's fast and modest about it too!
I noticed in this race, and in Colorado, that not too many people scream their heads off when they cross the finish line. Their loss!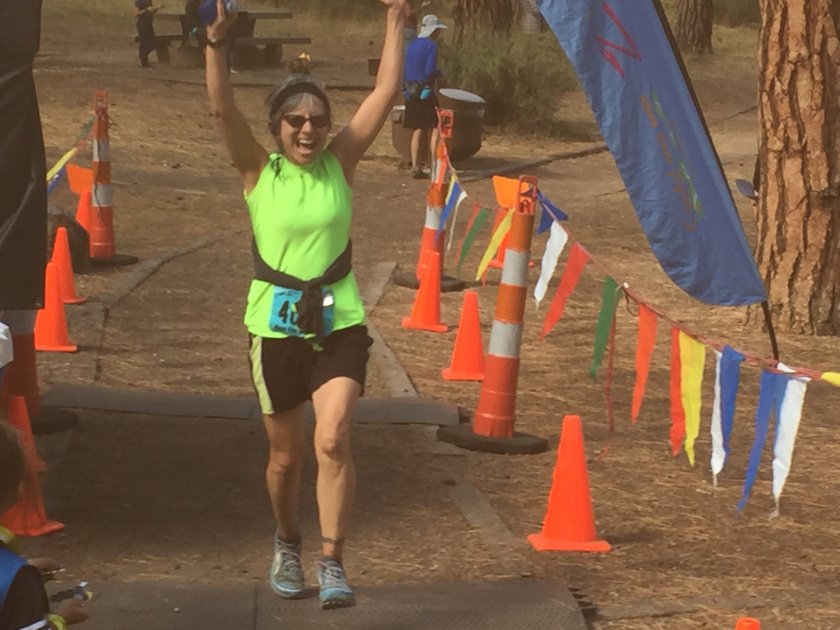 Damn if I was gonna hold back from my victory scream. I had to let it out! There was just too much planning and preparation to cross over without making a sound other than a grunt like most people.
In case you're wondering:
Jim's finishing time was 4:50:11.
My finishing time was 5:24:01.
At mile 20 I just about lost my mind and bonked, but then I remembered what was waiting for us at home.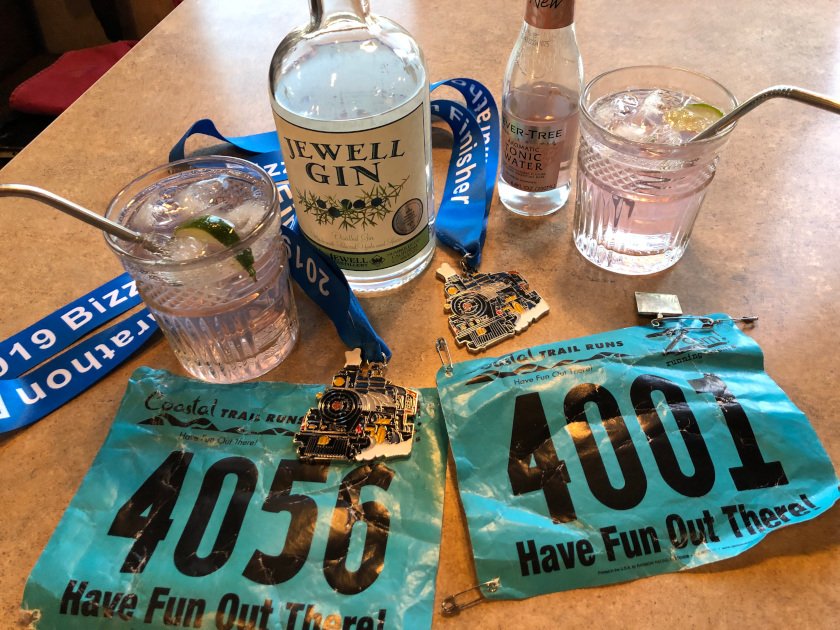 Will we do another race? Oh yeah, you bet. At least two a year from now on. Maybe we'll do this one again, or maybe we will find another scenic spot to race in. Who knows.
All I do know for sure right now is that yep, we are capable of surviving something I never dreamed of doing when I was younger. And that feels great! Plus, finding an excuse to stay in shape year-round makes it worth the little bit of pain when it's over. At least I think so. Jim may tell you otherwise on Friday!