Three Legged Red from Dunham Cellars is a long-time favorite wine of ours. Anyone who knows about the Tripawds community we manage understands why. We've made the trek to Walla Walla a few times now, and always make it a point to visit Dunham and pick up a couple bottles. This time, we arrived on the day they were bottling our favorite.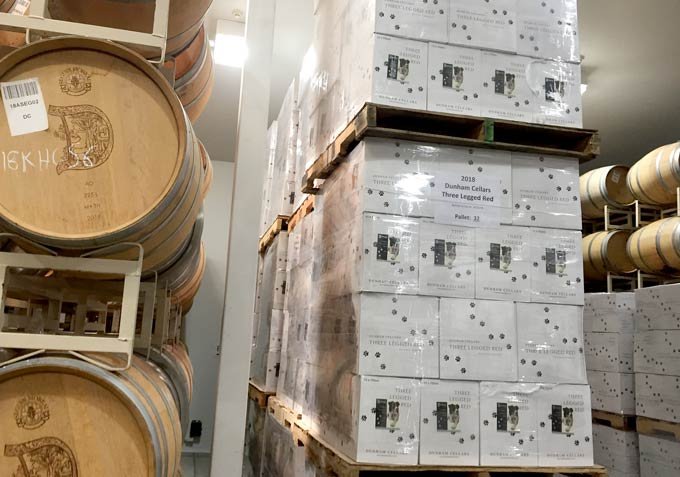 "Would you like to see…" the marketing manager we've stayed in touch with over the years, asked us as soon as we got there. She didn't need to finish the sentence.
What a treat it was to see the operation in action, up close and personal – especially considering our long history with the wine named after Port, the three legged dog (with two on the port side).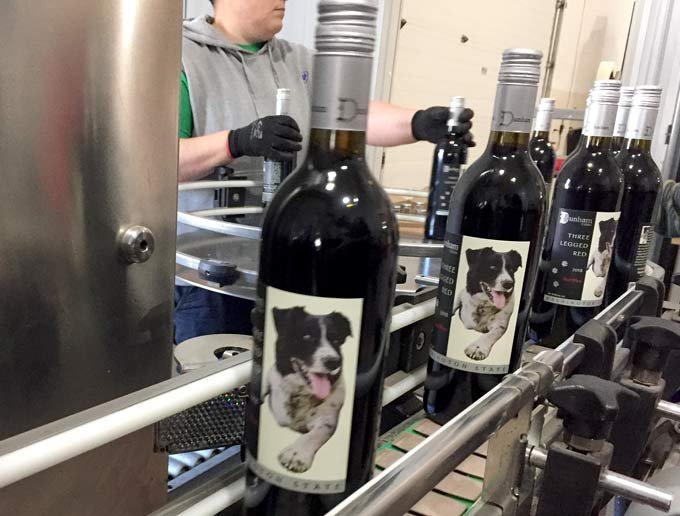 Three Legged Red makes an appearance a few times throughout our book, Be More Dog – just as it has throughout our travels over the years. We have been huge fans, ever since we pitched Dunham on a review to get a bottle sent to us our first summer workamping at Vickers Ranch…
"Whoa. They sent us a magnum!" Jim ripped open the carton and held up the big bottle of Three Legged Red. Jerry inspected the packaging, wondering what the big deal was all about. "This is cause for a celebration!"
— Be More Dog, Chapter 21: Ranch Life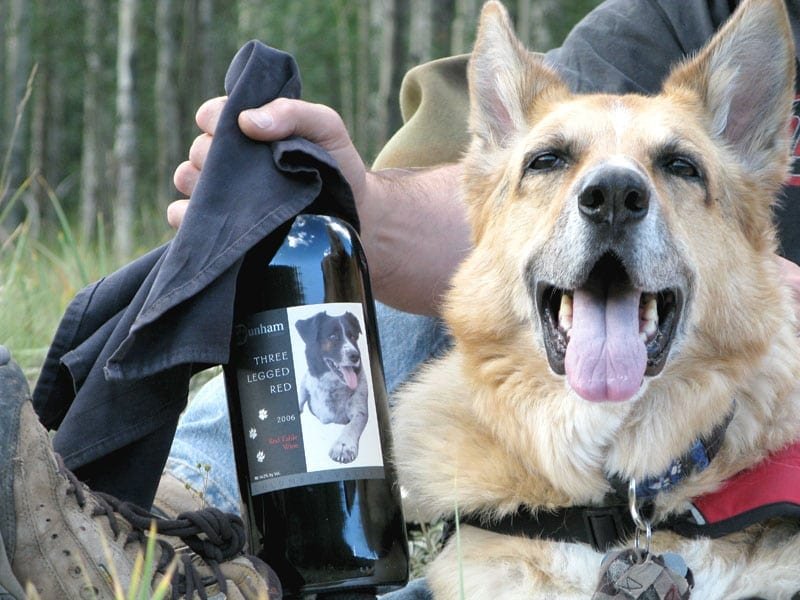 I won't give away the spoiler of how this wine appeared again, right when we needed it most later in the story. Let's just say it will forever remind us of Jerry.