It's now been a few years since we first had all that excitement at Vickers Ranch…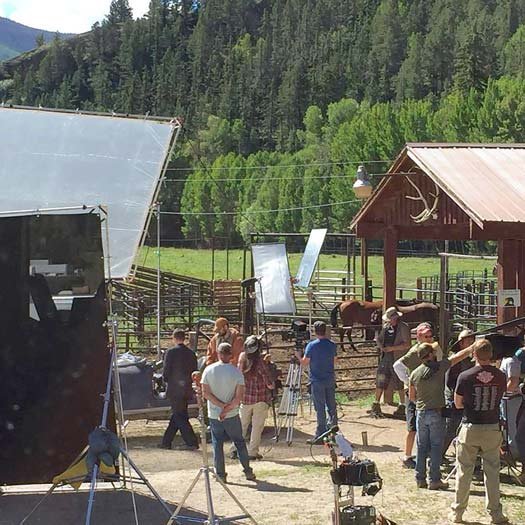 I guess we never wrote about it here. That was a fun few weeks at our workamping jobs, what with a movie crew filming on location all over the ranch. Yeah, that's my favorite ranch vehicle, Old Blue in the scene above.
Now here it is already a few months since this happened…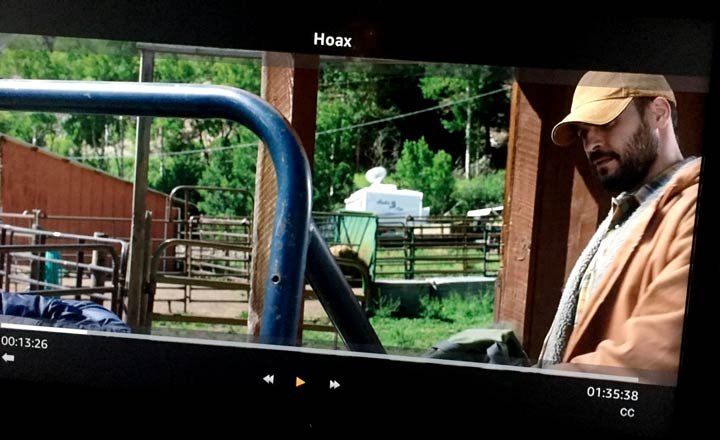 These things surely take time, but I had given up on checking the production status of the film. So I was pretty excited to learn that Hoax The Movie is now available On Demand!
Yup, that's the lead character loading up Old Blue to go hunt Bigfoot. But check out that rig in the background! Yup, we got another fifteen seconds of fame with that shot.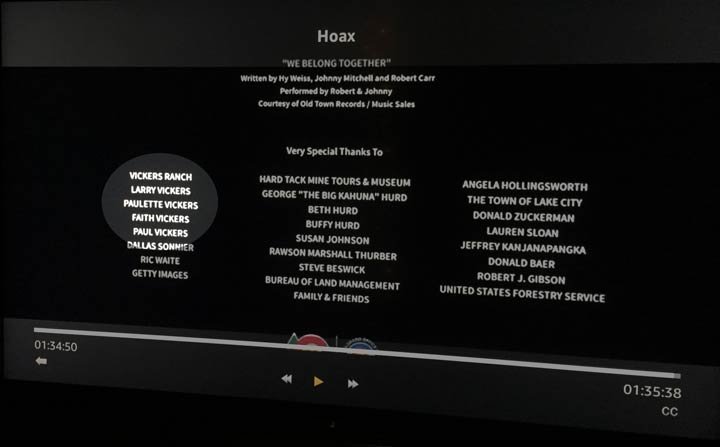 Well, maybe a few seconds at least. But it was fun seeing so much of the territory on and around the ranch depicted on the big screen in Hoax.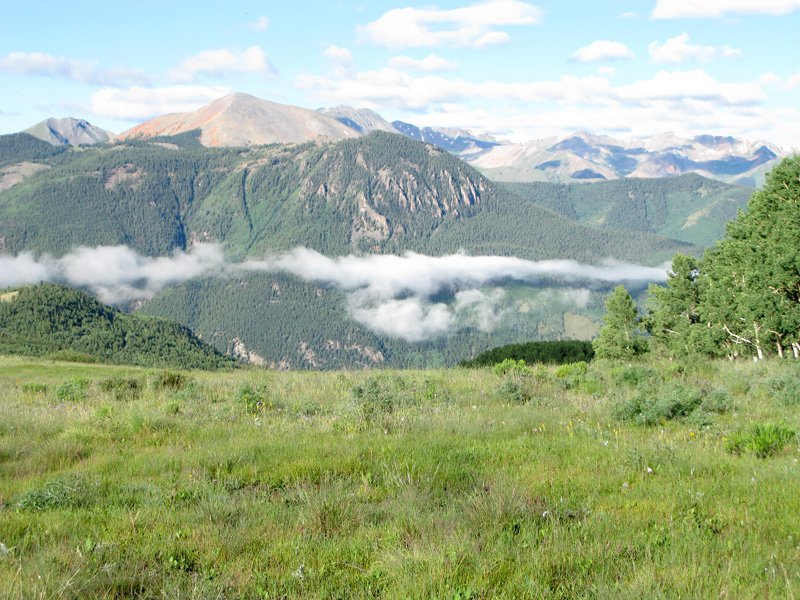 In fact, I thought of this exact photo we took on the upper ranch back in 2008, during one shot of the characters walking across the exact same hillside.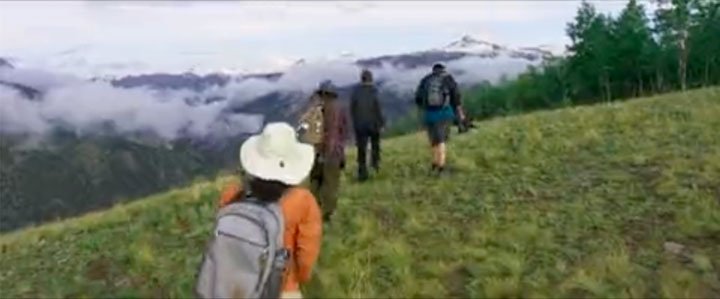 This new thriller follows an investigative team deep into the wilderness all over the ranch after a group of campers are murdered by what they believe to be Bigfoot. Personally, I think the plot gives Sasquatch a bad name. But the movie is very well produced. Watch the Hoax trailer here.
Spoiler alert, Hoax isn't exactly getting rave reviews, but it has earned awards on the indie horror film circuit. The acting may not be the best in Hollywood, and it does get a bit gory. But the scenery is sure beautiful. And, it may just bad enough to be good. I would not be surprised if it becomes a cult classic like those of the Chainsaw Massacre series.