If you're reading this on Monday morning, please pardon my snoring. I'm fast asleep from twenty six point two happy miles of running the Bizz Johnson Trail yesterday.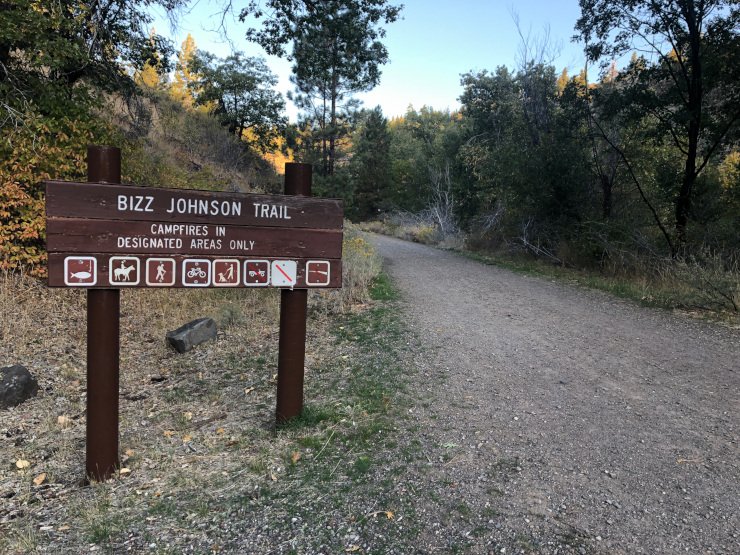 Ok maybe not all the miles were batshit crazy happy. I'm guessing that like last time in our Colorado marathon, some of those miles might be darn painful.
But with scenery like this, it will be easier to ignore whatever pain signals my body is giving out. Either way, I'm writing this post ahead of time, knowing I won't feel like doing it on Monday morning.
What to Expect Running the Bizz Johnson Trail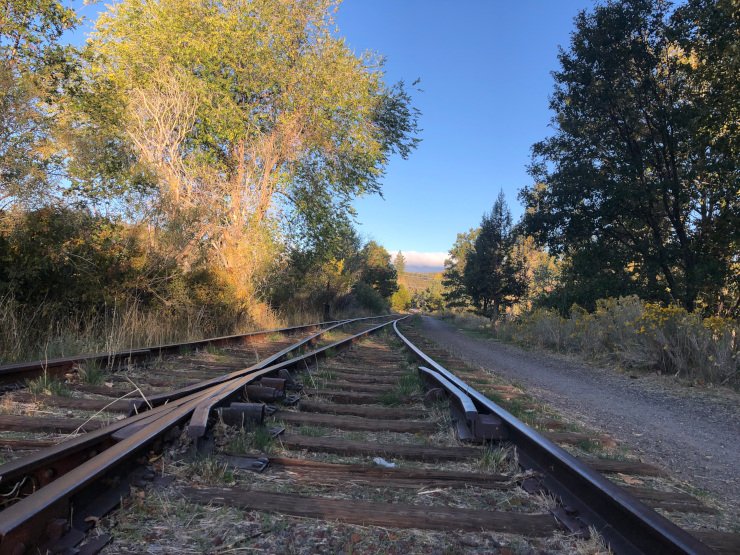 A few days ago I did a reconnoissance on the Bizz Johnson Trail that we will run for the marathon. As per my training plan, I only did a brief eight mile run but WOW. This trail is spectacular!
The Bizz Johonson National Recreation Trail is:
Following the old Fernley and Lassen Branch Line of the Southern Pacific railroad, the trail winds 25.4 miles from Susanville, California to Mason Station. For the first 16 miles, the trail follows the Susan River. As it winds through the rugged Susan River Canyon, the trail crosses the river 12 times on bridges and trestles and passes through two tunnels.

The landscape is a combination of semi-arid canyon and upland forests of pine and fir. Most of the trail traverses the Susan River Canyon with beautiful views of the surrounding mountains and reminders of the railroad and logging days of the past. The remarkable autumn colors and scenery along the Bizz Johnson Trail earned it one of eight feature spots on the Rails-To-Trails Conservancy's 1997 "Fall Foliage on the Web" rail-trails guide. –Bureau of Land Management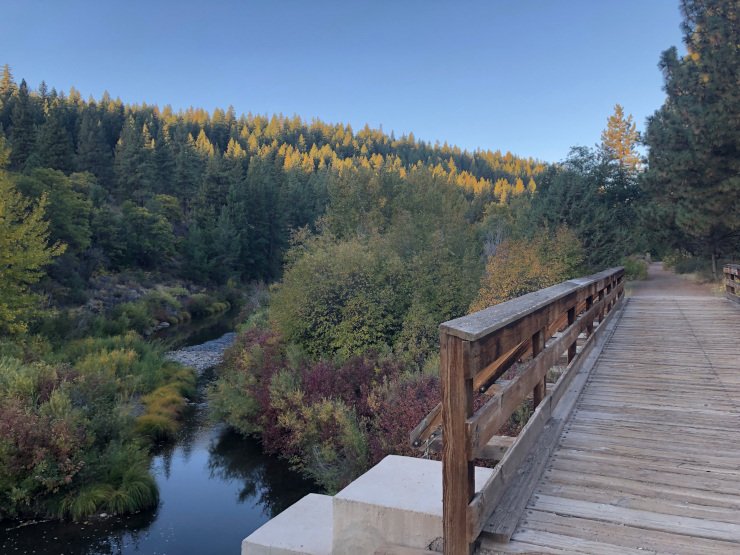 You can run it, hike it, horseback ride it or snowmobile part of it. I had no idea this trail existed until we signed up for the race.
From what I saw on my short run, the fall colors are going to be spectacular! The four days of warmish days and freezing cold nighttime temperatures here in Susanville were exactly what's needed for brilliant foliage.
I'm so glad we picked this race over others. What attracted me the most to this one is that like the Colorado Marathon, the terrain is a gradual downhill descent, and along a mighty pretty river canyon.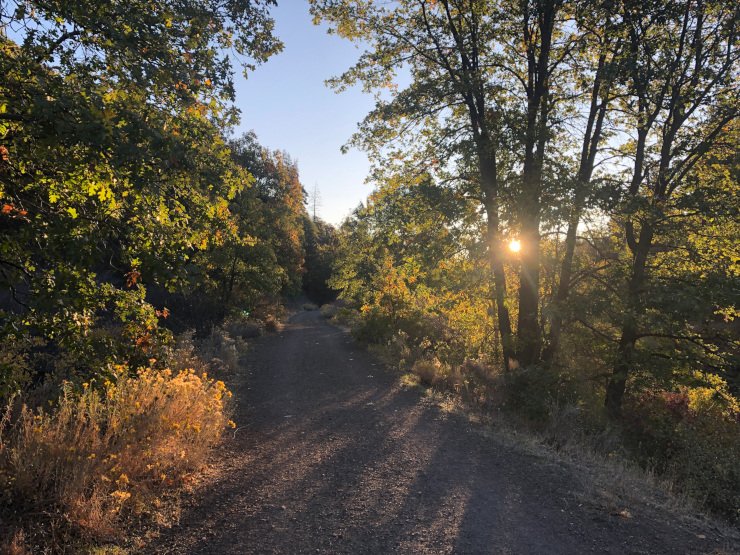 I'm not expecting to break the world marathon record. Not even close. In fact it will be difficult keeping my momentum up when all I want to do is stop and take in the scenery, and snap a few photos!
But I shall persevere, and finish the race with a smile.