I've seen some pretty sad looking RV awnings in our travels. And I'm a firm believer in preventative maintenance. So, when we first started noticing rain water dripping along our windows under the awning I investigated further.
I'll get right to the point: The best tip for repairing a leaky RV awning is to prevent the issue from getting any worse as soon as possible.
RV Awning Repair Tape Prevents Serious Damage
In our case, the exposed edge of our awning – when rolled up – had developed a long line of rather small holes.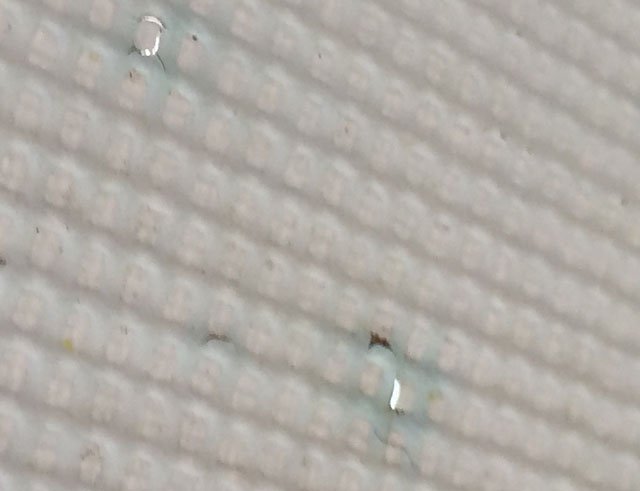 They may not look like much, but these tiny pinholes were allowing a fair amount of water to drip through on rainy days. I knew they would only get worse, resulting in larger holes, which would become tears at highway speeds. There was good number of these little pin pricks, and they were all aligned in a relatively straight line.
Clear Gorrilla Tape may have done the trick, but it's not the right tool for the right job. So I found the best RV awning repair tape. In fact, it's called RV Awning Repair Tape, by XFasten. Big surprise.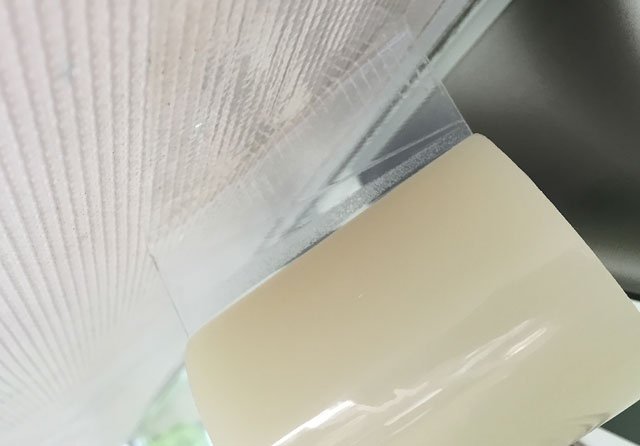 I extended the awning just enough to expose the line of holes, keeping it taught so I could easily apply the tape with ample resistance to ensure a good seal to the fabric.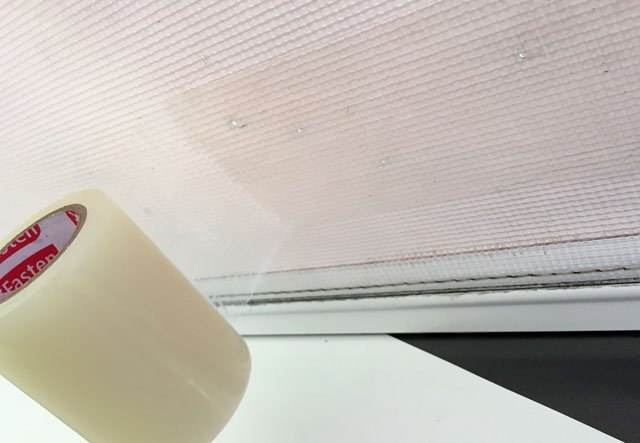 Of course, you'll need a ladder. I decided to apply the tape to the underside of the awning, so we will not always see it since the awning is rolled up the majority of the time. This stuff is so clear though, that we don't even notice it at all. We do notice, there are no more drips!
Hold the roll taught in one hand while pressing firmly on the tape as you move along. Using one long length of tape along the full length of the awning looks better than if I had just patched up the individual holes. That should also prevent leaks from any future holes that may develop along the spots.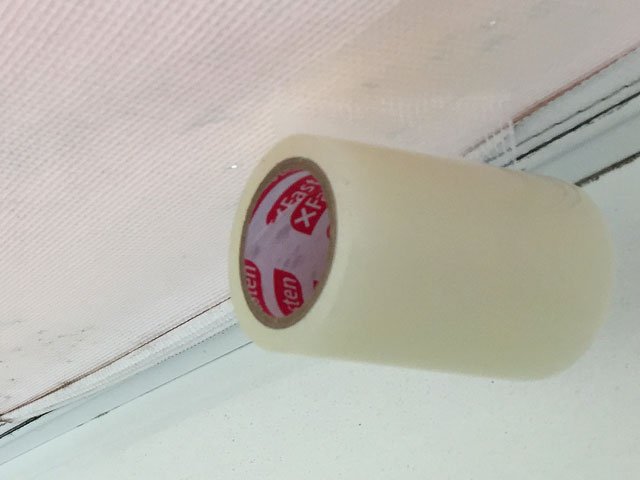 So if you don't want to repair big tears in your awning – or something worse – perform proper preventative maintenance! RV awning repair tape is available in various sizes. A simple job now may just prevent a nightmare down the road…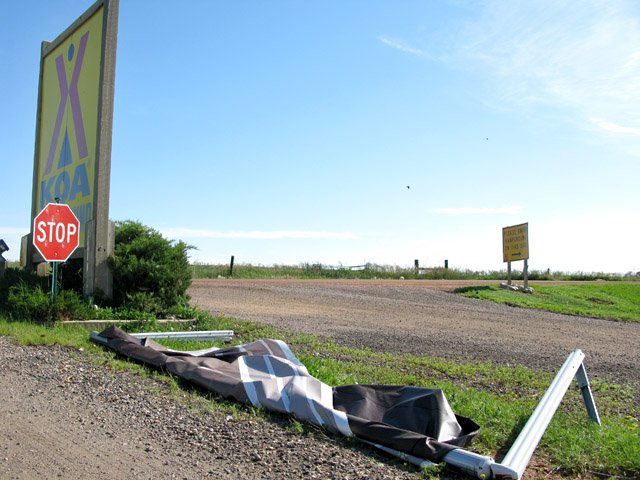 File this one under the The 7 Ps: Prior Preparation and Planning Prevents Piss Poor Performance