On June 2, 2007, we had no idea that twelve years later we would still be enjoying the nomadic lifestyle. Our twelve years of full-time RVing was only supposed to be a sabbatical. How wrong we were.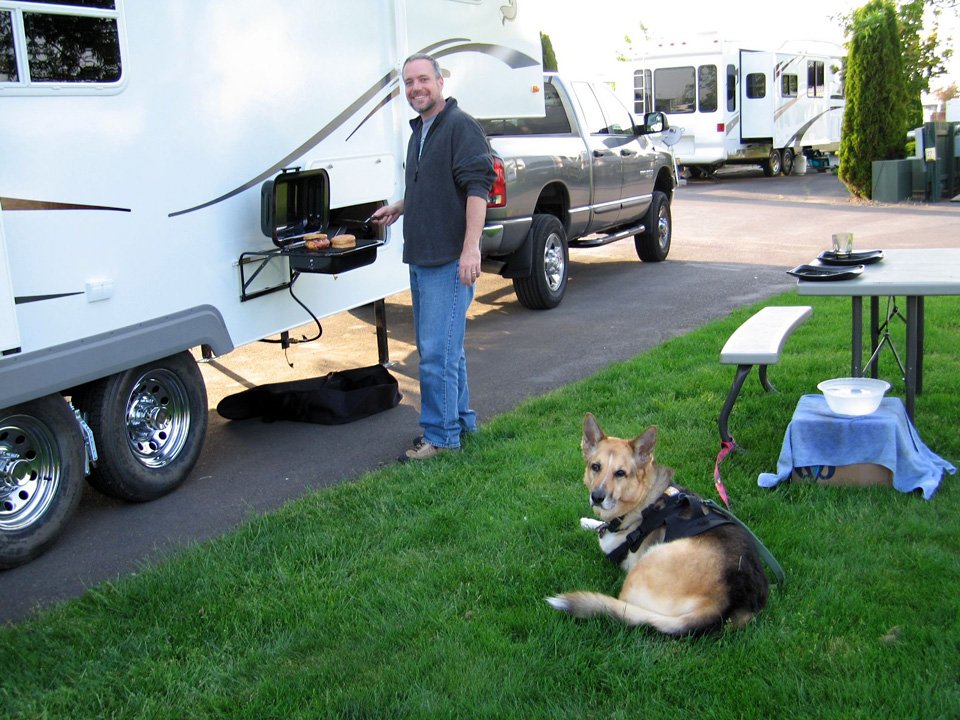 Twelve years came and went in the blink of an eye. It caught us by surprise when our mail arrived with these little gold 1o-year club anniversary pins from Escapees.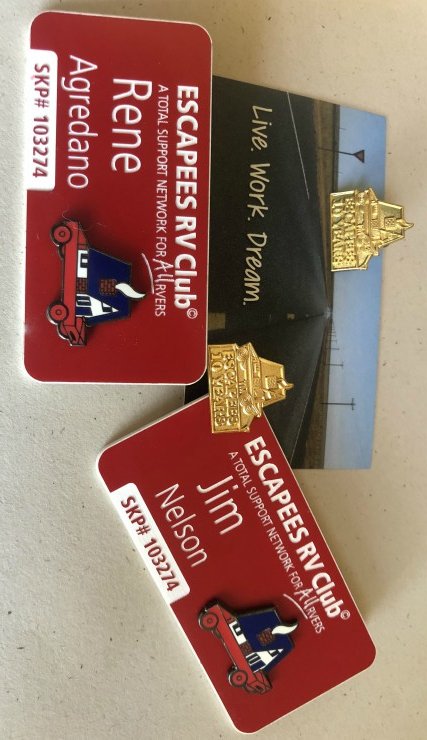 There's much more we need to see. Heck, we just discovered the beauty of Wyoming and only scratched the surface. Thanks to our home in a box, we have the freedom to return when we want. You can bet it won't be in winter.
We forgot to have kids after we got married, and we have no regrets about that. I'm almost certain we would not be as crazy as the Full-time Families who live this way.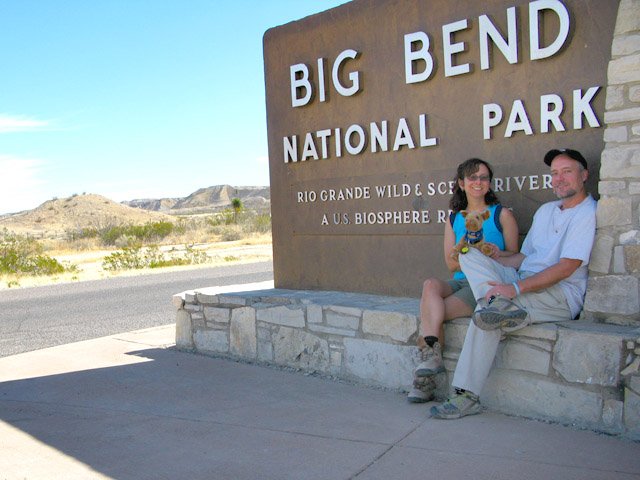 As childfree full-time RVers, we have no progeny to mark the passage of time. In our eyes, the road really does go on forever, and the party never ends. We just keep moving, playing, working, and making the most of the short time we have on this planet.
There's still too much we need to see and do before we shed these earth clothes. I feel like we are just now able to cut through the bullshit of life and live it on our terms, without comparing our circumstances to others. The "would-have," "should-have" and "could-have" regrets that drag people in an endless loop of old age depression do not apply to us. When we want something, we do it.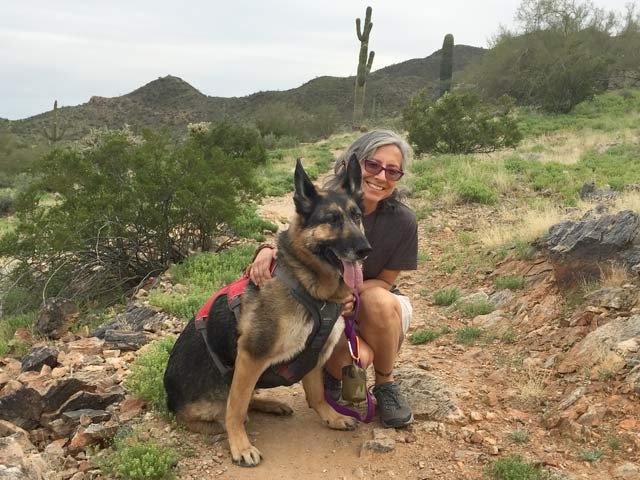 We accept that our choice to break away from convention for so long has made us the oddballs in society. But we don't care, because the cool people get it, the ones nearest and dearest to us. And when we see them on occasion, we pick up where we left off and have a blast. Then Jim and I move on for more adventure, and they, theirs.
Our twelfth year on the road feels like that perfect pair of jeans. Broken in around all the right places, with lots of life left in the knees and breathing room around the waist. Twelve years traveling fits us well.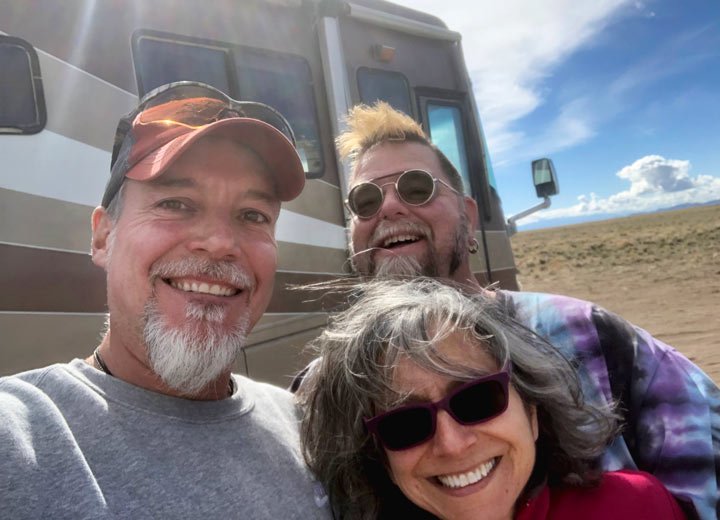 I just realized I'm writing this for publication on June 12. Woah. It's so appropriate. If you believe numerologists, twelve IS the number of perfection. Look up the meaning of 12 and you'll see what they mean.
There are 12 months in the calendar.
Twelve signs in the Zodiac.
Twelve Apostles and Twelve Tribes of Israel
There are lots more meanings to the number twelve, but this is the one I love the most: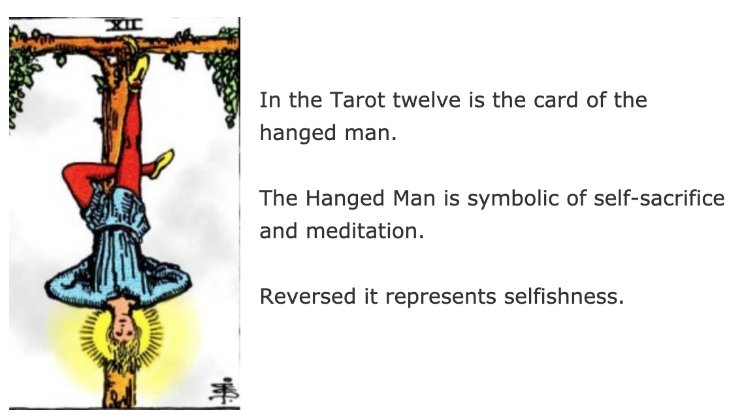 If our decision to live out of the box (or rather, in one), and carve a path that's all about us and nobody else makes us selfish, then call us the Hangman. We'll fly that flag without hesitation.
Happy Nomadiversary to us!