We came to Wyoming to save on rent. But we are leaving with a permanent love of this wide open landscape. Our Wyoming RV retreat was better than we could have hoped for.
Wyoming RV Retreat Wonders

This three week stay wasn't perfect. The weather completely sucked for more than nine days and today it's windy as hell. Oh that wind!
Apparently Wyoming wind is an all year thing, and it's as bad as New Mexico in March. But I'm still glad we stuck it out here. Had we not, we wouldn't have known about the free Corb Lund show in Casper on Saturday night. Just two hours from here, our next stop is the big town for some Music Americana. Corb is one of our favorite Canadian cowboy alt country singers. Guess we'll start a new "Music Canadiana" playlist on our LiveWorkDream YouTube channel.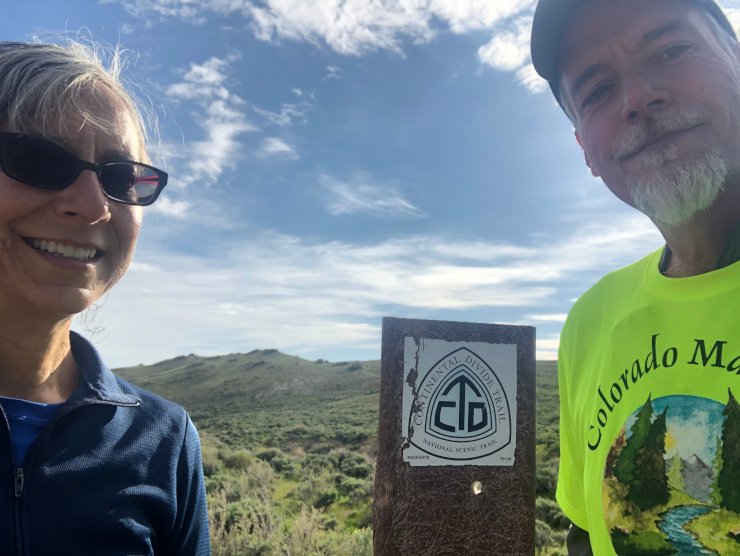 Our Carbon County experience camping near Rawlins is proof that interstate driving really robs you of the chance to get to know our country. It's like thinking you understand Americans because you watch Breaking Bad. Or that you totally get British people because you watch Downton Abbey. Etcetera, etcetera.
Interstate Lies from the Dashboard
You're probably sick of hearing us rave about this place. I promise this is our last time for now. It's just been such a surprise. We've driven the eastbound stretch of Interstate 80 through Rawlins at least a dozen times over the years. Each time, we saw little that would make us want to stay longer. Of course we were only seeing it from a dashboard road view.
Now that we had a chance to get a closer look, we are impressed. There is so much more beautiful nature around here than we thought. I see a lot more stays in our future.
For now, here's a little video compilation of our Wyoming RV retreat near Rim Lake. I hope it encourages you to check out other parts of the country you totally disregarded in the past. I know we will.